CHERRY has unveiled its latest offering – the CHERRY Multi-function Lunch Box. This product aims to simplify and elevate mealtime for busy individuals, ensuring that warm and satisfying meals are always within reach.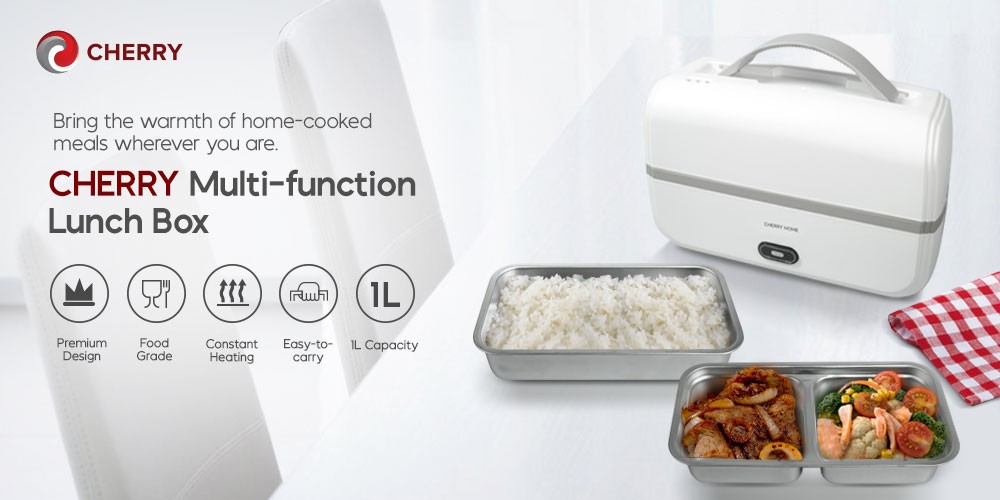 In today's fast-paced world, nourishing our bodies with nutritious food is essential to keep us performing at our best. The CHERRY Multi-function Lunch Box is designed to make mealtime more convenient and organized, eliminating the need to leave your desk or queue at a crowded café.
In addition, device features a multi-layer design that allows you to pack various types of food, enabling you to enjoy a diverse and balanced meal in one compact container.
In addition, crafted from food-grade materials and equipped with intelligent cooking technology, it ensures that your food is heated evenly. Thanks to its 360-degree heating feature, there are no cold spots, guaranteeing that your meal is also uniformly warm and delicious.
Portable and Stylish
Designed with portability in mind, the CHERRY Multi-function Lunch Box boasts a sleek and modern design that adds a touch of style to your on-the-go lifestyle. Whether you're heading to the office, going on a picnic, or traveling, this lunch box is your perfect companion to enjoy your favorite dishes anytime, anywhere.
Affordable Convenience
CHERRY believes that convenience should be accessible to everyone. The CHERRY Multi-function Lunch Box is competitively priced at just Php1,599, making it an affordable investment in hassle-free meals.