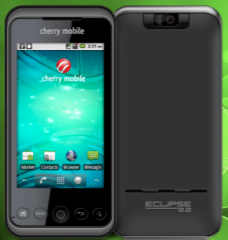 Cherry Mobile offers phones from different price range. They have phones starting at P700 up to P14,000. And there is one phone that catches my attention, the Cherry Mobile Eclipse 2.2. Why? because this phone is using Android 2.2 (froyo) & it has a dual sim feature but you can get it for only PHP5,000. Pretty amazing huh?. Too bad the processor is clock at 416 MHz.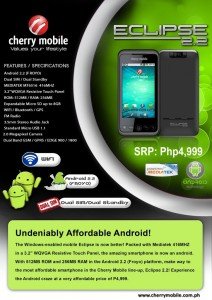 Cherry Mobile Eclipse 2.2 Price in the Philippines
You can buy this phone for a very affordable price of P4,999
Cherry Mobile Eclipse 2.2 Review
I don't have a review of this phone but I'll update you guys when I have one.
---
Enter your email address:
Delivered by FeedBurner