CHERRY has introduced its CHERRY Smart Universal Adapter, engineered to safeguard consumers' electronic devices against electrical surges.
Enhanced Safety and Versatility
The CHERRY Smart Universal Adapter is designed to provide robust protection against potential electrical hazards. Equipped with a 16A power universal socket featuring flame retardant properties, it acts as a barrier against heat, sparks, and ignition sources. This advanced safeguarding mechanism not only ensures device safety but also mitigates the risk of fire damage, minimizing the costs associated with repairs and replacements.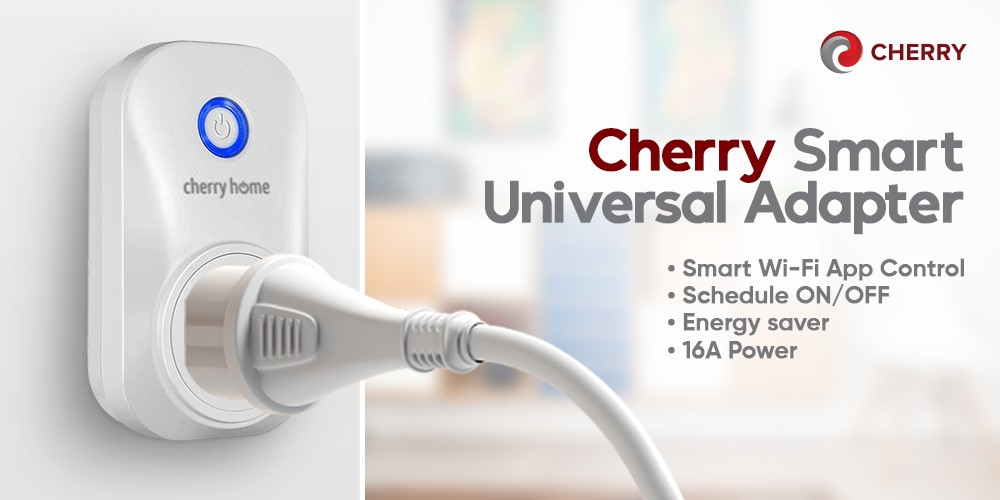 An Ideal Companion for Travellers
The adapter proves to be a valuable asset for frequent travelers and tech enthusiasts who often find themselves in diverse charging environments. Its adaptability allows users to charge their gadgets without worry, regardless of the location's electrical infrastructure.
Seamless Automation and Control
Leveraging the CHERRY IoT Solution App, users can now harness the power of automation and scheduling. By connecting to a Wi-Fi or data network, devices can be programmed to execute actions at specific times. The adapter's compatibility with Siri shortcuts, Google Assistant, and Amazon Alexa enhances user experience, enabling seamless control through voice commands or a simple tap.
Pricing and Availability
To ensure your devices remain shielded from potential harm, the CHERRY Smart Universal Adapter is available at an affordable price of just Php839.
For those interested, the CHERRY Smart Universal Adapter is accessible through various platforms:
So, are you getting one? Let us know what you think!