CHERRY has unveiled its latest addition to the smart product line, the CHERRY Smart Pet Feeder Plus, designed to provide pet owners with peace of mind and ensure their furry friends receive proper nutrition, even when they're away.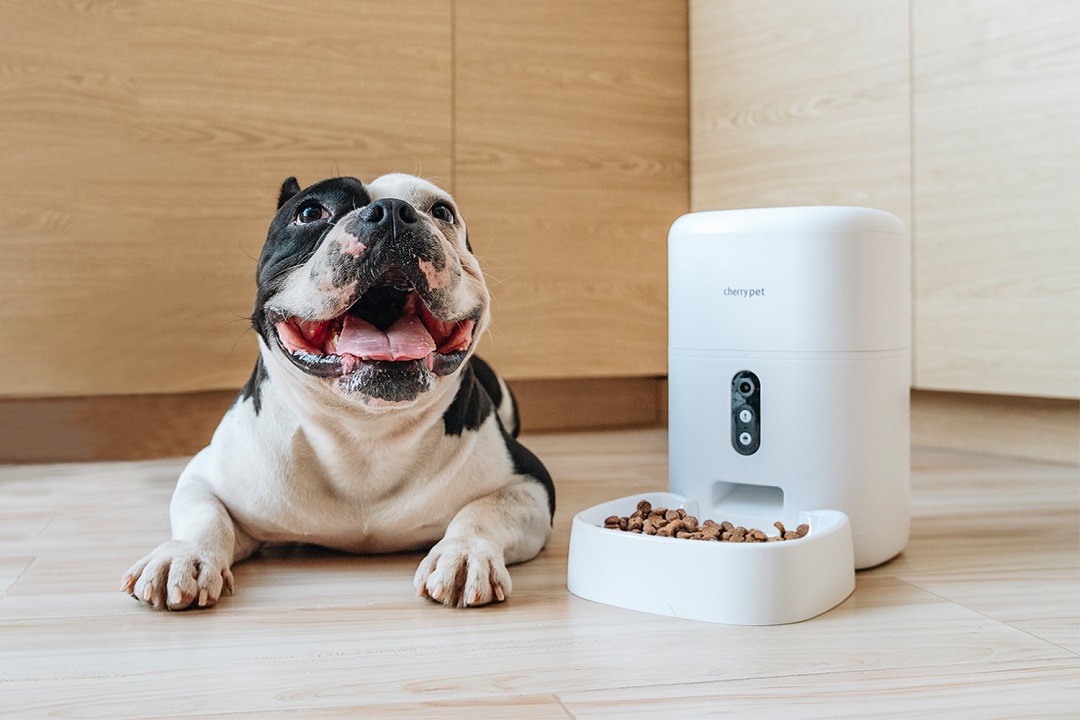 Automated Meal Scheduler and Smart App Control
The CHERRY Smart Pet Feeder Plus has a convenient meal scheduler that allows pet owners to program regular food dispensing times. Through the Smart Wi-Fi app control feature, accessible via the CHERRY IoT Solutions app, pet owners can manage feeding schedules and portion sizes effortlessly. Moreover, the feeder is compatible with popular voice assistants such as Amazon Alexa and Google Assistant, adding more flexibility and ease of use to the feeding process.
Built-In Battery for Uninterrupted Feeding
Worried about power outages affecting your pet's feeding routine? Fret not! The CHERRY Smart Pet Feeder Plus has a built-in battery backup, ensuring that your pet will never miss a meal, even during unforeseen power interruptions.
Low Food Warning and Easy Residue Cleaning
To further ease your worries, the feeder includes a low food warning, alerting you when it's time to refill the container. The removable 4-liter container makes cleaning a breeze, allowing for simple residue cleaning to maintain a hygienic feeding environment for your pet.
Chew-Proof Power Cord for Enhanced Safety
Safety is paramount, especially when it comes to our beloved pets. The CHERRY Smart Pet Feeder Plus features a chew-proof power cord, ensuring that curious paws won't cause any mishaps while keeping the feeder securely connected.
Built-In 3MP Camera with Night Vision and Two-Way Audio
As pet owners, staying connected with our fur babies is essential. The device comes with a built-in 3MP camera, offering a broad 110-degree view and night vision capabilities. Through the live stream feature, pet owners can keep a watchful eye on their pets even when they're away. The two-way audio with echo cancellation enables communication with pets, alleviating anxiety and providing comfort through your voice.
Voice Recorder for Training and Amusement
The feeder also includes a voice recorder, allowing you to record your pet's favorite words or commands. Playful training sessions and moments of amusement become possible with this engaging feature.
Affordable and Reliable Solution
Priced at Php5,029, the CHERRY Smart Pet Feeder Plus is a cost-effective and reliable solution for pet owners who seek to provide their furry companions with a healthy and worry-free feeding experience.
For more information and to get your hands on this innovative pet feeder, visit Cherry Shop PH at www.cherryshop.com.ph.