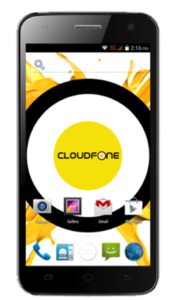 Cloudfone has teased the Cloudfone Excite 501o in their website and it looks like this will be the most affordable octa-core smartphone in the country.  The Cloudfone Excite family is their affordable line of android smartphones and yes, their newest smartphone packs an octa-core processor but still boasts a very affordable price.
Cloudfone Excite 501o Specs
1.7 GHz Octa-Core processor
5-inch IPS qHD display
8GB Internal Storage expandable via MicroSD
1GB RAM
8-Megapixel Rear Camera w/ Flash
5-Megapixel Front Camera
3G
WiFi
Bluetooth
Dual SIM
Android 4.4 Kitkat
The full specifications of the Cloudfone Excite 501o hasn't been announce yet. The Cloudfone Excite 501o is the most affordable Octa-Core smartphone for PhP4,999. The Cloudfone Excite 501o might have a qHD display but for PhP5,000, this is the best smartphone that you can get. I've tried & reviewed several Cloudfone devices and when it comes to quality, they're pretty good. If I'm looking for a smartphone and my budget is at PhP5,000, I would probably get this one. We're not sure if this smartphone is now available.