The Department of Tourism (DOT) has teamed up with PayMaya to ensure a safer travel experience in Intramuros, Manila.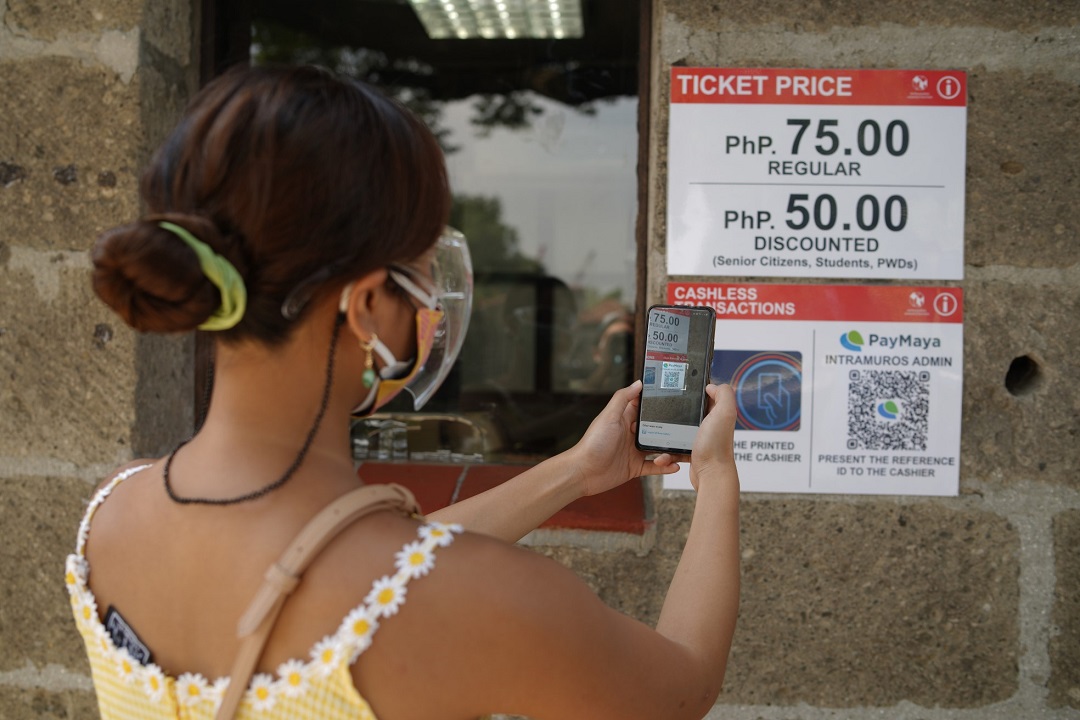 In an attempt to recover from the impact brought upon by the pandemic, the DOT recently reopened the walled city of Intramuros, but only on a limited-capacity basis for tourists.
It should be noted that this effort still prioritizes the health and safety of the public. So, to make this plan possible, PayMaya QR is now available in key tourist attractions in the area, including Fort Santiago, Casa Manila Museum, and Baluarte de Santiago.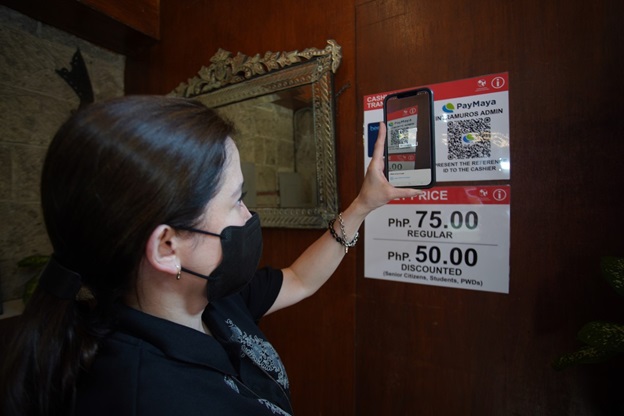 WHAT YOU NEED TO EXPECT WHEN YOU VISIT INTRAMUROS:
– Safety protocols and health standards are being observed when you go to the recently reopened sites;
– PayMaya offers cashless payment options for fees and tickets, allowing visitors to pay contactless;
– There will be officials who will remind visitors to follow the safety guidelines, regularly.
Apart from the QR payment method, the Intramuros Administration is also using PayMaya's digital invoicing solution, which enables them to accept Visa, Mastercard, and JCB.
Their merchants, on the other hand, are utilizing PayMaya to pay for their rents, permits, and other similar transactions.
But what if you run out of data while visiting Intramuros?
You've got nothing to worry about because Smart Communications Inc. (Smart) offers FREE Wi-Fi access around the key sites of Intramuros.
This ensures visitors that they can use PayMaya throughout their visit.
Meanwhile, PayMaya also shared that they are committed to helping the government in its recovery plan.
In fact, the digital wallet innovator has also partnered with the Department of Foreign Affairs (DFA) and the Tourism Infrastructure and Enterprise Zone Authority (TIEZA), as well as local tour operators and travel agencies, to accept cashless payments from local tourists and visitors.
Moreover, Paymaya is the only fintech company in the Philippines that empowers the entire transportation chain across the country through its widest range of solutions.
No PayMaya account yet? Enjoy the convenience of traveling safely when you download the PayMaya app here.