Eroc Max Projector is set to launch in June, promising to revolutionize movie nights and entertainment experiences like never before.
In today's world, the abundance of media options has opened up new avenues for people to enjoy their favorite shows and entertainment. Eroc also recognizes the need for versatile and exciting entertainment devices in the modern home, and the Max Projector is the answer to that demand.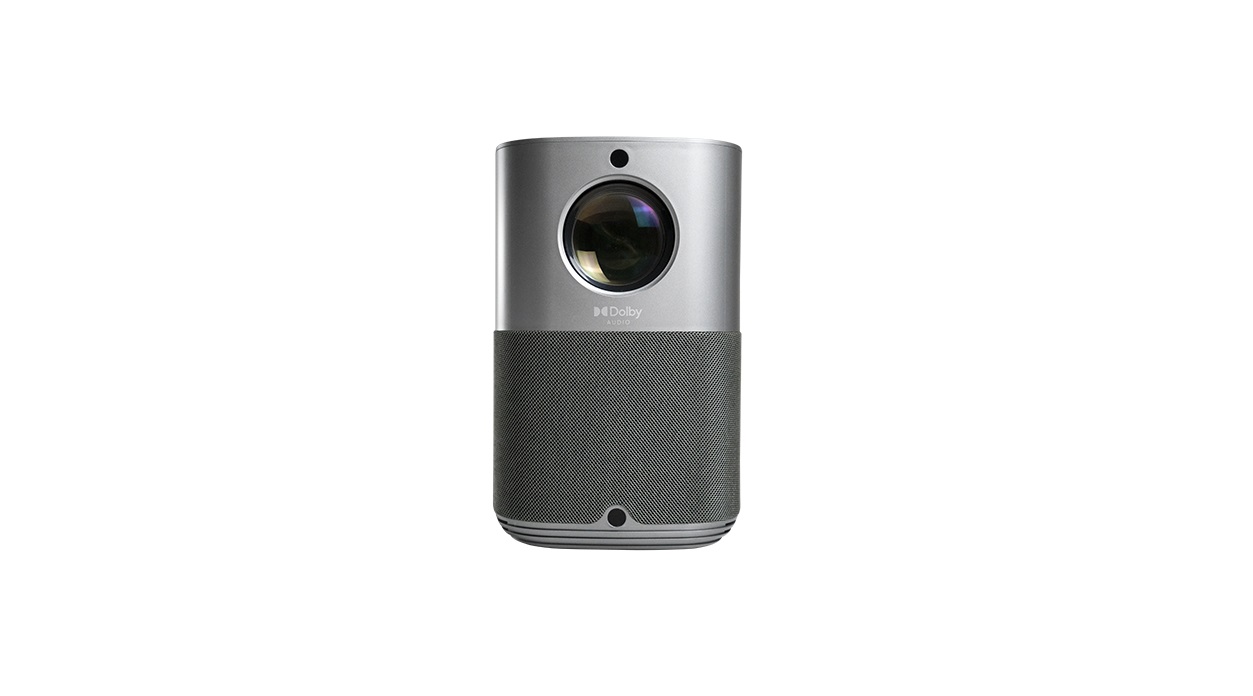 No Compromises: Just a Wall and the Max Projector
When it comes to using the Eroc Max Projector, simplicity is key. All you need is a wall, and you're ready to dive into a mesmerizing cinematic adventure. Boasting 4K Ultra HD resolution, the Max Projector delivers a truly immersive experience, transporting users into a theater-like atmosphere. The Max Projector has a screen size that can be stretched from 49 to 200 inches wide and a projection distance of 1.5 to 5.9 meters.
Also equipped with Dolby Audio, users can enjoy crystal-clear sound that captures every cheer and applause.
Uninterrupted Entertainment: No More Lag or Pixelated Images
The Max Projector boasts 3000 Lumens and 1080P resolution, ensuring videos can be enjoyed vividly even during daylight hours. Thanks to its 4K decoding feature, video content appears razor-sharp, delivering the ultimate cinematic adventure. Powered by the latest ZEASN Android OS, navigating the device becomes a breeze. In addition, it has pre-installed streaming applications such as Netflix, YouTube, Prime Video, iflix, Disney+, and many more available for download from the App Store.
Seamless Adjustability: Tailored for Your Wall
The Max Projector is designed to fit your space effortlessly. With features that allow horizontal and vertical screen adjustments, users can achieve the perfect display without tilting the device itself. This flexibility ensures that the Max Projector adapts to any wall and seamlessly integrates into your home.
Eroc Max Projector Key Specs
The Max Projector is packed with advanced features to enhance your entertainment experience. Some notable features include:
AI Smart Dimming: Automatically adjusts brightness based on ambient lighting conditions, delivering optimal visual performance.
Electronic Focus Mode: Achieve precise focus with just a touch, ensuring every detail is sharp and clear.
2.4/5G Dual Wi-Fi: Seamlessly connect to your home network for uninterrupted streaming and online content access.
Multiple Ports/HDMI: Easily connect external devices for expanded functionality and versatility.
iOS and Android Screen Mirroring: Mirror your smartphone or tablet screen onto the Max Projector for easy sharing and content viewing.
Remote and Mouse Control: Navigate through menus and control functions effortlessly with the included remote or connect a mouse for added convenience.
Bluetooth: Connect wireless speakers or headphones to elevate your audio experience.
Eroc Announces Exclusive Offers
Mark your calendars for the Max Projector's grand launch from June 6 to 8, 2023. With this, Eroc offers customers up to a 44% discount, free shipping vouchers, cashback rewards, a hassle-free 30-day return policy, and a 365-day free replacement with every purchase made from Eroc's official Shopee and Lazada shops.