Garmin has officially launched the fēnix 7 Pro and epix Pro Series in the Philippines. The launch event, held at the Manila Padel Club on June 28, 2023, showcased the cutting-edge features of these premium multisport GPS smartwatches. Designed to enhance the performance of athletes and adventurers, the fēnix 7 Pro and epix Pro Series incorporate solar charging technology and offer a range of innovative functionalities.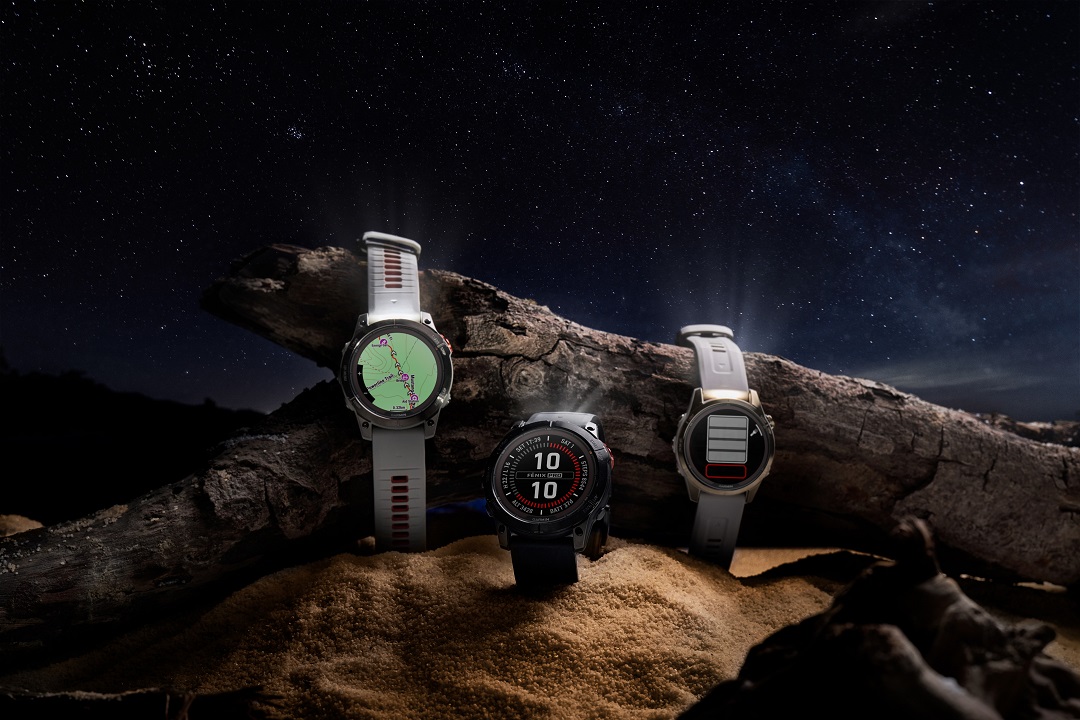 fēnix 7 Pro Series: Pushing Limits with Solar Power
The fēnix 7 Pro Series is Garmin's flagship multisport GPS smartwatch that empowers users to excel in their athletic pursuits. Powered by solar charging, these timepieces provide pro-grade performance insights, advanced mapping capabilities, and comprehensive health and wellness tracking. Also, its built-in LED flashlight and solar charging lens on every model ensure a remarkable battery life of up to 37 days in smartwatch mode and an impressive 139 days in expedition mode. Here are some key features of the fēnix 7 Pro Series:
Enhanced Visibility: All sizes of the fēnix 7 Pro Series are equipped with a built-in LED flashlight, offering variable intensities, a red safety light, and a strobe mode for improved visibility during nighttime training.
Next-Generation MIP Display: The redesigned pixels, backlight, and solar panel ensure exceptional indoor readability, brightness, power efficiency, and adaptability to different lighting conditions.
Advanced Heart Rate Sensor: Improved optical sensors and sport-specific algorithms deliver enhanced performance tracking across various activities, providing valuable insights into the body's response to exercise.
Endurance Score and Hill Score: These features measure the ability to sustain prolonged efforts and gauge running strength on steep climbs, offering valuable assessments of fitness levels.
Up Ahead Checkpoints and Weather Map Overlays: Users can stay informed about upcoming running points of interest and effortlessly access and interpret weather conditions with intuitive map overlays.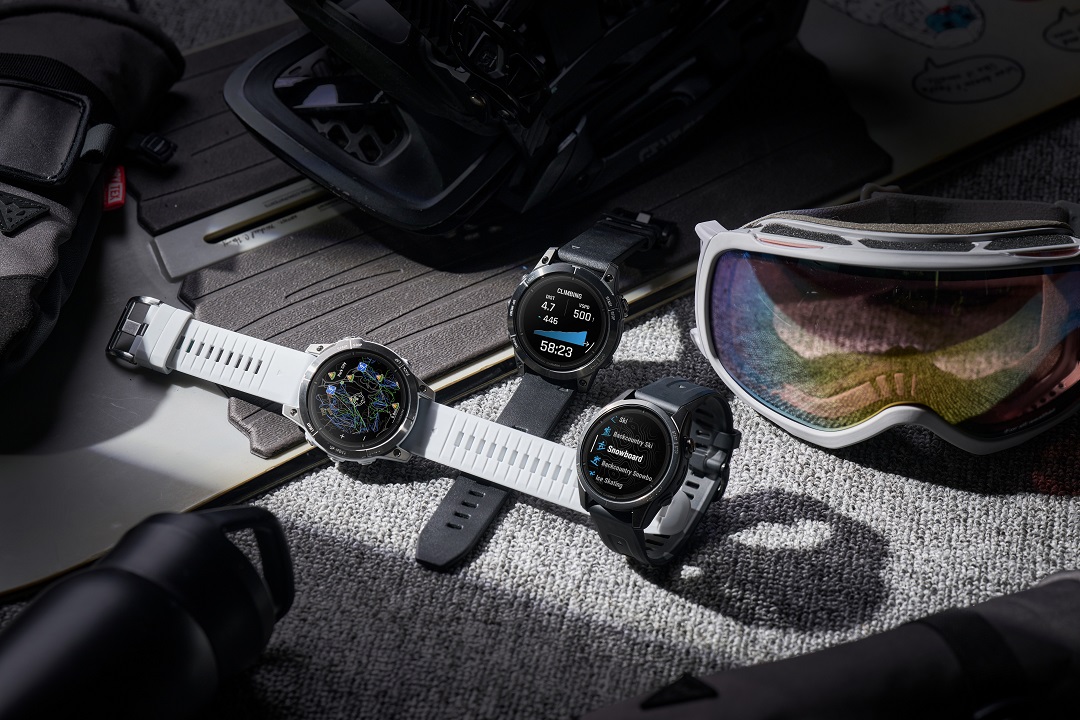 epix Pro Series: Crystal-Clear Display and Exceptional Battery Life
Meanwhile, the epix Pro Series is Garmin's next-generation high-performance GPS smartwatch collection, featuring a crystal-clear AMOLED display, rugged design, and remarkable battery life of up to 31 days. These smartwatches are also available in three sizes (42mm, 47mm, and 51mm) and offer comprehensive all-day health monitoring and fitness metrics. The built-in LED flashlight on each model enhances visibility in low-light conditions. Key features of the epix Pro Series include:
Perfect Fit: Users can choose from three different size options to ensure a comfortable and secure fit on any wrist size.
Red Shift Mode: The display colors shift to shades of red in darker conditions, reducing sleep cycle disturbance and optimizing the visual experience.
Expanded Activity Selection: Engage in various new preloaded activities, such as soccer, basketball, racquet sports, and horseback riding.
Advanced Training Metrics: Gain a better understanding of fitness levels with features like hill and endurance scores, providing insights into performance and progress.
All-Day Wearability and Connectivity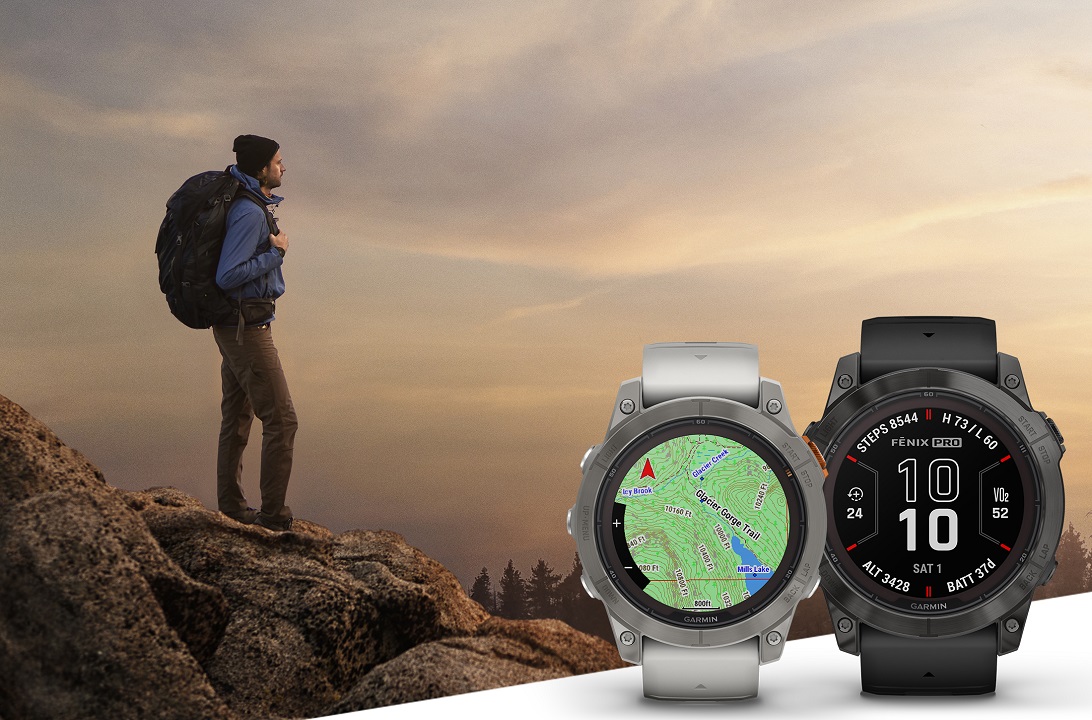 Both the fēnix 7 Pro Series and epix Pro Series also offer seamless all-day wear with exceptional battery life and solar charging capabilities. Users can enjoy continuous health and wellness insights, including features like Pulse Ox monitoring, Body Battery energy tracking, comprehensive sleep analysis, and more. In addition, these smartwatches provide various connectivity options, including notifications, Garmin Pay for contactless payments, music downloads (premium subscription required), and safety features like incident detection and LiveTrack.
Pricing and Availability
The fēnix 7 and 7s Pro Sapphire Solar are now available for purchase at Php56,500, while the fēnix 7x Pro Sapphire Solar is priced at Php62,780. On the other hand, the epix Pro Sapphire 42MM and 47MM models are priced at Php62,780, and the epix Pro Sapphire 51MM is available for purchase at Php69,050.
For more information on the fēnix 7 Pro and epix Pro Series, interested individuals can visit the Garmin Philippines website or check out their Facebook page.