Just when you thought that Thursday couldn't get any cooler, vivo announced its participation in Shopee's Tech Thursday sale, allowing consumers to score great deals on their select smartphones.
Every Thursday, those who are looking to buy a new smartphone can enjoy up to Php5,000 discount on vivo devices. Participating units include Y12s, Y20i 2021, Y20s G (4GB/128GB), and more.
Here are the details: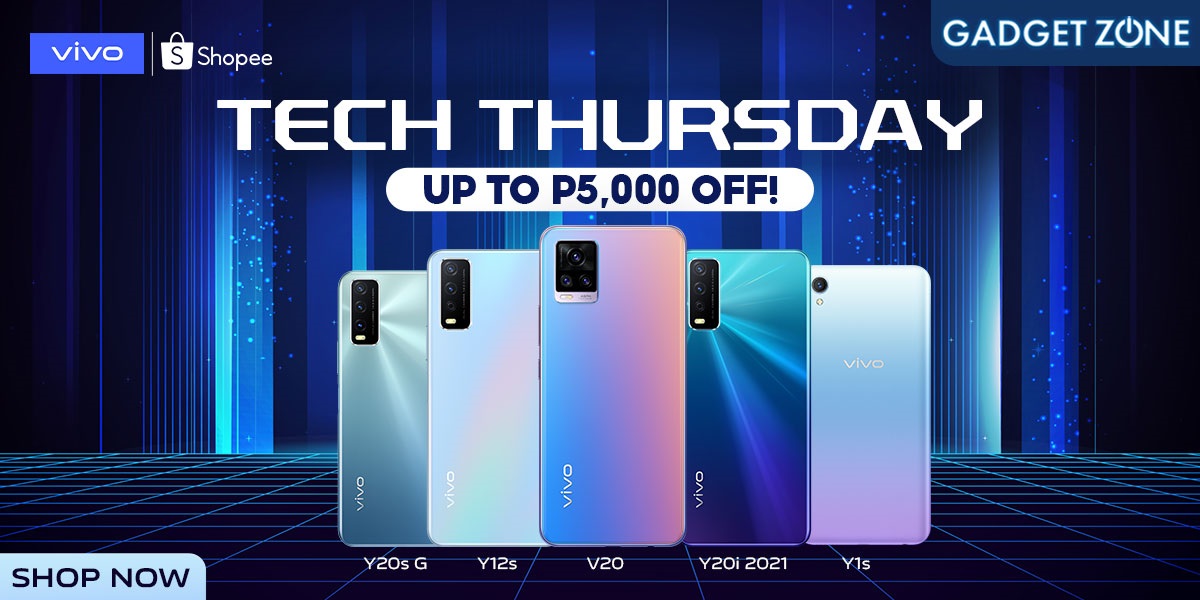 vivo V20
Original Price: Php19,999
Discounted Price: Php15,999 + Php1,000 off voucher
vivo Y31
Original Price: Php12,999
Discounted Price: Php11,999
vivo Y12s
Original Price: Php6,499
Discounted Price: Php5,999 + Php100 off voucher
vivo Y20i 2021
Original Price: Php7,499
Discounted Price: Php7,299 + Php300 voucher
vivo Y20s G (4GB/128GB)
Original Price: Php8,999
Discounted Price: Php7,999 + Php300 voucher
vivo Y20s G (6GB/128GB)
Original Price: Php9,999
Discounted Price: Php8,999
vivo Y1s
Original Price: Php5,499
Discounted Price: Php4,799
With Shopee's Tech Thursday, consumers can get these amazing deals and enjoy a better smartphone experience.
There's more!
vivo is also giving off vouchers up to Php1,000 off for a minimum spend, and another Php50 off midnight voucher for a minimum spend of Php4,000 every Thursday from 12 AM to 2 AM, limited to 500 collections.
Php50 OFF voucher (no min spend)
Php100 OFF voucher (min spend Php4,000)
Php300 OFF voucher (min spend Php5,000)
Php500 OFF voucher (min spend Php9,000)
Php1000 OFF voucher (for V20 only)
The Tech Thursday is happening every Thursday until November 25.
So, sounds like a deal? Share your thoughts with us in the comment section below!