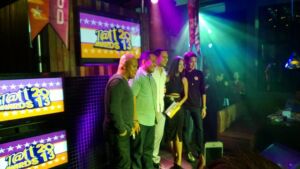 Oh yes, It's the time of the year when bloggers and the famous people on social media get nominated and awarded for their greatness and their influence.There are many individuals and groups who are taking their causes on the social media and made a big impact! On its third year, Tatt Awards aims to inspire people, to move ideas and start a good movement using social media. But of course it's not just about blogs, it's all about the impact that they've made online. If you love reading blogs or when you own a blog, maybe you've have heard of Tatt Awards. This year's Tatt Awards will honor 13 individuals in different categories. WANT TO KNOW MORE ABOUT IT? CHECK IT OUT AFTER THE BREAK.

Just like the previous Tatt Awards, there will be councils that are well known in the social media world. These are the councils that are well renowned in their respective fields.
Dong Ronquillo, Head of Nomadic Broadband Business
Maria Ressa, the CEO of Rappler
Abe Olandres of Yugatech.com
Anton Diaz of Our Awesome Planet
Jim Paredes, one of the country's leading advocates of OPM
Joey Mead-King, Top international model and personality
BJ Pascual, In demand talented photographer
Mikey Bustos, Youtube Sensation
Bianca Gonzalez
Bianca Consunji, video producer for global site Mashable
TJ Manotoc
The councils are the one responsible for screening of nominations and shortlisting of the finalists. They are also responsible for the 70% of the total score while the 20% goes from the Social Media Engagement and influence based on fans, followers, subscribers, etc. while the rest came from Public Voting.
You can nominate your favorite bloggers and social media influencers in these categories:
Blogger Phenom of the Year
Trending Twitter Phenom of the Year
Youtube Phenom of the Year
Instagram Phenom of the Year
Best Social Media Movement
Best Comedy on YouTube
Best Music on YouTube
Best Style Blog
Best Sports Blog or Microblog
Best Tech Blog or Podcast
Best Photoblog or Microblog
Best Travel or Food blog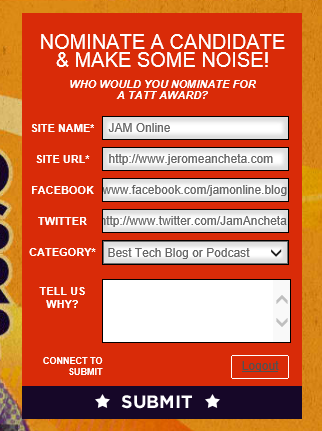 Here's a guide! hehe!