Cherry announced its newest Anti-bacterial UV Humidifier, making sure that your loved ones could stay away from colds, sore throat, and dry skin.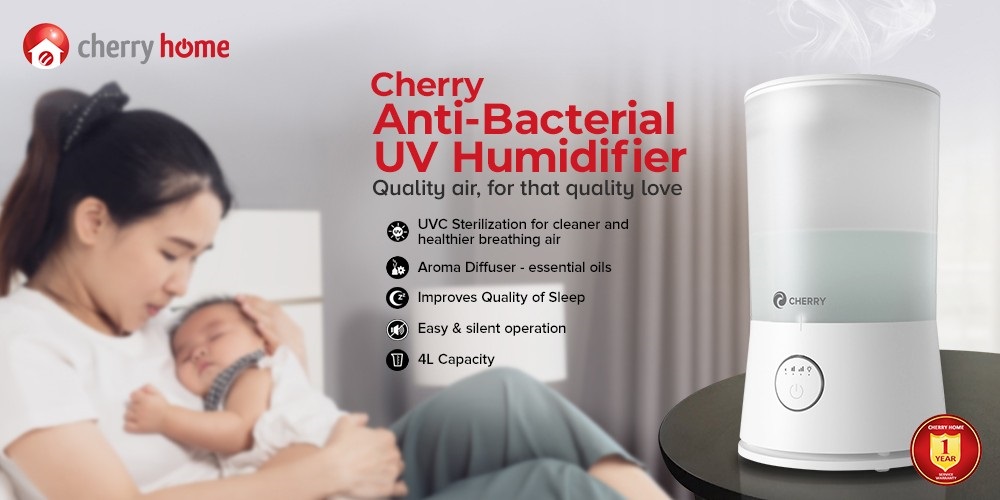 The new Cherry Anti-bacterial UV Humidifier sports features that are optimal and friendly to kids. It has a 4L capacity and is designed with high-frequency vibrations. The humidifier also produces more delicate water mist to relieve congestion and other symptoms of colds.
Moreover, Cherry made sure that it is efficiently soothing irritation and flare-ups caused by skin dehydration.
And as the name suggests, the device has a UVC Sterilization feature that ensures cleaner and healthier air. It operates silently, too, allowing you to use it at night while sleeping.
The new Cherry Antu-bacterial UV Humidifier is priced at Php2,490. Visit this link to learn more about the product.