Kimstore shared goals on how it could thank the community, as they celebrated its 15 years in the e-commerce industry.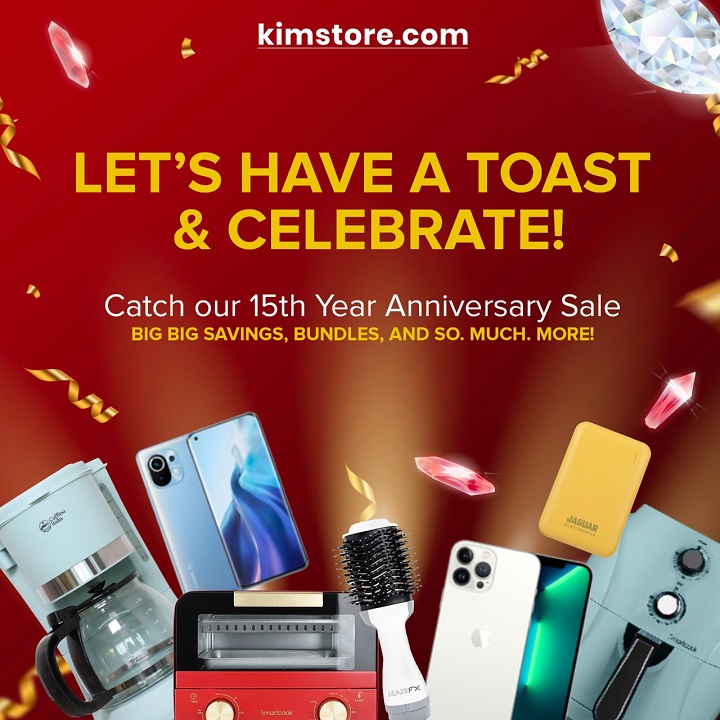 Founder of Kimstore, Kim Lato, reminisced how she worked hard to provide Filipino access to affordable gadgets through her store. Now, she wants to help aspirant start-up businesses to build their brands. In addition, she eyes to support small business retailers through several efforts.
To make this possible, Kimstore aims to expand its logistics platforms. They also want to build partnerships with learning organizations for masterclasses for online stores.
Moreover, Lato revealed that she wants to explore with Filipino tech experts in creating and developing Pinoy-branded gadgets that can compete globally.
Meanwhile, various names from the industry graced Kimstore's 15th-anniversary celebration. These include DTI Secretary Ramon Lopez, alongside other Kimstore partners.
Kimstore to give back to the community
The brand announced that consumers could score exciting deals at Kimstore through PayMaya 15.15 deals, Payday Sale, Free Shipping Specials, Crystal Anniversary Sale, and Black Friday Sale.