If you're a fan of the snipping tool, you've probably noticed the small message saying "Snipping tool is moving…" Microsoft has started to retire legacy windows applications and integrating the new versions in the Microsoft store. The transition between legacy apps in the Microsoft store is done through incremental Windows updates. The latest update converts MS Paint, Wordpad, and Notepad as optional features.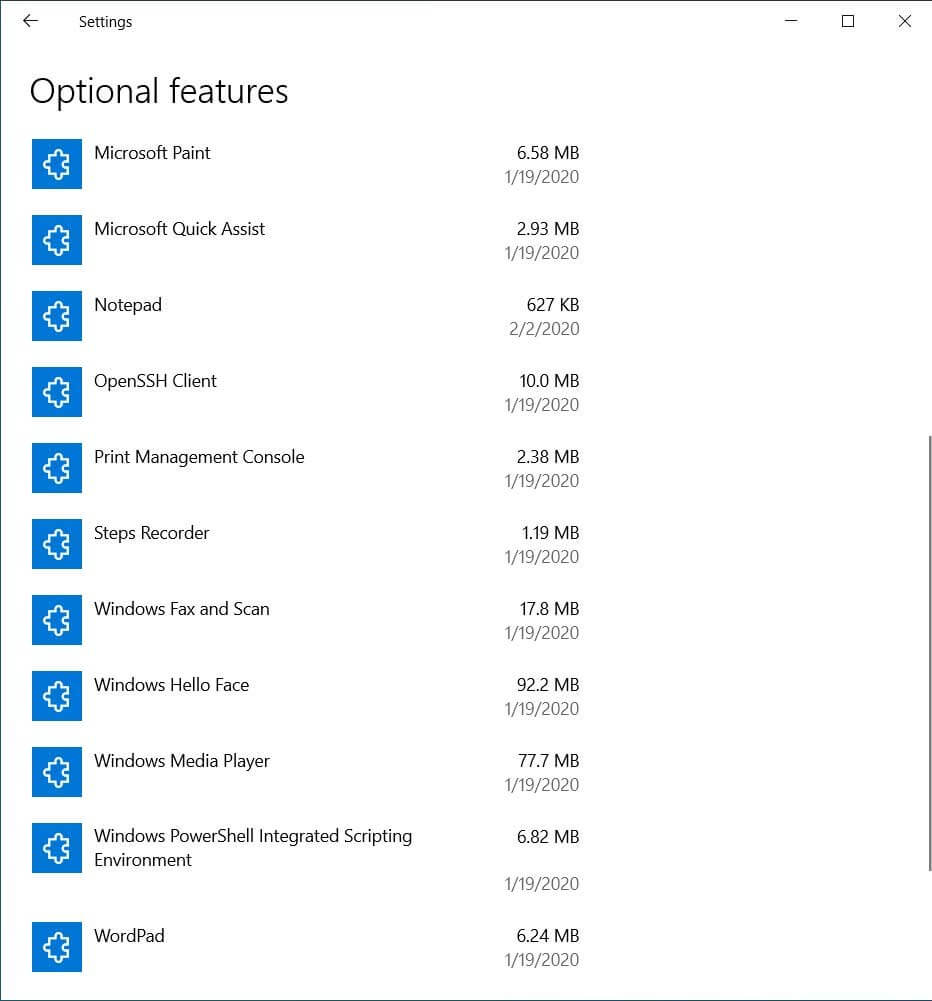 Windows Insider Build 19551 makes these programs optional in Windows 10, making it removable through the Optional features in Control Panel. Notepad and MS Paint have been installed in Windows since 1985 while Wordpad has been installed by default since the launch of Windows 95 in 1995. The latest Insider Build is expected to roll out in April or May dubbed as the Windows 10 20H1 Build.
The update is very convenient for users who prefer third-party apps such as Paint.NET, Notepad++ and Libre office. However, this does not mean that Microsoft will be removing the applications outright in a future Windows update. Last 2017, Microsoft announced that Windows would drop Paint and would then be moved in the Windows store as a free download. Last year, Microsoft reversed its decision and said that the application would still remain in Windows 10 by default.