Now that the government eased the travel and establishment restrictions, people's nightlife is slowly coming back to normal. And, is there any better way to light up the normalcy we enjoy right now than cherishing every memory we create? None, isn't it?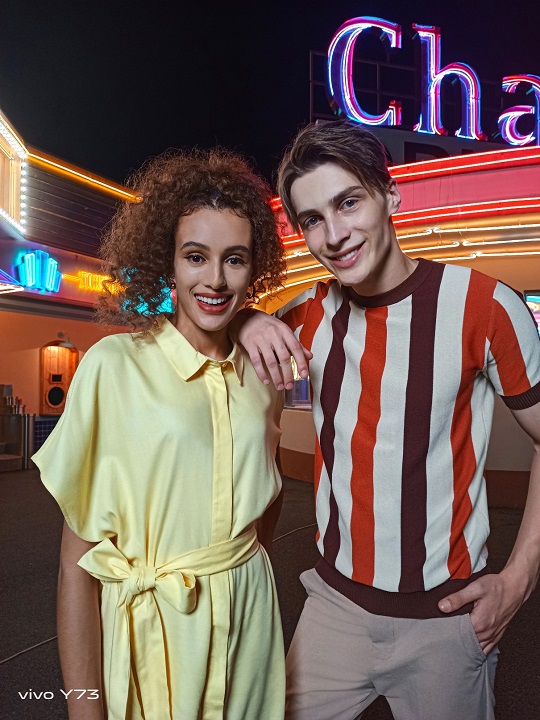 Capture your nightlife through stunning photos and videos with the new vivo Y73—a great camera phone that performs well even at low light settings! Of course, its outstanding images and videos were made possible by its AI Super Night Mode and HD Supernight Selfie features.
To help you fully take advantage of these features, here are some of the cool recommendations on how to enjoy the vivo Y73 at night:
Capture your hip movie night experience
Cinema is one of the things we've missed the most. And now that their doors are open to moviegoers, why don't you bring your vivo Y73 to a cool place, like the Cinema '76 Café. It is an al fresco dining spot located on the third floor of the Anonas LRT City Center in Quezon City.
With this, it is one of the safest cinemas where you can use the 64MP AI cameras of the vivo Y73. Moreover, you can enjoy the HD Supernight Selfie feature with your friends as you capture your live reactions to the film.
Vlog your night market adventure
Who says you can only do adventures in the wild?
Try going to a night market and capture the fun with the Dual-View mode for more fantastic vlog adventures. You can also use it when making a TikTok video. The vivo Y73 also ensures clear results with its Steadiface Selfie Video feature that keeps your face in the frame.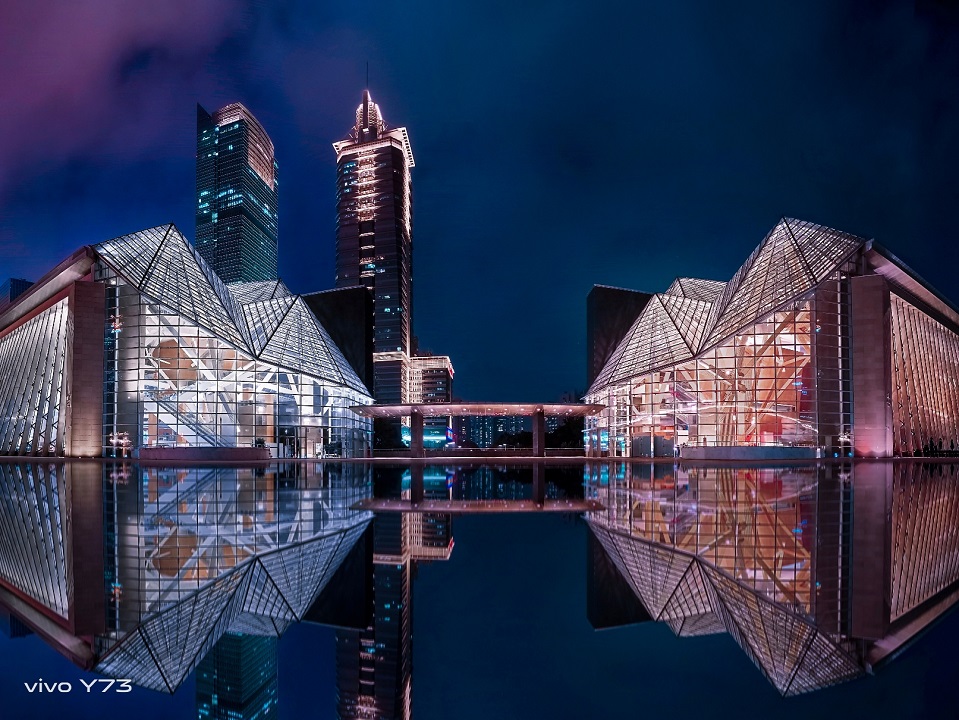 Shoot a quick picnic under the stars
With the vivo Y73, you can also have a dreamy date under the stars, thanks to its AI Super Night Mode. This enables noise reduction, allowing clearer night shots.
The device also has an EIS Video feature, a must-have for capturing clear action shots in open spaces.
You don't even have to worry about running out of power, as the vivo Y73 has a 33W Flash Charge, ensuring that you have 61% of battery life in just 30 minutes of charging.
Camp at home
Meanwhile, if you want to go to a campsite but have no time to do so, then consider camping at home.
With the vivo Y73, you can watch movies on its AMOLED display and download several films as it has 128GB of storage. In addition, you can even battle each other on mobile games using the device's Ultra Game Mode.
Want to capture the best stories of your nightlife?
Get the vivo Y73 in Roman Black or Diamond Flare for only Php14,999 on Lazada and Shopee.
So, are you getting one?
Let us know what you think in the comment section below!