OPPO has recently launched its newest true wireless earbuds, the OPPO Enco Air3 Pro.
Its innovative use of nature-inspired technology sets the OPPO Enco Air3 Pro apart. These earbuds feature an industry-first bamboo-fiber diaphragm dome that replicates the quality sound production found in nature. Crafted meticulously to mimic the bamboo papermaking process, this diaphragm is both lightweight and rigid, contributing to its exceptional audio clarity, especially in high frequencies. Additionally, a bass condenser in the rear inner cavity enhances lower frequencies, ensuring an immersive listening experience.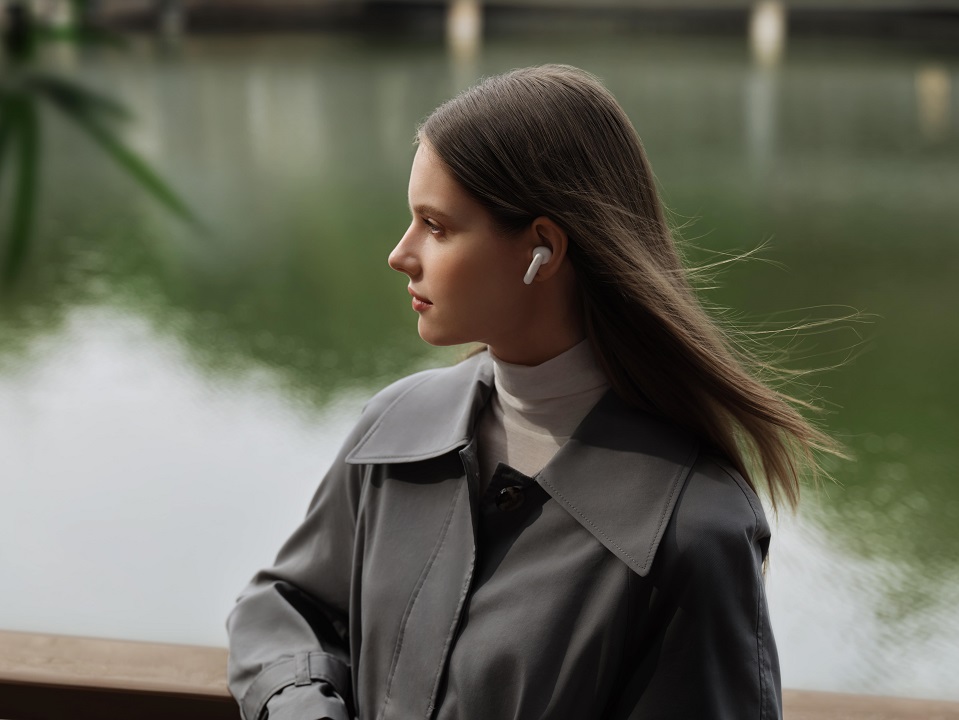 The device also offers a high-quality soundstage, powered by cutting-edge Bluetooth codec technology, including LDAC support. This combination delivers a realistic and well-rounded listening experience. LDAC support, along with the Golden Sound profile, ensures top-notch sound quality, making these earbuds a game-changer in the audio realm.
Moreover, the Enco Master Tuning feature allows users to experiment with three different EQ settings: Original Sound, Bass Boost, and Natural Inspiration. This customization empowers users to fine-tune their audio experience to match their preferences and mood.
Meanwhile, the new Enco Air3 Pro still sports the design of its predecessor but introduces an energizing green color option. The stem-shaped earbuds, marked with 'R' and 'L,' offer an in-canal fit, enhancing active noise cancellation. Touch-sensitive regions on the earpiece stems provide easy access to playback controls, noise cancellation settings, voice assistants, and volume adjustment. With an IP55 rating, these earbuds are sweat and light rain-resistant, ensuring durability.
Effortless connectivity is also achieved with device-specific interface adjustments and app customization. The OPPO Enco Air3 Pro app, accessible in the Bluetooth menu of OPPO devices, enables users to modify settings such as equalizer presets and ANC volumes. In addition, multi-point connection support allows seamless pairing with multiple devices. The app also offers features like an earbud finder, fit test, and Google Fast Pair support. Additional app-based features include OPPO Alive Audio for spatial surround sound and Golden Sound for personalized frequency compensation.
The OPPO Enco Air3 Pro boasts a maximum playtime of 30 hours and features fast charging. With just 10 minutes of charging, you can enjoy two additional hours of playback.
Availability and Pricing
The OPPO Enco Air3 Pro is available for Php5,499 at all OPPO Brand stores and partner dealers nationwide. You can also purchase it from OPPO's official online stores on Shopee, Lazada, and TikTok Shop.
So, are you getting one?
Let us know what you think in the comment section!