PLDT Enterprise has joined forces with Cartrack Technologies Philippines Inc. to enhance fleet management capabilities through the power of Internet of Things (IoT) technology.
The successful deployment of PLDT's Internet of Possibilities (IoP) platform, in conjunction with PLDT's wireless unit SMART, has catalyzed positive transformations in Cartrack's operations. This partnership has enabled the global vehicle telematics provider to expand its horizons and provide an elevated level of customer service.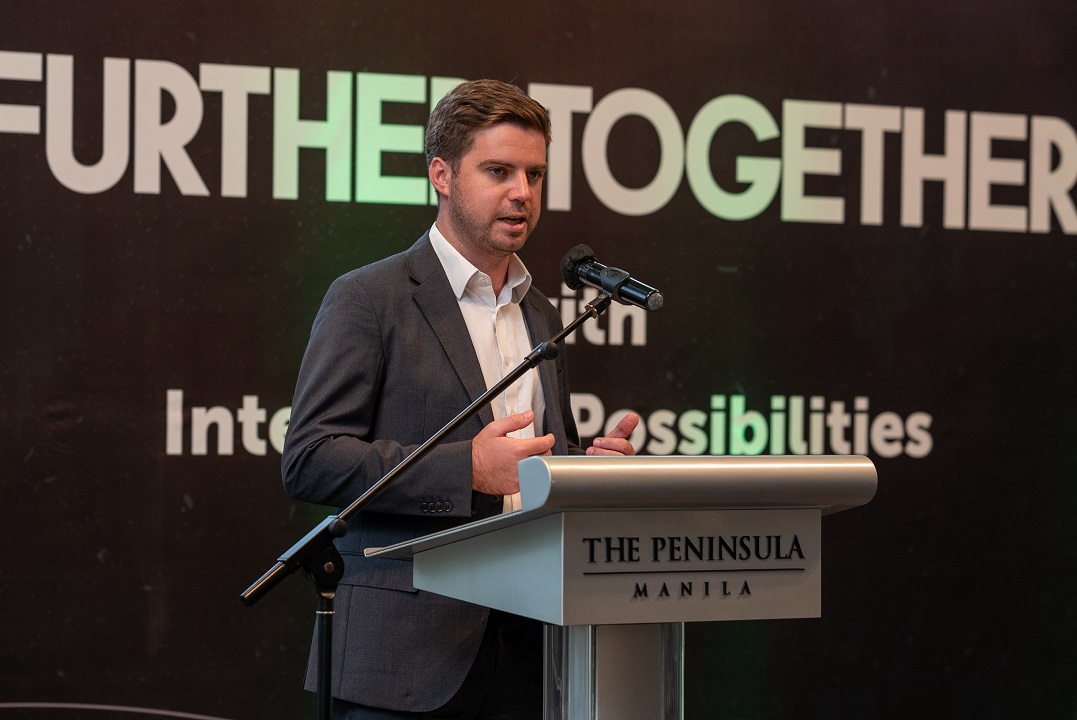 Enabling Precision Through IoT
By leveraging the IoP platform, Cartrack gains the ability to utilize thousands of IoT SIMs for its asset and vehicle tracking services. This amplifies the reliability of customer operations by facilitating efficient fleet management and digital vehicle monitoring through robust data connectivity. The implementation of advanced IoT technology has infused agility into Cartrack's operations, enabling swift deployment and troubleshooting of IoT devices within their vehicles. This approach not only streamlines configuration processes but also optimizes the efficiency of IoT connectivity operations.
Elevating Customer Experience
The integration of these enhancements equips Cartrack with the tools to serve its customers with unmatched effectiveness, ensuring a seamless experience and heightened satisfaction. The partnership with PLDT Enterprise underpins Cartrack's commitment to deliver a seamless and technologically advanced experience for its clientele.
Jay Sumulong, Head of Smart Internet of Things Category at PLDT Enterprise, underscores the company's dedication to empowering partners with digital solutions that enhance their operations and enable their transformation journeys. "The IoP platform plays a pivotal role in empowering our customers to effectively manage their mobile assets, make informed decisions, and stay at the forefront of the IoT ecosystem. Its self-troubleshooting capabilities offer scalability, flexibility, and enhanced decision-making capabilities to Cartrack."
Unlocking Opportunities Through IoT
Cartrack, a leading global provider of on-the-ground operational IoT SaaS cloud solutions, fully embraces the transformative potential of this technology. "With the IoT Portal, we are able to manage and monitor hundreds to thousands of our assets in real time, gather data-based insights to optimize fleet operations, and provide real-time security to our assets and vehicles remotely," explains Matthew Barry, Country Manager of Cartrack in the Philippines.
Driving Operational Efficiency and Sustainability
Beyond operational efficiency, the IoP platform adheres to sustainable principles, emphasizing responsible resource utilization and waste reduction. This strategic partnership between PLDT Enterprise and Cartrack not only bolsters operational agility but also aligns with both companies' commitment to sustainability.
Empowering Business Excellence
Through digital transformation and user-friendly tools, Cartrack extends invaluable support to its customers, fostering compliance, cost-cutting efficiencies, and seamless operations. The partnership with PLDT Enterprise ensures seamless and reliable connectivity for Cartrack's customers. This collaboration empowers businesses to streamline their operations, optimize efficiencies, and stay ahead in their industries, with the assurance that their fleet management and vehicle monitoring needs are met with the highest level of expertise and reliability.
For more information about this groundbreaking collaboration, visit www.cartrack.com.