PLDT, Inc. (PLDT) and Smart Communications, Inc. (Smart) — together with PayMaya — joined Cebu Press Freedom Week 2021 to empower communicators with data knowledge and technology.
As it partnered with SunStar Cebu's 15th Reaching Out to Future Journalists Forum, over a hundred journalism and communication students, professors, and practicing communicators learned valuable insights from PLDT and Smart about how they can use data and technology in new media reporting.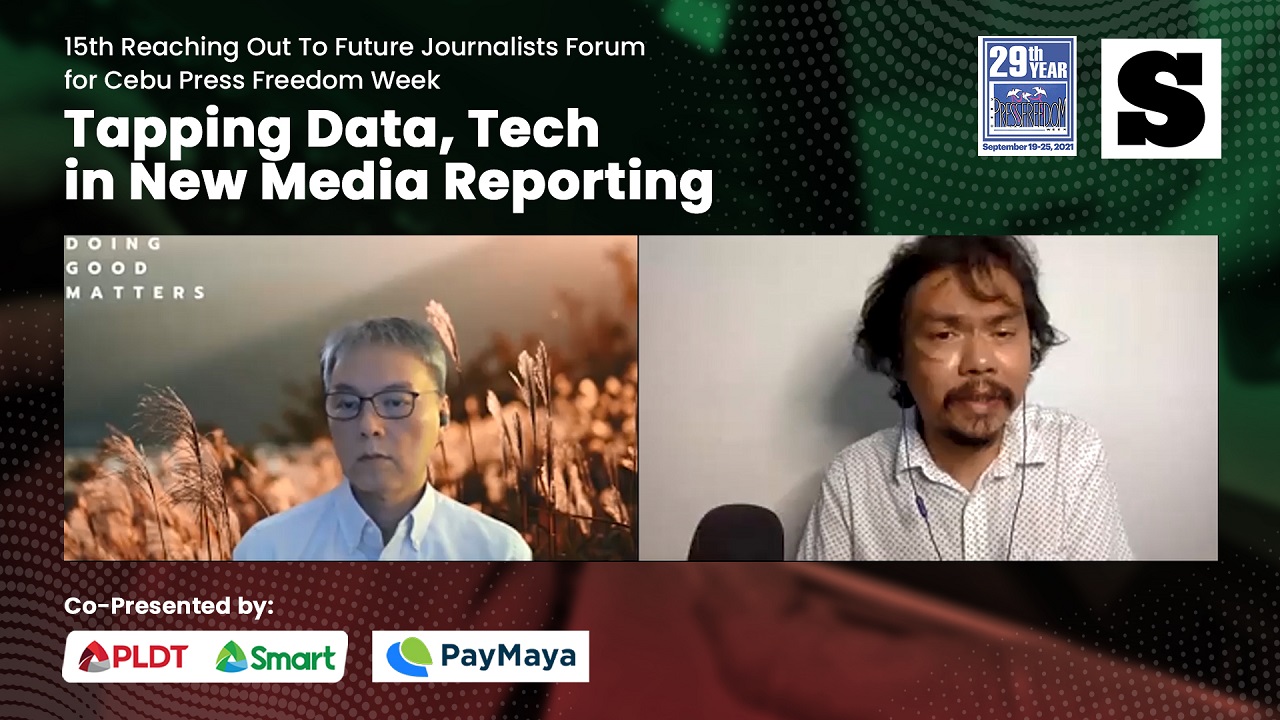 TAKING ADVANTAGE OF DATA ANALYSIS
During the forum, Max Limpag, journalist and co-founder of InnoPub Media, encouraged the participants to use data in enriching their reporting. He also shared that vast knowledge on data appreciation and processing are vital ingredients of reporting to become better journalists.
Limpag also enumerated digital tools that are useful for journalists, including tools for text editing, personal database, and transcribing.
Meanwhile, Manila Bulletin Tech Editor Wilson Chua told the participants that data analysis is easy and fun to do. He also explained that insights must be generated via patterns, charts, and visuals.
In addition, Chua shared how network graph analysis helps pinpoint areas where the virus may originate the spread, allowing authorities to control borders and prioritize strategic areas.
IMPACT OF NEW TECHNOLOGY ON THE NEWSROOM
The speakers also discussed the impact of Artificial Intelligence (AI) on journalism. They acclaimed that AI improves journalists by upgrading their vital functions, such as analytics, deep reporting, and interviewing people.
"The person who will succeed is not the person who is worried about AI, but the person who can embrace and work with it and come up with a better service or skill set. Our world is now increasingly becoming complex, and simple solutions do not exist. What we need is a collaboration with other people, the community, and the technology," Chua said.
Meanwhile, PLDT and Smart have been supporting this annual celebration for the past two decades now.