Last thursday, I was invited by Red fox at their headquarters and they showcased us their products. Red Fox is known in the Philippines for offering affordable desktops, laptops and other products that is related with computer. I got a chance to try out some of their products including the Wizpad 2 and the Vengeance intense. They also featured AMD products and the power of its APU, Red Fox Accessories & Motherboards.
The most interesting product that Red fox will offer us is their own tablet, the new Wizpad 2. It is different with other tablets in the market right now. Why? because it does not use the Honeycomb OS, instead Red fox choose Windows 7. I've tried it for some time and I like it quietly. Inside this tablet is an Intel Atom processor with SSD memory. You can also use an external keyboard w/ touchpad which makes the tablet a netbook hybrid. The only thing that I don't like here is the stand. The design is very unusual They said it will have a 4 hours of battery life. I'll try to get a review unit soon from them and install Windows 8 Developer preview if possible. Here's the Tech specs of the new Wizpad: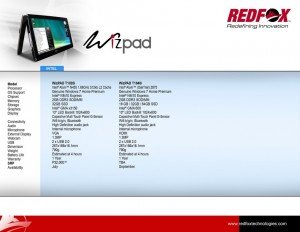 Wizpad 2 technical specifications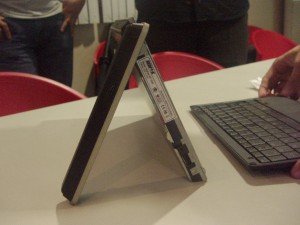 unusual stand of Red fox Wizpad 2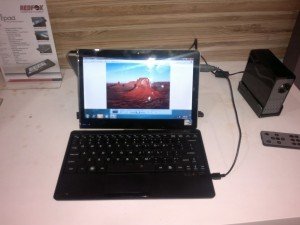 The Wizpad 2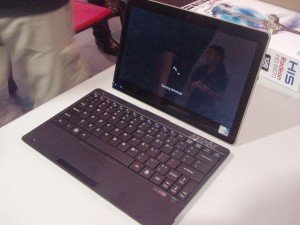 Wizpad 2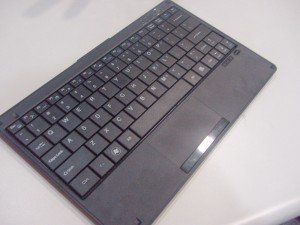 External Keyboard
AMD
One of the biggest changes that will happen this year on AMD is the change of their logos. They also introduced the power AMD APUs. In Q3 2011, AMD APUs are expected to arrive in tablets. APUs has been used in some laptops including the Sony VAIO Y which is very affordable. New desktop flagship CPU will be introduced in Q4 2011 — the AMD FX-series
Vengeance Intense
And this is my favorite product that I tried from Red fox, the Vengeance Intense. The Vengeance Intense is powered by AMD Phenom II X6 processor + AMD 890 Chipset + 2 HD 6850 GPU in Crossfire mode. The feature that I love with AMD GPUs ais eyefinity. It allows you to use your multiple monitors as one. I played Dirt 2 in the Vengeance Intense with 3 monitors and it was so sweet. Here are some pictures of it:
Here is the technical specifications of the Red Fox Vengeance Intense:
CPU – AMD PHENOM II X6 1055T

GPU – AMD 5570 (Eyefinity Ready)

PSU – Crossfire X Ready (800W)

CPU – AMD PHENOM II X6 1055T

GPU – AMD 5570 (Eyefinity Ready)

PSU – Crossfire X Ready (800W)
Other products such as Motherboards, Red Fox line of laptops and desktops and many more are also showcased in the event. But these are the three products from Red Fox that I'm excited about. Watch out for the review of Wizpad 2 soon.