Secretlab officially joined the highly anticipated 6.6 Sale promo, where gaming enthusiasts can take advantage of incredible discounts and exclusive perks when purchasing select Secretlab chairs on Shopee and Lazada online platforms.
Score huge discounts!
During the 6.6 Sale, Secretlab is offering up to 25% OFF on select gaming chairs. This is the perfect opportunity for avid gamers to level up their comfort and style without breaking the bank. In addition to the significant price cuts, every chair purchase will include FREE Upholstery Wipes worth Php1,190 to keep your chair clean and fresh. What's more, Secretlab is also providing FREE shipping, making it even more convenient to get your hands on the ultimate gaming throne.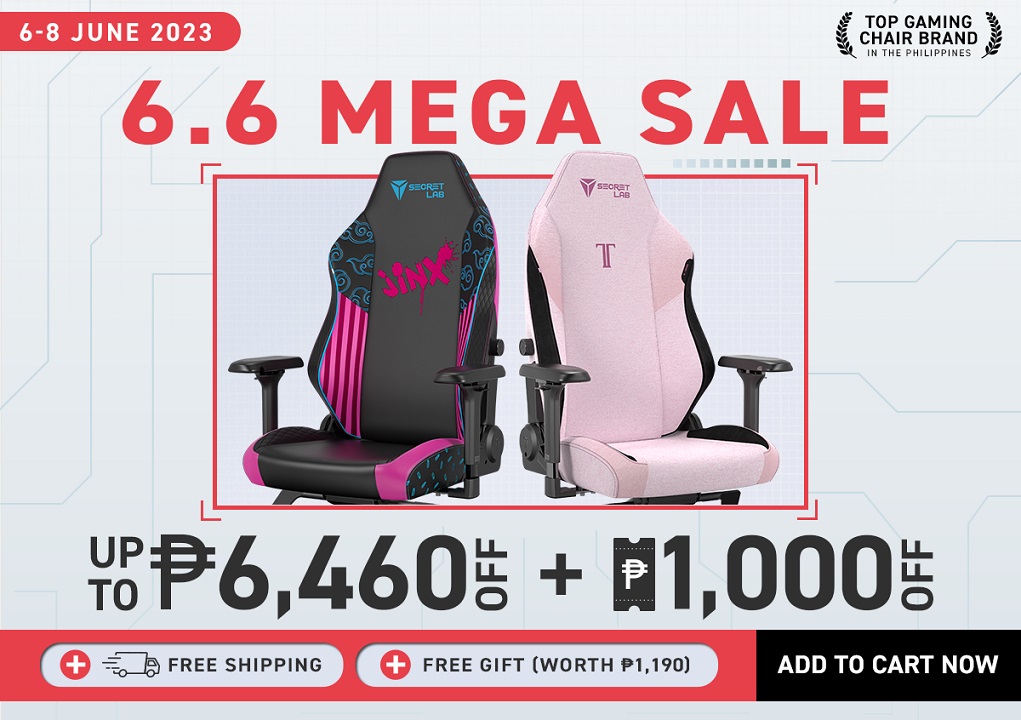 Flexible Payment Options and Exclusive Vouchers
Secretlab understands the importance of affordability, which is why they are introducing staggered payment options during the 6.6 Sale. Customers can opt to pay as low as Php3,315 per month for up to 12 months, ensuring that everyone can experience the unparalleled comfort and support of a Secretlab chair without straining their budget. On top of these amazing deals, customers will also receive vouchers worth Php1,000 to enhance their savings and maximize the value of their purchase.
From June 6 to 8, 2023, gamers can enjoy up to Php6,460 OFF on select Secretlab chairs, making it the perfect time to invest in the ultimate gaming companion. But that's not all – as an added bonus, every chair purchase comes with a free gift worth Php1,190. These deals are available while stocks last, so avid gamers are encouraged to start adding their desired Secretlab chairs to their cart without delay.
To take advantage of Secretlab's 6.6 Sale deals, visit the Secretlab Official Store on Shopee and Lazada. Don't miss out on this opportunity to transform your gaming setup and immerse yourself in unparalleled comfort and style.