Smart Communications, Inc. (Smart) has partnered with Google Cloud. The collaboration introduces Google Cloud's AI-powered solution, Telecom Subscriber Insights, designed to gather data from multiple sources, offer contextual insights into subscribers' service preferences, and deliver personalized recommendations for activation to their devices. The technical implementation support for this collaboration is provided by Searce.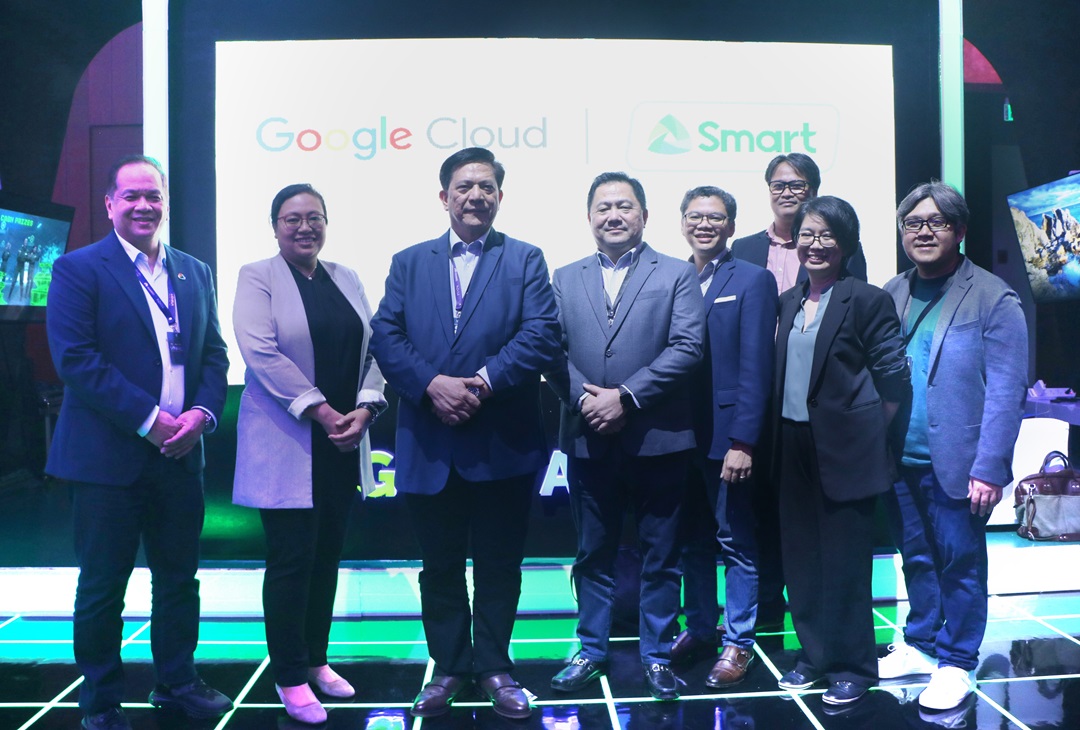 Empowering the Digital Growth of the Philippines
The digital economy of the Philippines is expected to grow by 20% year-on-year until 2025, underscoring the increasing role of mobile connectivity in how Filipinos access essential services such as food, transportation, and daily shopping. With the integration of Telecom Subscriber Insights, Smart will gain a deeper understanding of how Filipinos engage with digital services, identifying pain points in their daily usage. This knowledge will drive the development of services aimed at enabling Filipinos to better comprehend, manage, and optimize their mobile data consumption.
Creating Inclusive and Streamlined Mobile Services
Smart's utilization of Telecom Subscriber Insights will help design more inclusive mobile services by recognizing both connectivity patterns and gaps. Real-time insights from customer data can enable Smart to provide subscribers with personalized tips, such as optimizing data consumption while streaming content by adjusting video resolutions. Subscribers can also be prompted to top up their prepaid plans through integrations with local digital payment services, eliminating the need to locate physical stores for prepaid load purchases.
Empowering Mobile Users
Alex O. Caeg, Senior Vice President and Head of Consumer Business – Individual at Smart Communications, Inc., highlighted the collaboration's significance, stating that it empowers the company to better serve Filipino mobile users. It aligns with their commitment to prioritize customer needs and provide a superior mobile experience supported by their extensive network.
Emmanuel C. Lorenzana, Chief Transformation and Customer Officer at PLDT Inc., acknowledged the growing anxiety among Filipinos about running out of data when they need it most. He noted that Google Cloud's enterprise-grade AI solutions will simplify, expedite, and make data services more affordable, aligning them with the evolving digital lifestyles of subscribers and improving mobile connectivity throughout the country.
Future Integration with Gen AI Capabilities
Smart is looking to enhance subscribers' interaction with agents and chatbots by integrating Google Cloud's generative AI (gen AI) capabilities. These capabilities include Google's foundation models for summarizing text and maintaining ongoing conversations. By integrating these models with Telecom Subscriber Insights, Smart aims to provide its subscribers with natural-sounding, virtual agents offering tailored insights into optimizing their data consumption.
Driving Customer Experiences with AI
Gabriele Di Piazza, Senior Director of Global Product Management for Telecommunications at Google Cloud, highlighted the increasing pressure on Communication Service Providers (CSPs) to deliver transformative, personalized customer experiences. He emphasized the critical role of complex data analysis in achieving this success and the potential of Telecom Subscriber Insights to extract real-time customer insights, enhancing digital sales opportunities.
Supporting National Digital Transformation
Malis Selamat, Country Manager for Philippines and Vietnam at Google Cloud, underscored the potential for CSPs in Asia to support national digital transformation efforts using AI in a secure, privacy-controlled environment. Smart's deployment of Telecom Subscriber Insights is a prime example of how CSPs can contribute to inclusion and equity in digital access, empowering consumers to make more informed decisions about their data usage in a rapidly evolving digital world.
This collaboration between Smart and Google Cloud signifies a significant step toward personalizing digital services and enhancing mobile connectivity for Filipinos, aligning with the nation's digital growth trajectory.