Wanting to start your vlogging career? Then, boost your creative power with the launch of the new Sony ZV-1F vlogging camera.
Perfect for vloggers and online content creators, the new ZV-1F offers easy-to-use vlogging functions, advanced connectivity, and eco-friendly features. In addition, it comes in a pocket size, allowing users to bring it wherever they go and be ready to capture incredible content.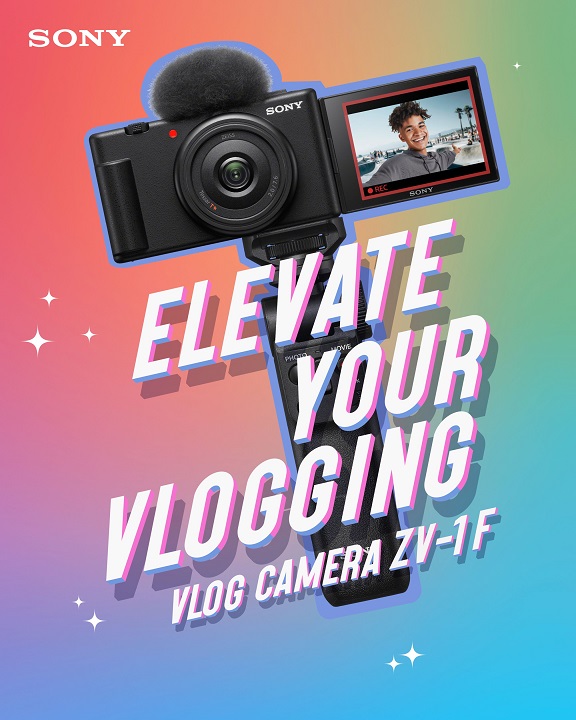 "As audiences drive the demand for high-quality content, creators need an all-in-one camera solution that delivers superior quality with creative options whilst being easy to use and designed for wireless content sharing. We are also proud to have incorporated eco-friendly features in the ZV-1F as sustainability remains a key focus for Sony," Yasufumi Machitani, Director, Digital Imaging Division, Sony Electronics Asia Pacific, said.
Sony ZV-1F key features:
Fixed ultra-wide-angle 20 mm F2.0 prime lens for selfie shooting
Background bokeh and Face-priority AE to ensure subjects standout
Skin tone optimization, including a Soft Skin Effect option
High precision focusing and Eye AF for both humans and animals
Active Mode (electronic) image stabilization when shooting video
Creative Look presets for ultimate visual expression
Slow motion and quick motion options to enhance creativity
Product Showcase Setting for product reviews
Enhanced touchscreen features with Touch Zoom and Step Zoom 4 functionality
Clear voice recording with 3-capsule mic and windscreen
4K 30p /FHD 120p
Easy smartphone connection to transfer content for social platforms
Eco-friendly features for reduced environmental impact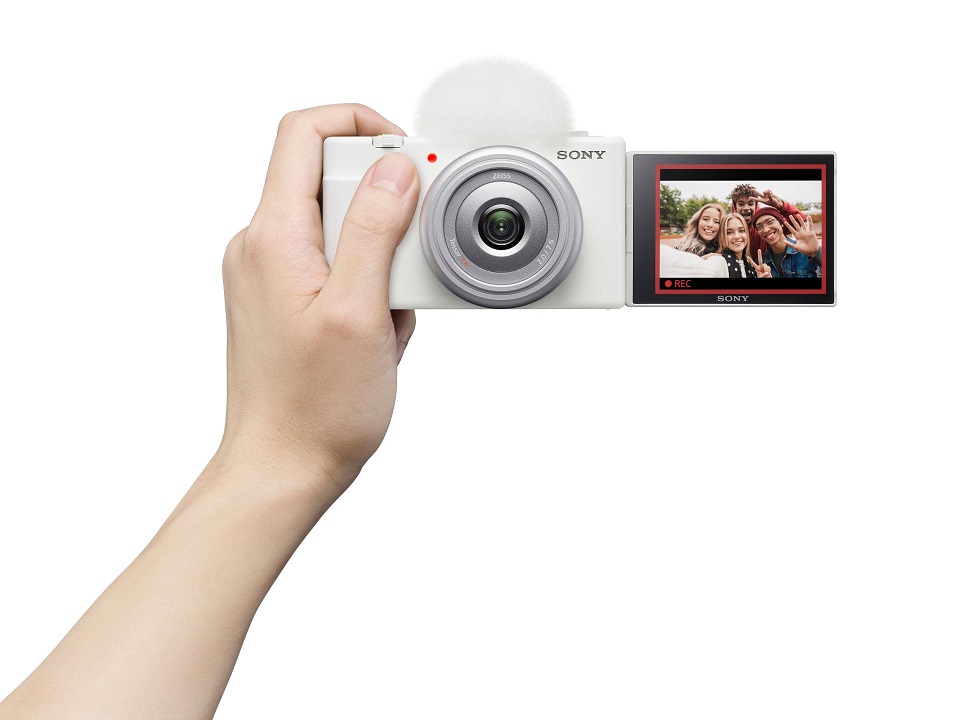 BOOST YOUR CREATIVE POWER WITH SONY ZV-1F
The Sony ZV-1F sports an ultra-wide 20mm prime lens for great selfie shooting and wide field of view. It also has background bokeh in both stills and videos to highlight the subject or create a softer look.
In addition, it has a Soft Skin Effect option, which enhances your skin features while maintaining a natural skin tone effect. The device also features Face Priority AE to adjust the brightness when shooting intelligently.
Moreover, it has an Active mode, letting you record steady and smooth footage even when walking.
The new Sony ZV-1F will be available in the Philippines starting in October. Interested? Stay tuned for more updates!