Spotify just launched its "2019 Wrapped" campaign where you can see you top artists, albums and even soundtracks. Spotify's 2019 Wrapped campaign also lets you see your year-on-year statistics, top genres, and even the total listening time per year!
How do I check for my most played songs?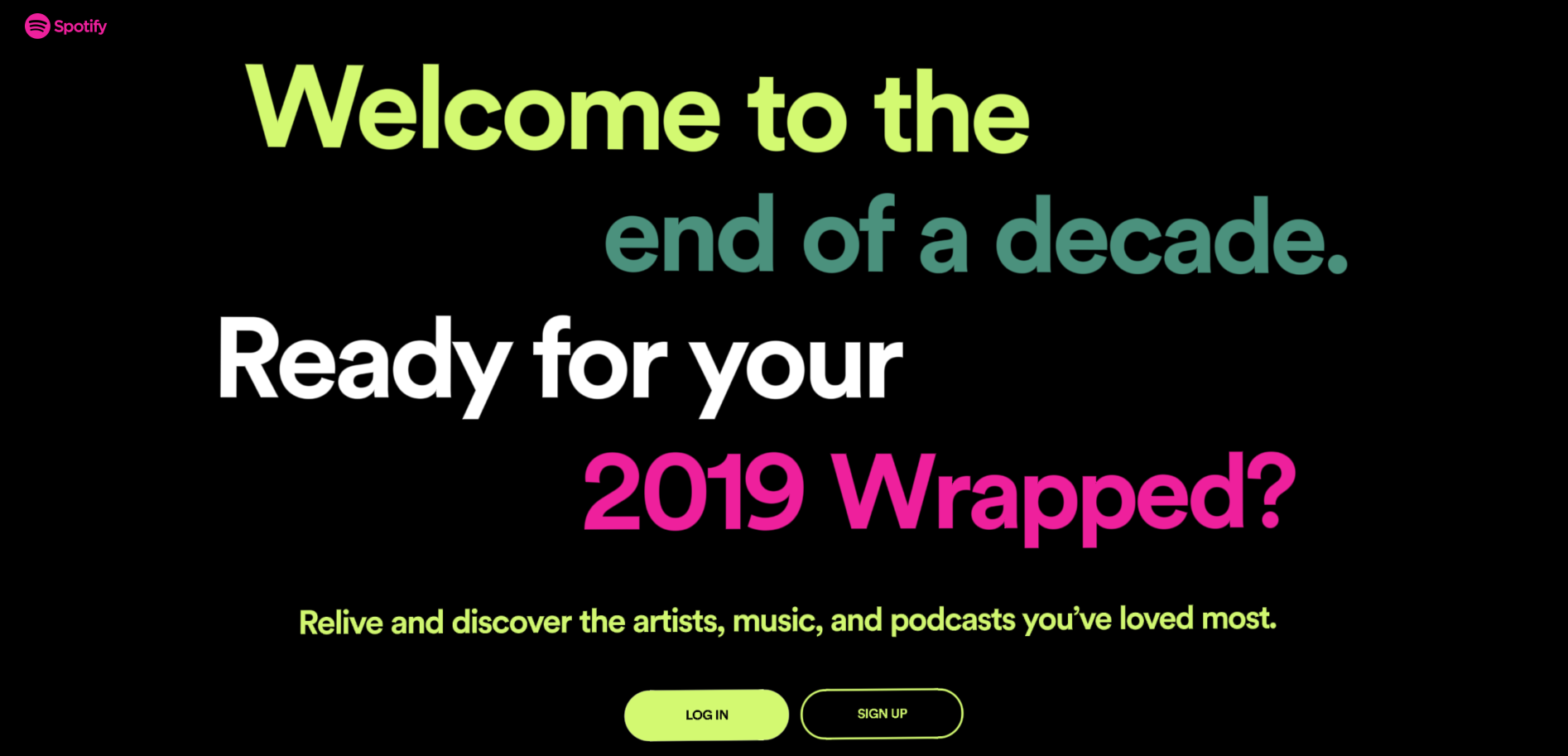 Open Spotify's 2019 wrapped link – https://www.spotify.com/ph/wrapped and log in your account. It also works on mobile browsers such as Chrome and Safari.
What's in 2019 Wrapped?
There are 15 pages of your personalized 2019 wrapped page, so let's get into it one-by-one.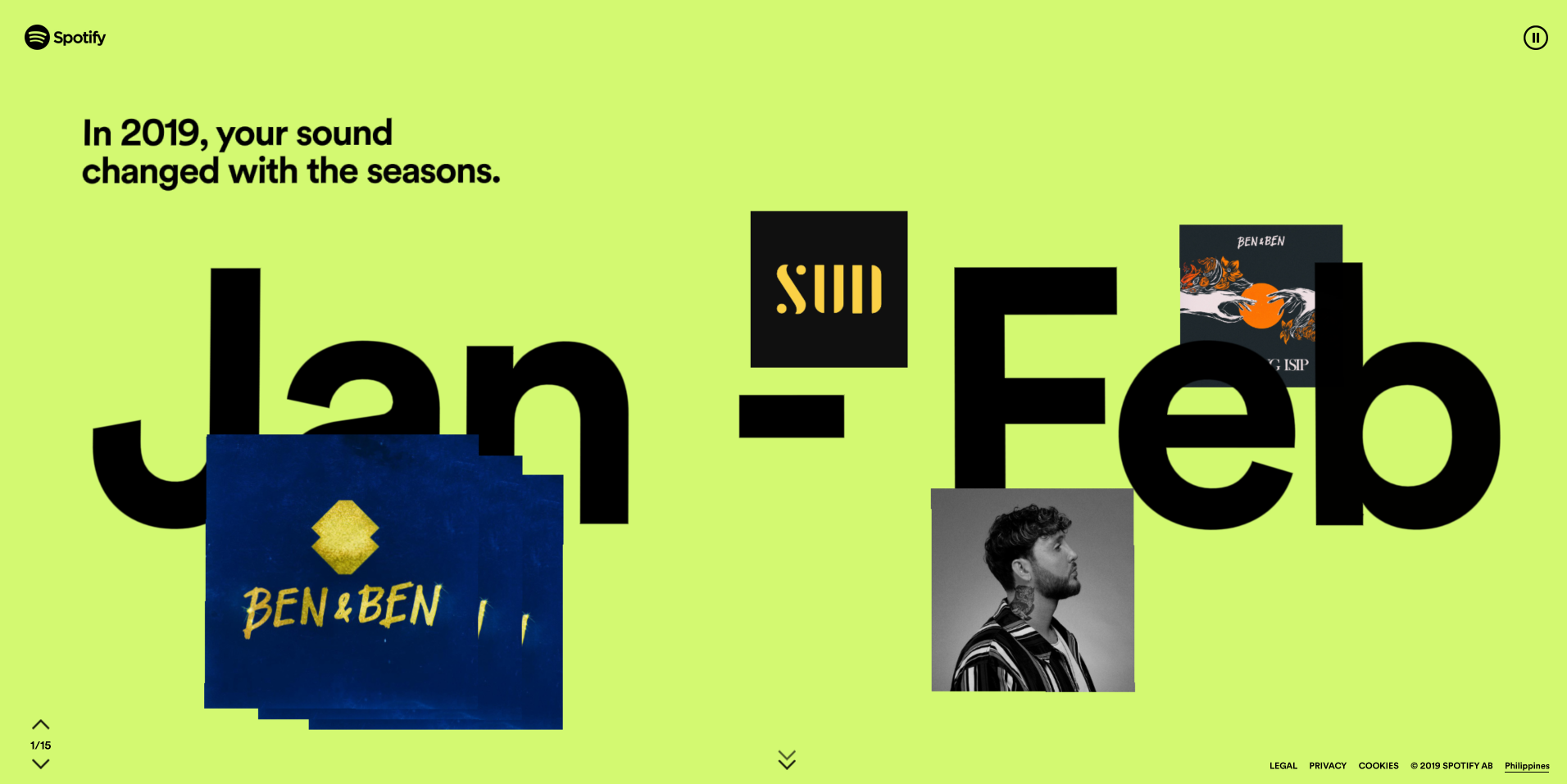 The first slide shows your most played albums and artists for January and February. Your most played song for Jan and Feb will also play in the background. For me, it was Ben & Ben's Kathang Isip.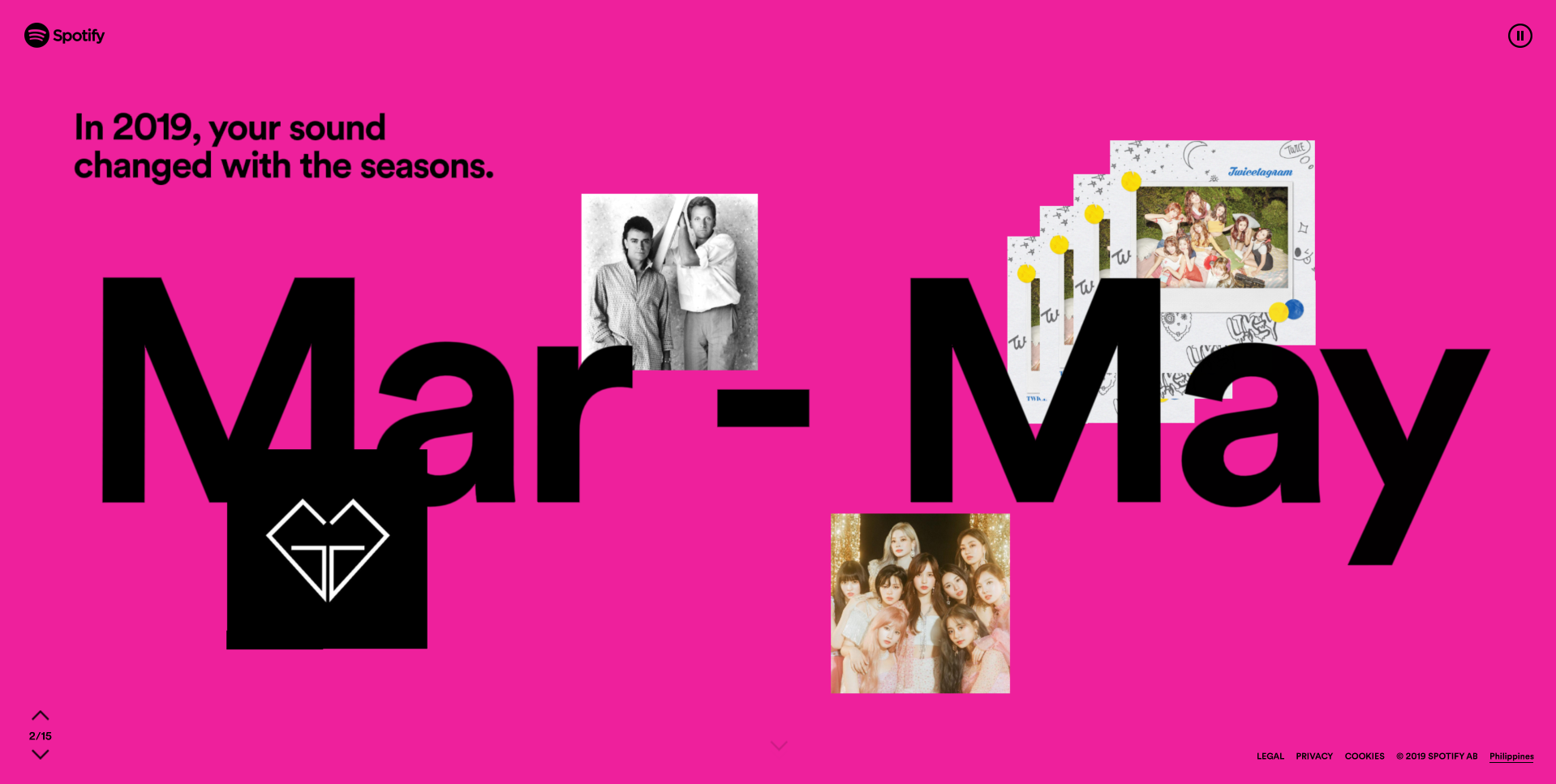 The second slide shows the same stats but for March to May 2019. The top music played for these months will also play in the background. Mine played Twice's Likey Likey.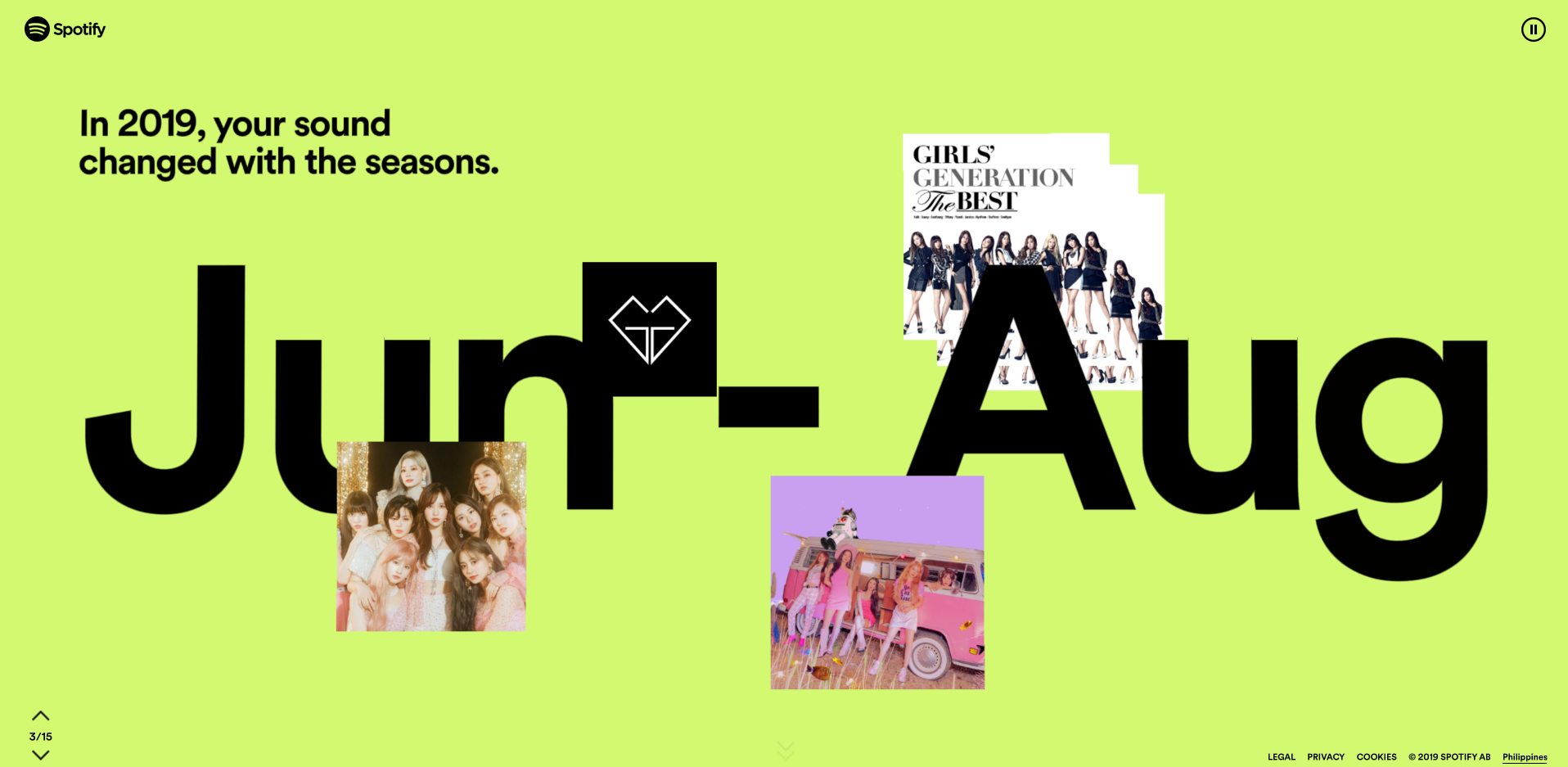 Next up are months for June, July, and August.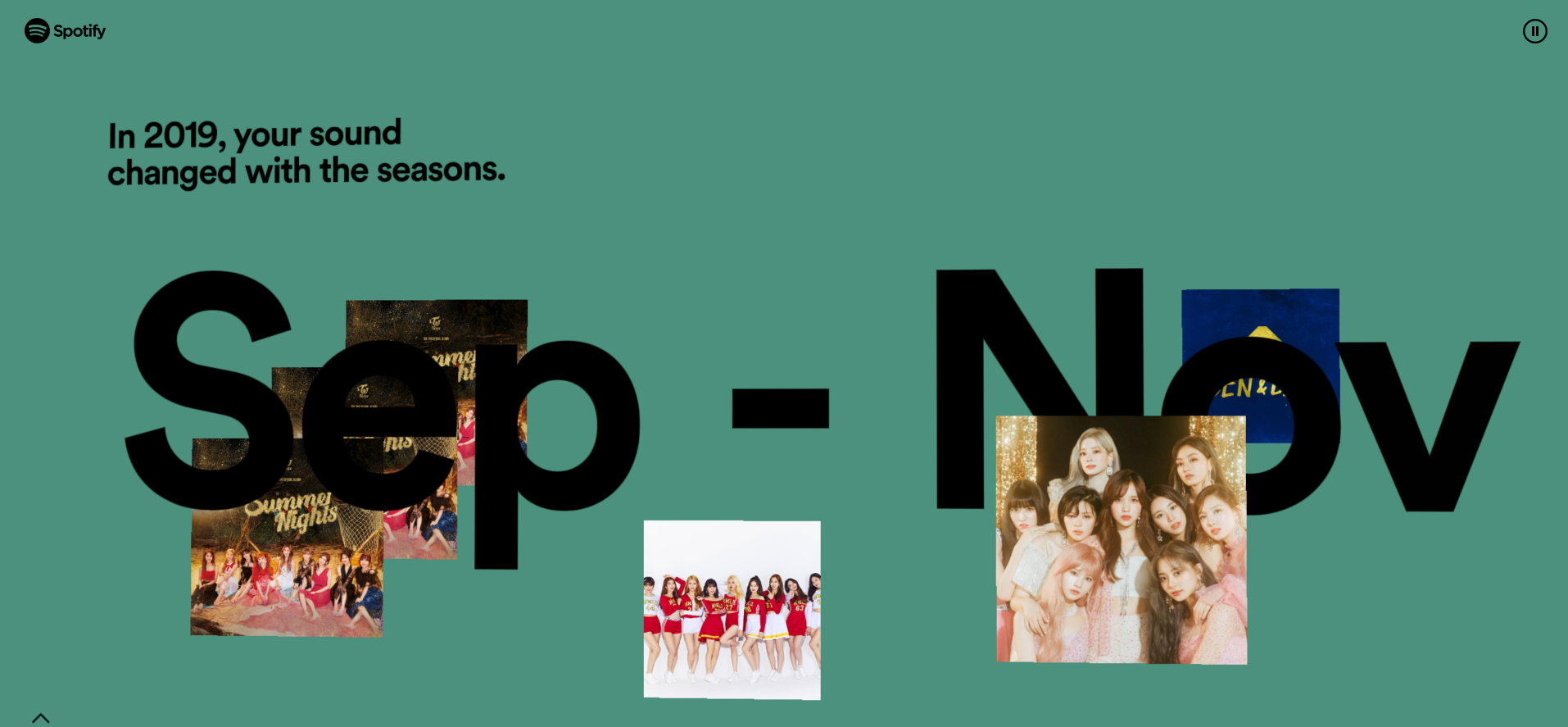 I'm just glad Jose Mari Chan's Christmas songs didn't make it to my top songs for September to November.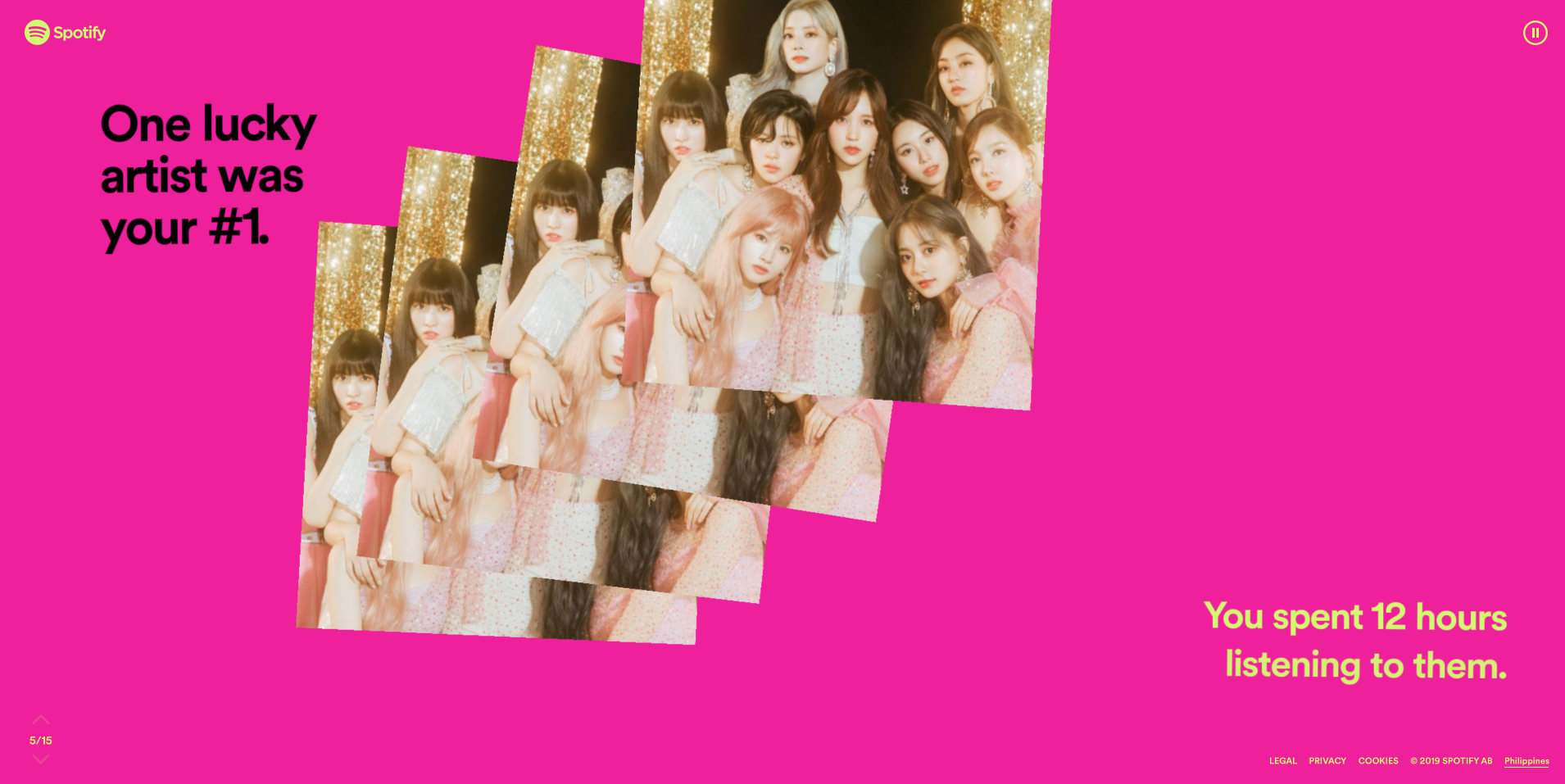 The next slide doesn't show your top songs for December, instead, it shows your top artist for the year and by how long you've spent listening to them. It also shows your most played song from the artist.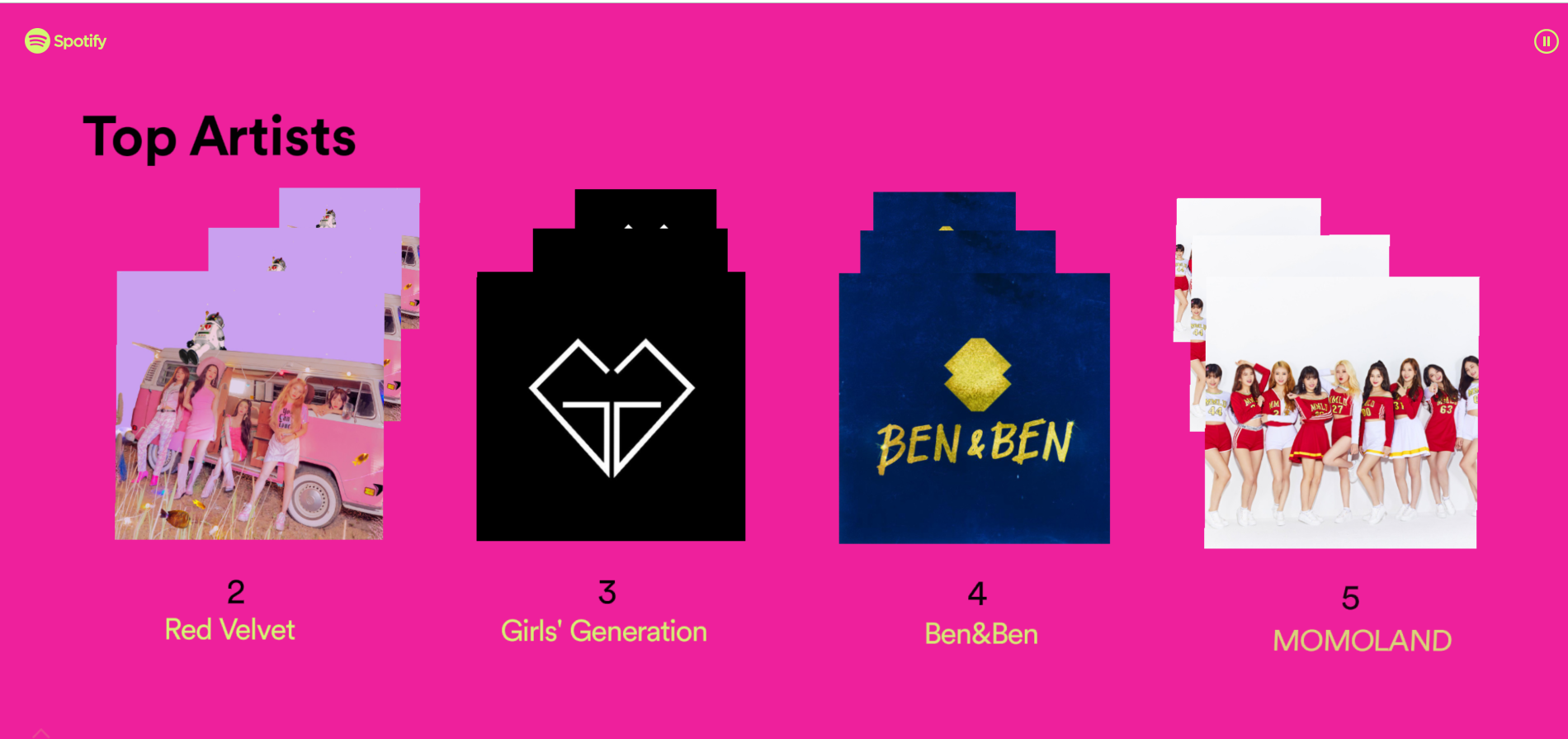 The next slide shows the rest of your top 5 artists and cycles music in the background which represents each of their top played songs.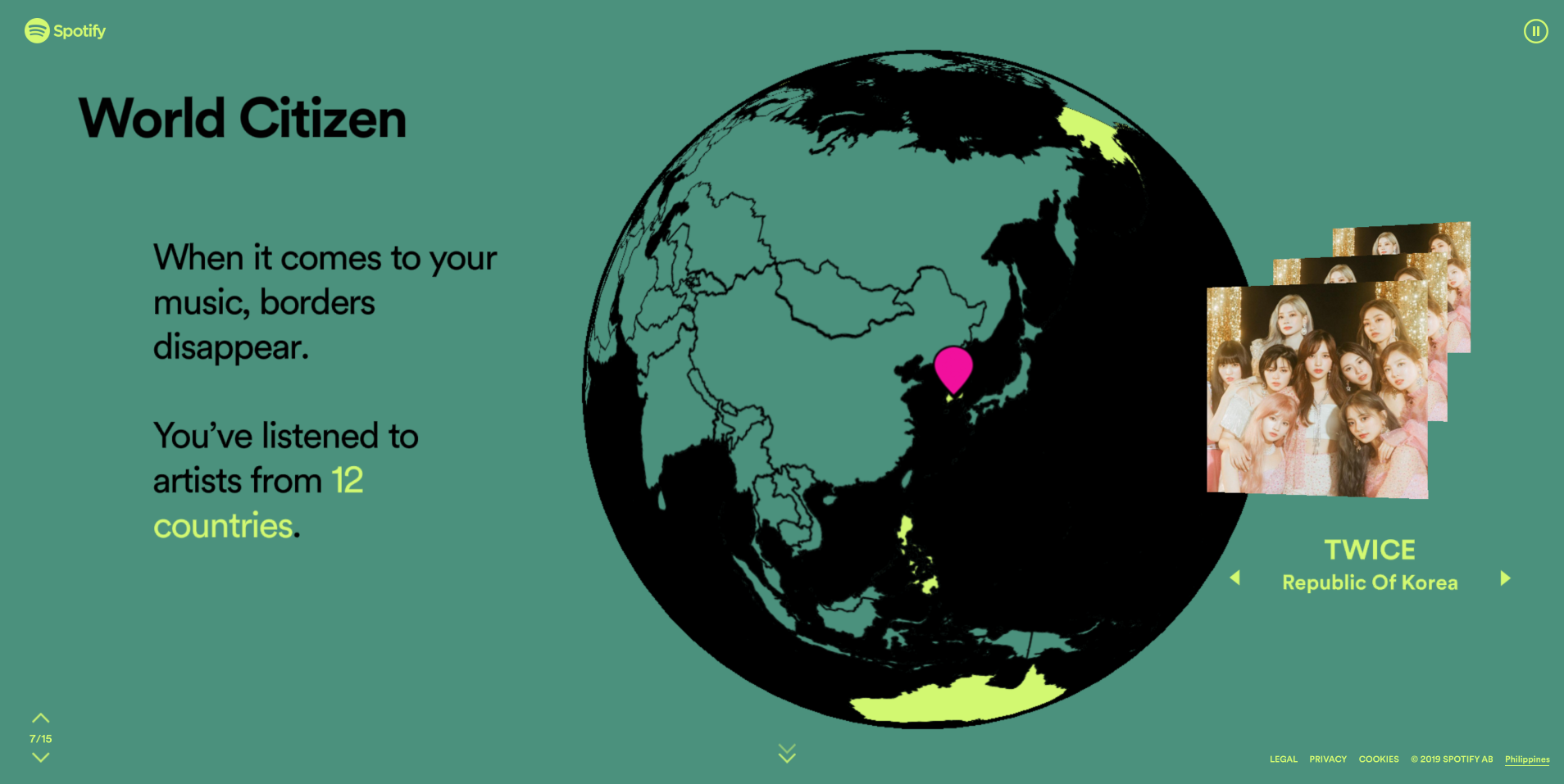 Next up is a very interesting one. The 7th slide shows countries where your top played music originated.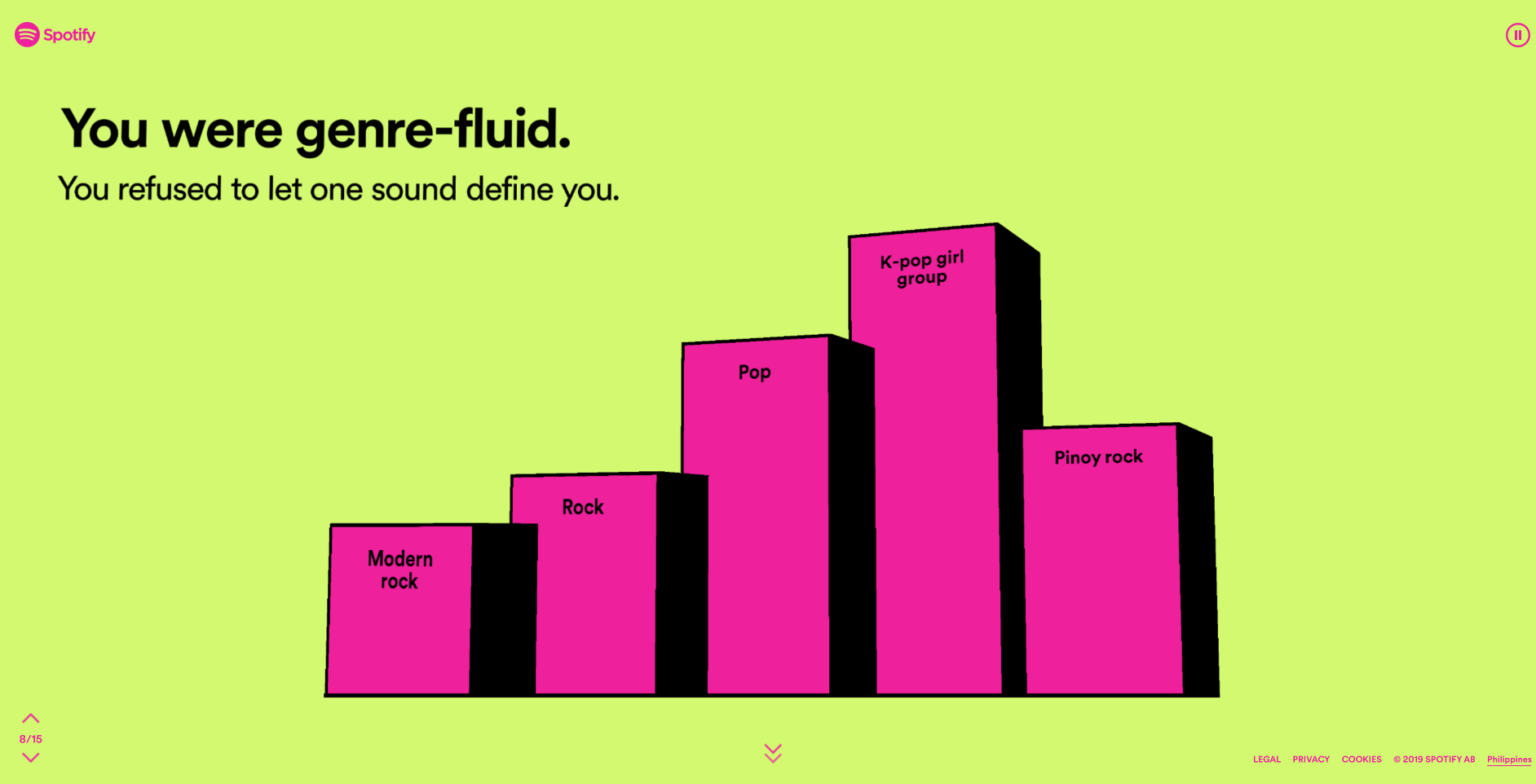 Another summary Spotify displays are your top 5 genres. Top songs for each genre are played in a cycle.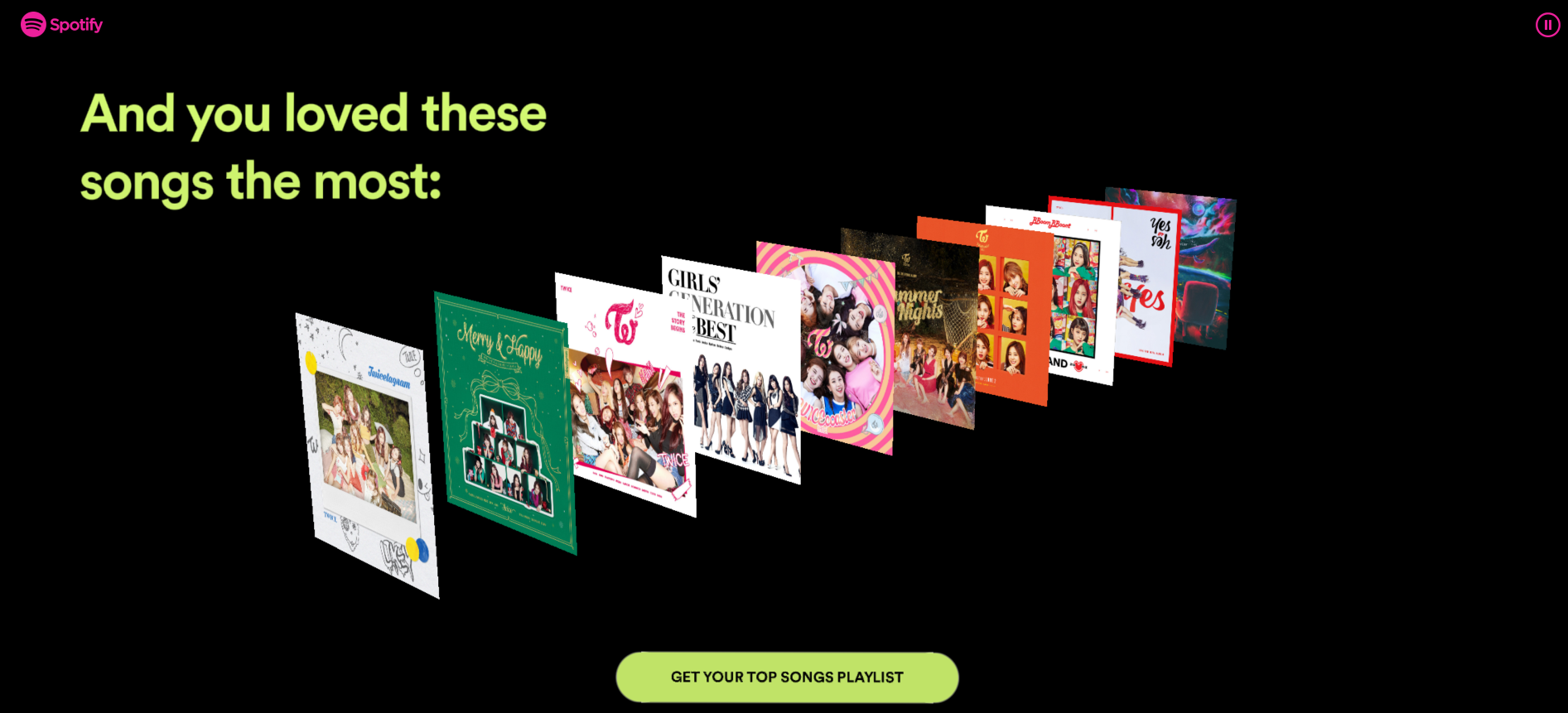 The next slide shows a glimpse of your top songs. There's also a button to generate a custom playlist that contains for top songs for 2019.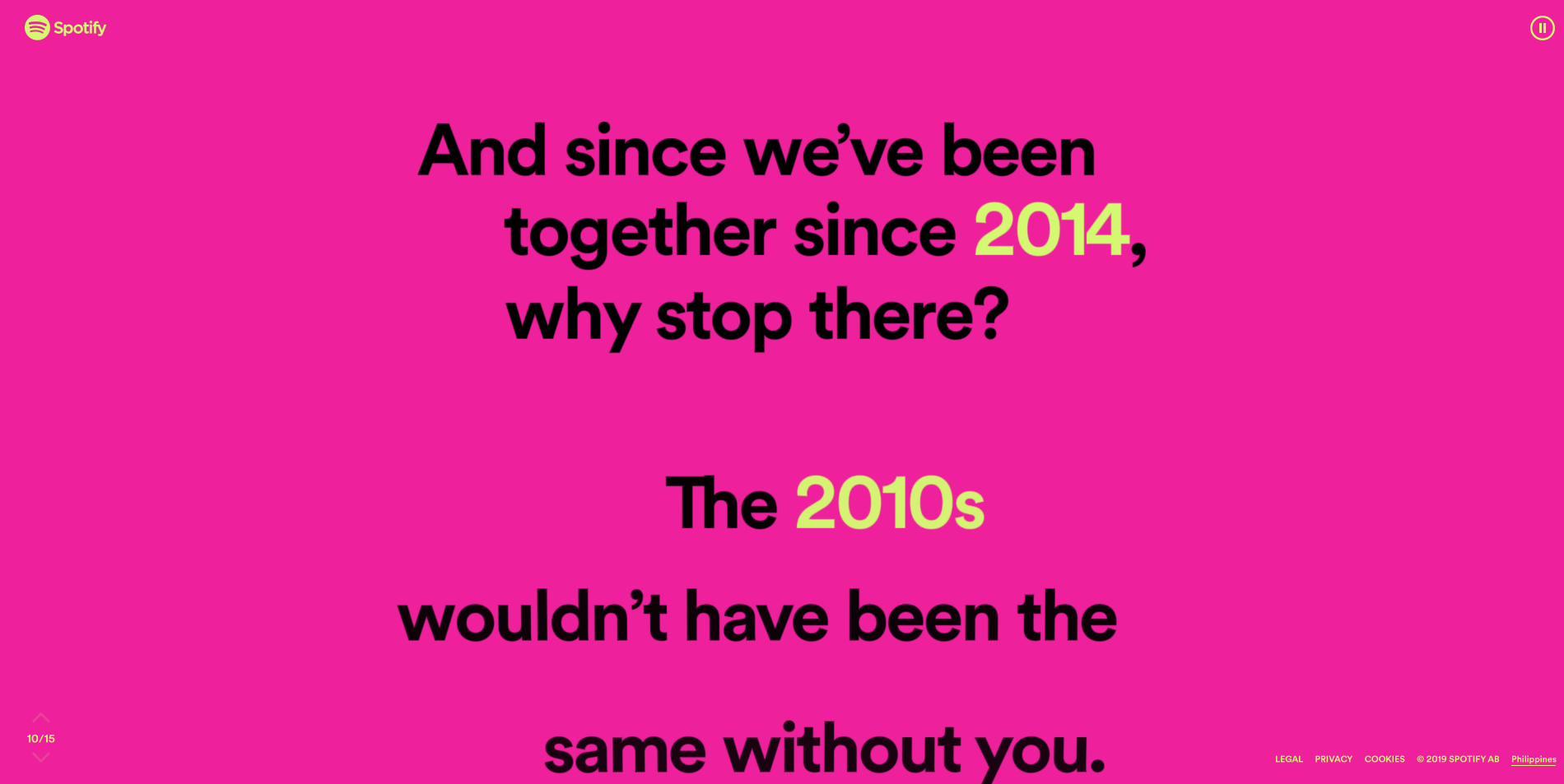 The 10th slide shows how old is your Spotify account.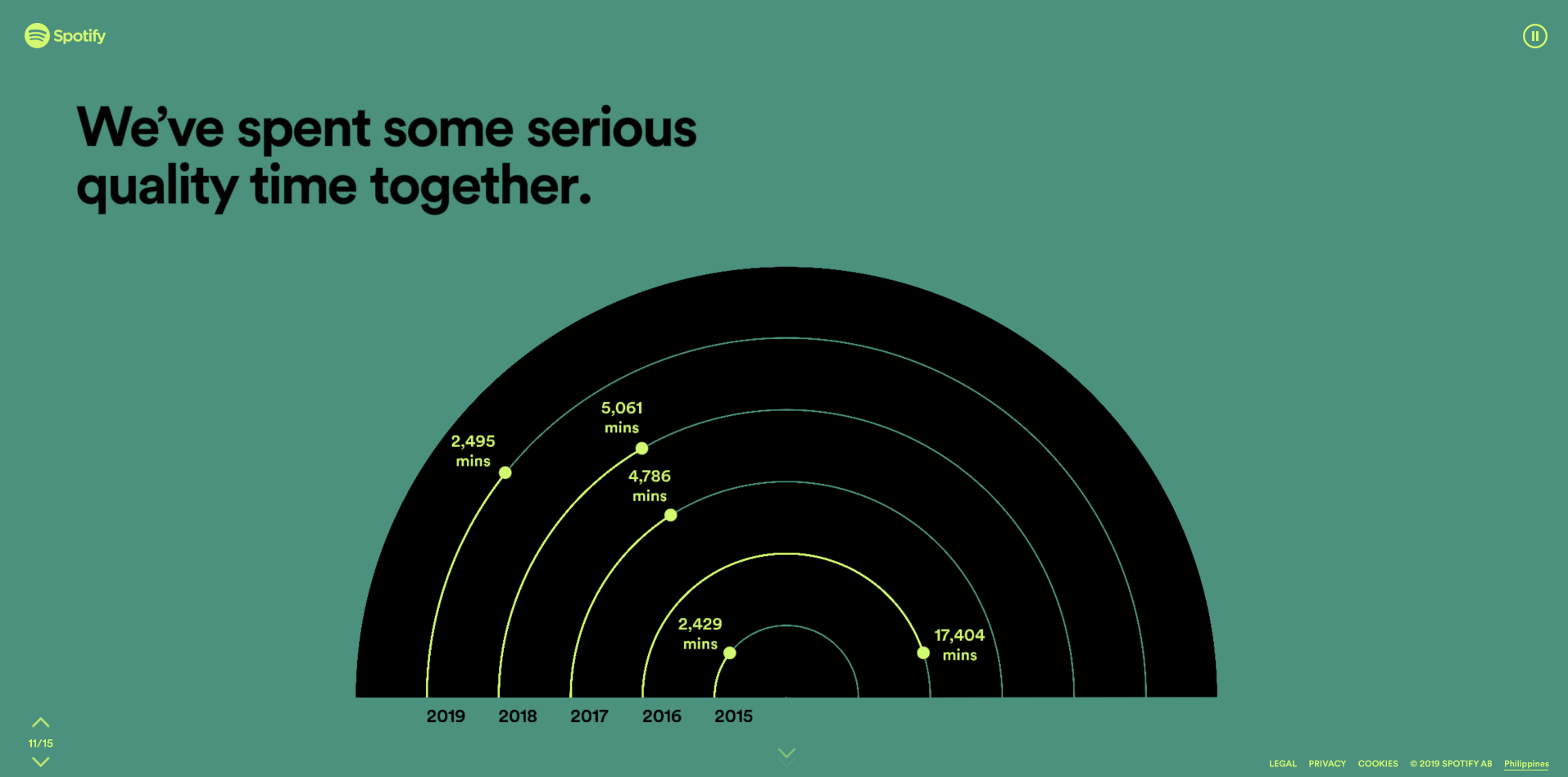 The next slide digs deeper and shows you how many minutes you've used Spotify each year. The longer the Spotify account, the longer the circle.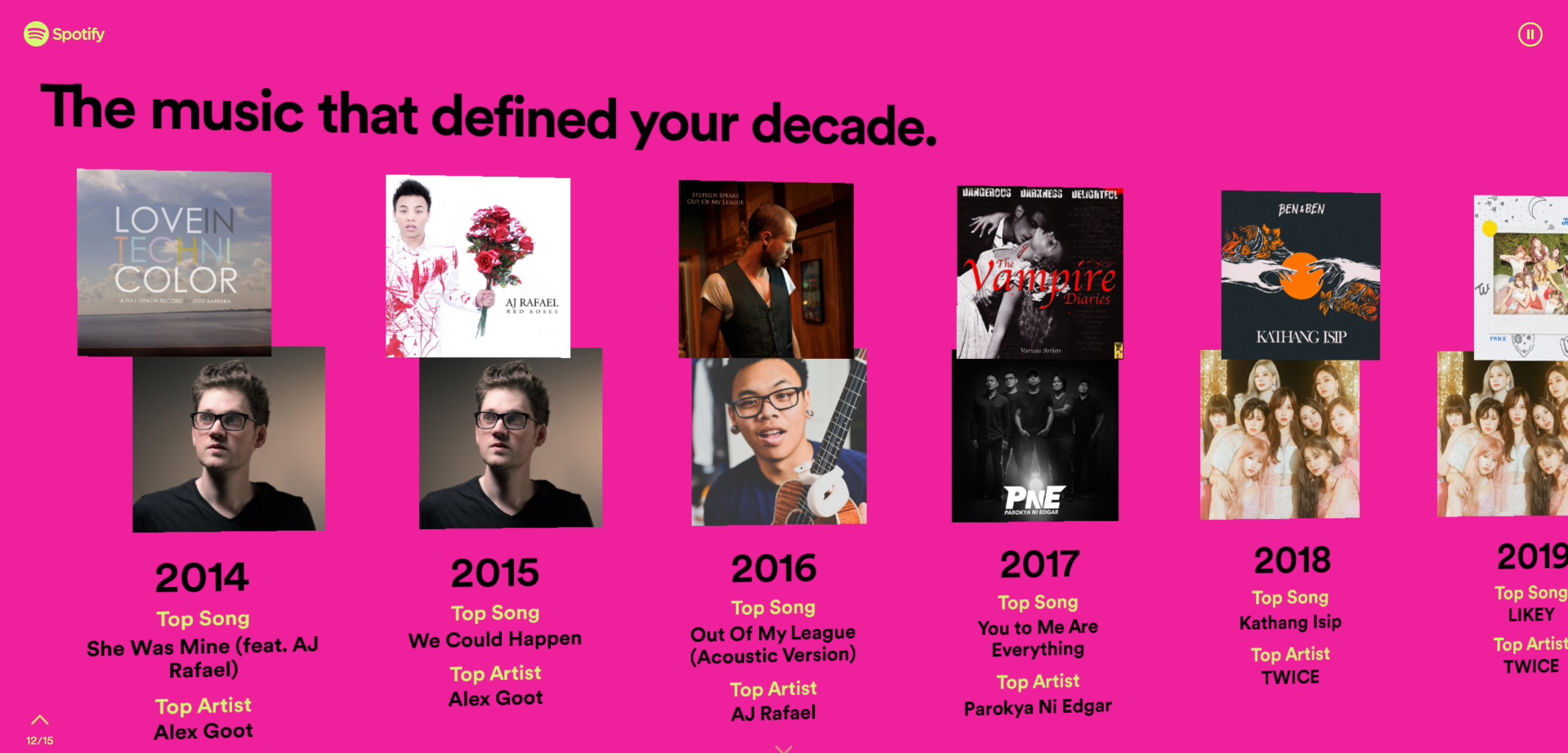 The next slide shows top artists each year and their top songs.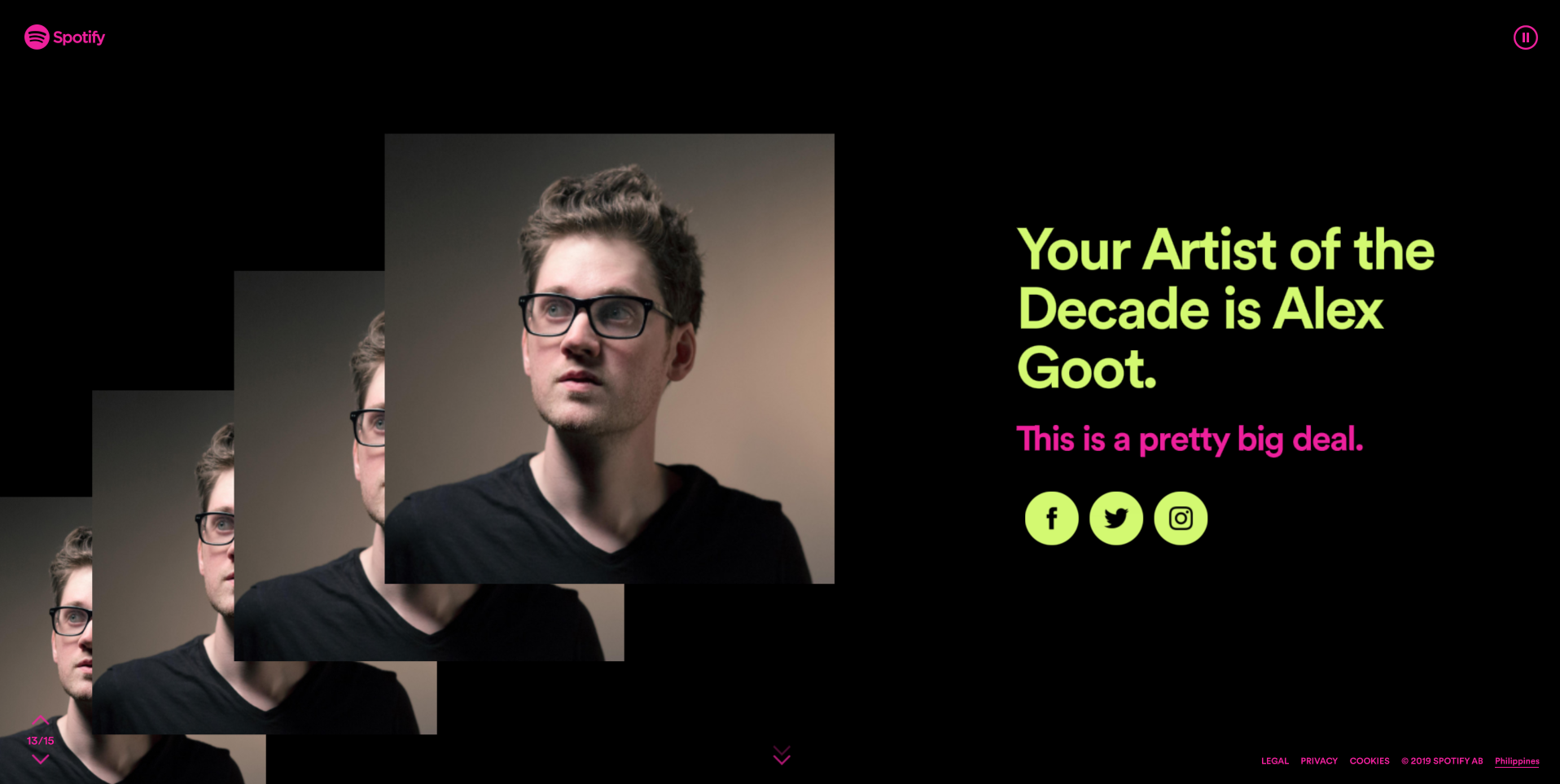 The 13th slide is reserved for your Artist of the Decade. Spotify also includes their social media links.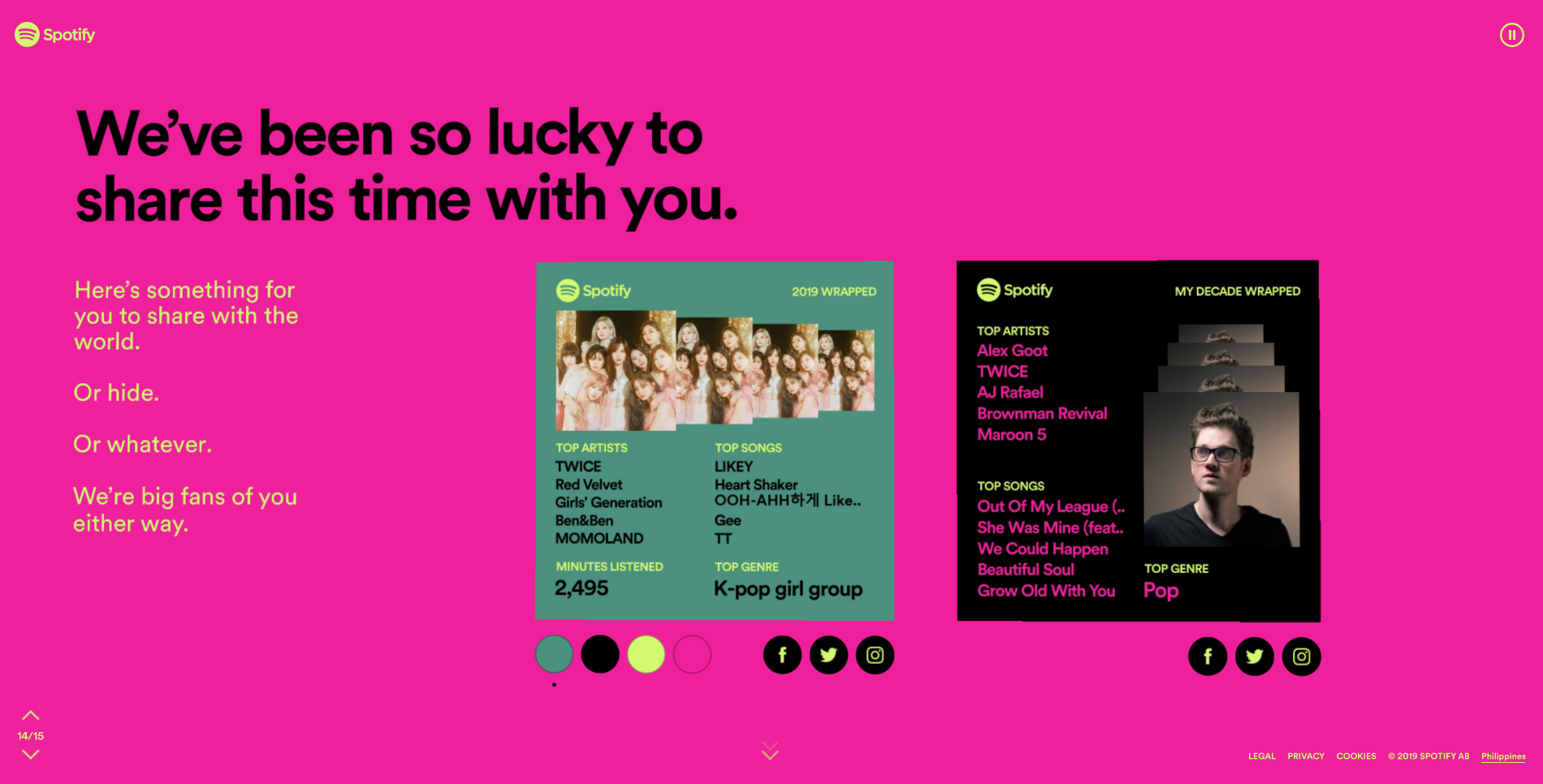 The second to the last slide shows your wrapped profile for the decade.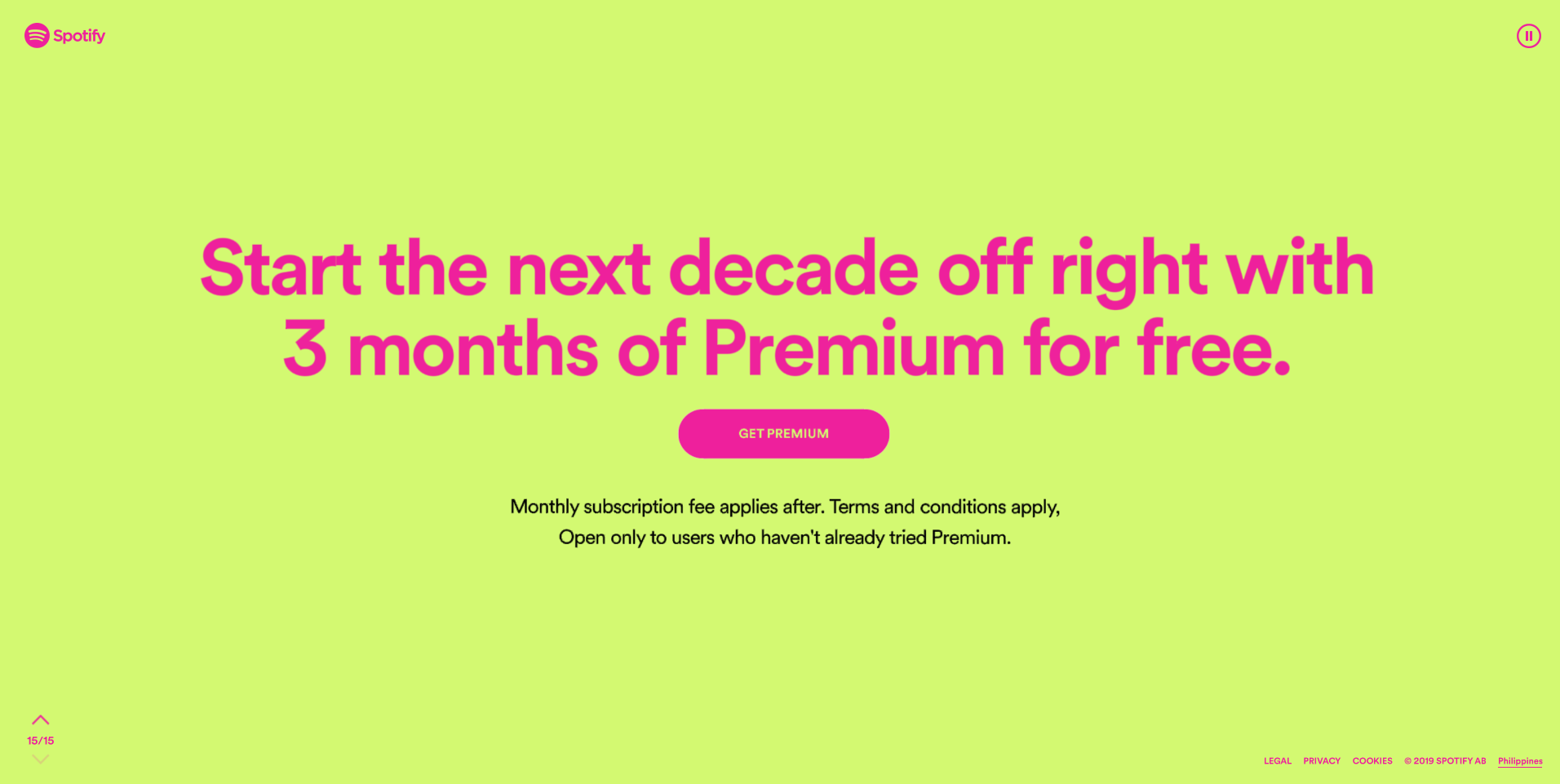 The last slide shows an exclusive offer for Spotify Premium worth 3-months! Do note that this offer is only valid for users who have never tried Premium.
What's your top song for the year? Share it in the comments section!