SteelSeries has revealed its latest gaming microphones, the Alias series, powered by Sonar. Unveiled at the ESGS 2023 event in Pasay City, Philippines, these microphones are designed to cater specifically to the needs of gamers and streamers, allowing them to have a professional-grade audio experience.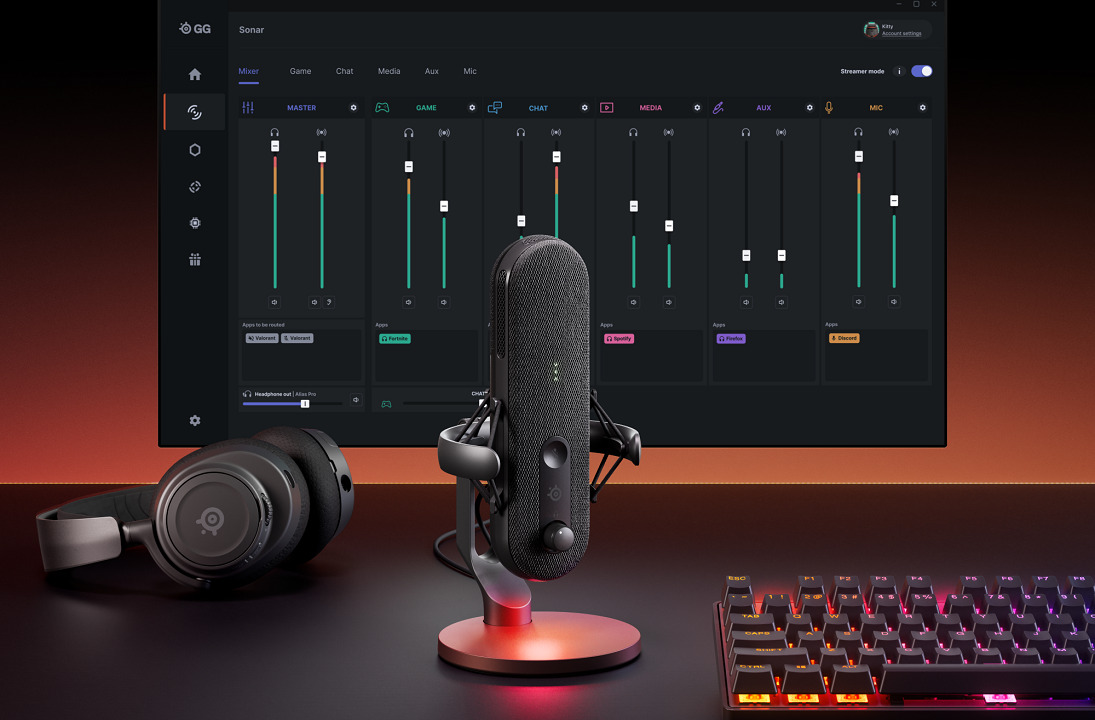 Gamers who also stream face unique challenges. While news anchors and broadcasters have entire crews to handle production, streamers often go solo. Recognizing this, SteelSeries embarked on a three-year journey to create a microphone system that makes it easier for gamers to produce and stream simultaneously. This combination of hardware and software empowers streamers to achieve professional-quality sound without being experts in audio production.
Sonar for Streamers
To power the Alias microphones, SteelSeries developed a high-performance software suite called Sonar for Streamers. This free software provides gamers with a comprehensive sound studio, offering essential tools for high-quality audio production. It includes features such as a 10-band Parametric EQ with broadcast presets, audio routing, tuning, mixing, and ClearCast AI noise cancellation. The software eliminates the need for additional audio programs or plugins and is compatible with standard video broadcasting software.
Meanwhile, the Alias microphone series powered by Sonar is available in two options:
1. Alias
Designed from the ground up for gamers, the Alias microphone offers broadcast-quality sound with a 24-bit/48kHz microphone. It captures every detail of a gamer's voice with exceptional accuracy, elevating streams and content with pure, powerful audio. An LED indicator displays mic peak level information, and when muted, a prominent red "X" appears. Real-time mic monitoring is possible using wired headphones, and customizable RGB lighting adds a personalized touch to the setup.
2. Alias Pro
The Alias Pro is a broadcast-quality XLR microphone designed to capture the finest details of the user's voice. It features a balanced XLR system with pre-amplifier and 48V phantom power, reducing noise and interference. It offers pure and powerful 24-bit/48kHz audio. Additionally, the Alias Pro introduces an innovative StreamMixer that utilizes two USB ports to support optional dual PC streaming for content creators. The microphone features Drag 'n' Drop Audio Routing, allowing streamers to route and mix up to five audio channels. It also offers customizable dial and button assignments, LED indicators, and ambient RGB lighting.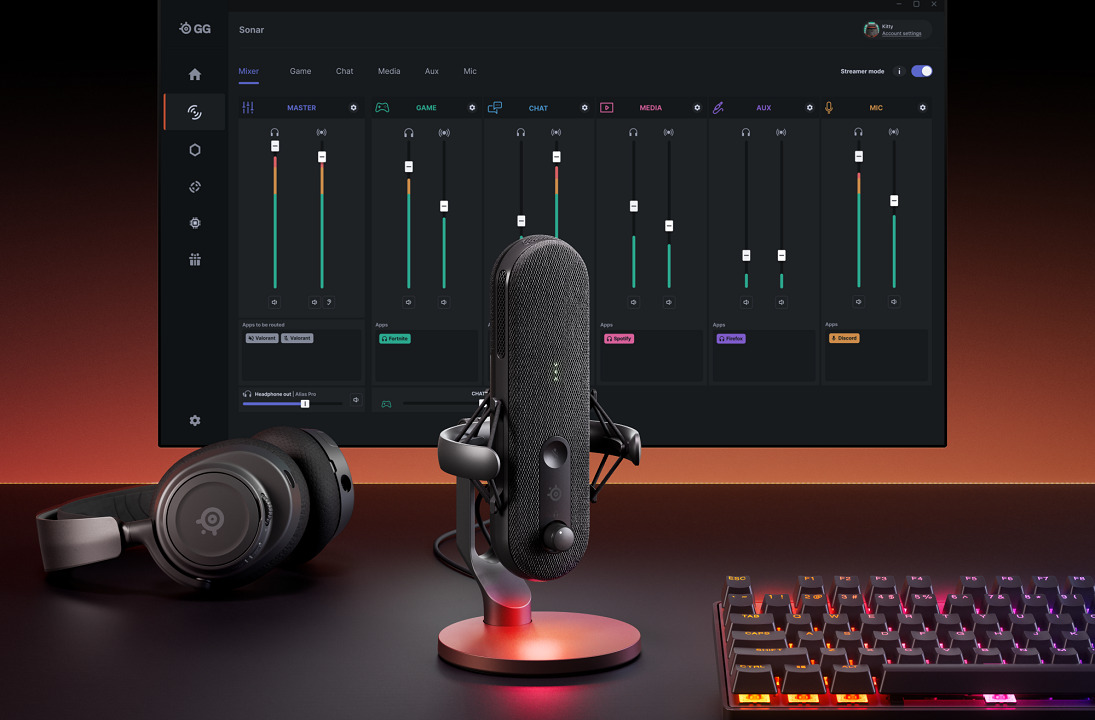 Availability and Pricing
The Alias and Alias Pro microphones powered by Sonar for Streamers are available at the following prices:
Alias Microphone: Php11,100.00
Alias Pro Microphone: Php19,555.00
The SteelSeries Sonar For Streamers software is available as a free download at SteelSeries.com/gg/sonar-for-streamers. The Alias Pro is currently available in the Philippines via Lazada and Shopee, with the Alias Microphone becoming available later in the month.
So, are you getting one?
Let us know what you think in the comment section!