Tecno recently introduced its first horizontal foldable smartphone, the Phantom V Fold. Now, they're all set to follow it up with the Phantom V Flip clamshell, and the design of this intriguing device has been revealed, thanks to a case maker.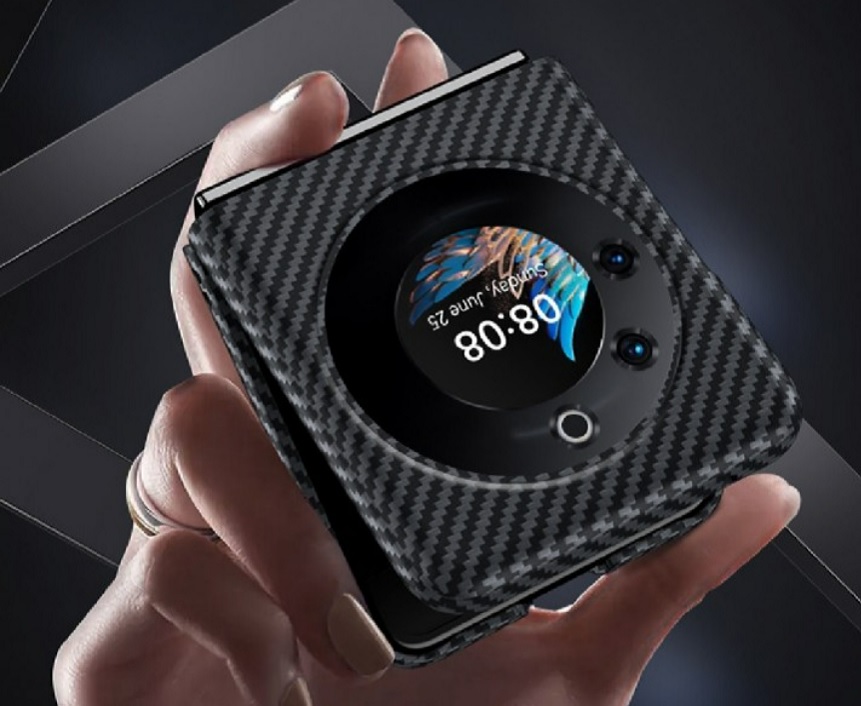 A Glimpse at the Design
The upcoming Tecno Phantom V Flip will sport a circular cover display, around which we can expect to see two cameras and an LED flash. The unique placement of these cameras piques curiosity, leaving us to wonder about the mysteries that the O-shaped island on the device's exterior might hold. While the design appears unconventional, it's a testament to Tecno's commitment to setting their devices apart from the crowd.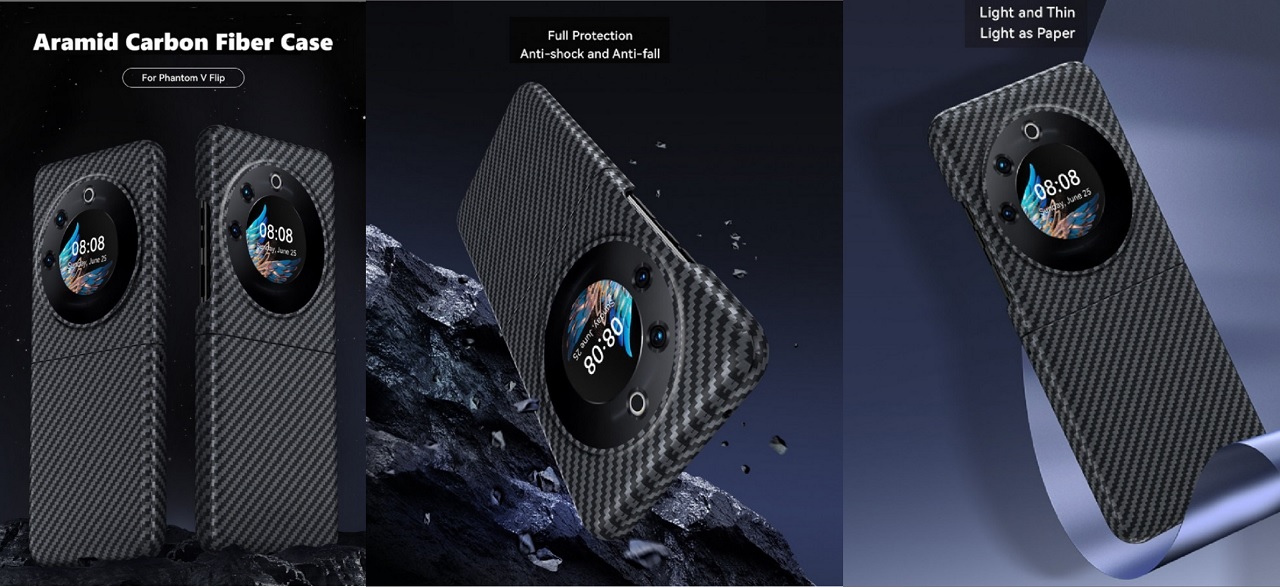 Notable Features
Images of the Phantom V Flip also unveil a flat power button, which will serve a dual purpose as a fingerprint scanner, eliminating the need for a sensor beneath the foldable panel. On the front, a single selfie camera makes its presence felt through a punch hole, and at the bottom, there's the trusty USB-C port.
It's important to note that these images are renders based on schematics. While they provide insight into the device's dimensions and the locations of functional elements, the final finish may differ from these representations. We'll gain a clearer picture once Tecno shares more details about the Phantom V Flip, which might happen soon.
For those eagerly awaiting this foldable smartphone, keep an eye out for updates from Tecno as they unveil more about the Phantom V Flip's features and specifications.