Gogolook, the pioneering developer behind the renowned Whoscall app, has further strengthened its leadership team with the appointment of Mel Migriño as the Southeast Asia Regional Director for Information Security and Regulatory Alliance, alongside her role as the Philippines Country Representative.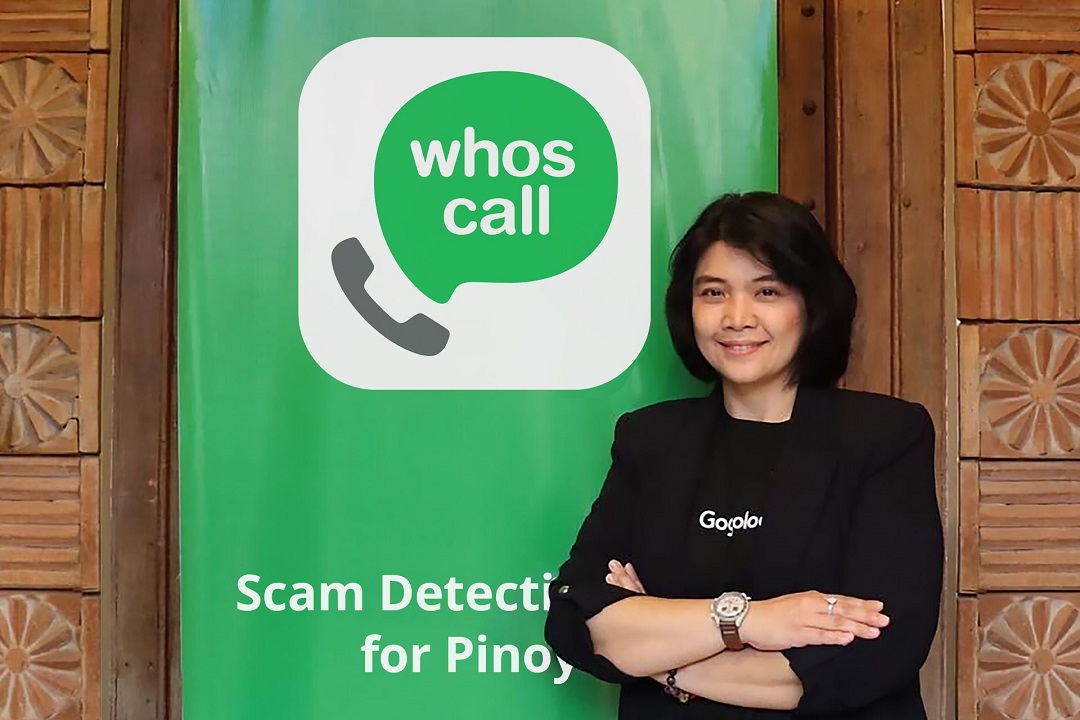 In her dual capacity, Migriño will spearhead Gogolook's endeavors to cultivate and nurture relationships with pivotal stakeholders in the Southeast Asian region, encompassing government bodies, regulatory authorities, and industry associations. Her mission is to bolster the company's capabilities in delivering industry-leading services while formulating and executing Gogolook's information security and regulatory strategies. Furthermore, as Gogolook's Country Representative, Migriño will collaborate closely with teams to foster partnerships and architect strategies to advance Whoscall's expansion efforts within both private and public sectors. This collaborative approach aims to enhance the visibility and impact of the "Scam Free Pilipinas" campaign.
Enthusiasm for Migriño's Arrival
Jeff Kuo, the CEO of Gogolook, expressed his enthusiasm regarding Mel Migriño's appointment, stating, "We are excited to welcome Mel to the Gogolook team. Mel is a highly respected and experienced information security leader with a deep understanding of the regulatory landscape in Southeast Asia. She is a valuable asset to our team and will play a key role in helping us to grow our business in the region, while bringing our anti-fraud solutions to the next level."
A Cybersecurity Luminary
Migriño boasts over two decades of extensive experience in the realm of Southeast Asian cybersecurity, having held leadership positions across diverse industries. Her illustrious career is punctuated by numerous international cybersecurity accolades, including the coveted Top 1 CSO30 ASEAN and Hong Kong titles, recognition as the Security Leader of the Year by Women in IT Awards, and the distinguished CIO100 Awardee by Foundry (formerly IDG).
Globally acknowledged as a cybersecurity influencer by IFSEC Global and acclaimed as a prominent female figure in network cybersecurity by The Cyber Express, Migriño has consistently championed women's rights and development while actively promoting gender equality within the cybersecurity domain. She presently serves as the Chairman of the Board for the Women in Security Alliance Philippines (WiSAP) and the Philippines CIO Association. Additionally, she holds an esteemed position as an Executive Committee member of the ASEAN CIO Association.
Migriño's base of operations will be in Manila, reinforcing the company's commitment to sourcing global talent and establishing a strong foothold in the Philippines. This move aligns with Gogolook's introduction of the caller-ID Whoscall in the Philippines.
Expressing her excitement, Migriño remarked, "I am greatly looking forward to joining Gogolook during this exciting and pivotal time in the company's growth. With the core value of 'Build for Trust,' Gogolook commits to create various anti-fraud solutions, aiming to establish a fraud-free environment worldwide."
Fighting Fraud Together
Whoscall, Gogolook's flagship product, has garnered immense popularity, amassing over 100 million downloads worldwide. It has also received recognition for its contributions to anti-fraud efforts from government entities in various countries, including Thailand, Malaysia, South Korea, and Japan. The mounting challenge of fraud within the Philippines has prompted Gogolook to invest resources and extend a helping hand. Migriño is enthusiastic about involving the Filipino community in initiatives like the #ScamFreePilipinas campaign and invites collaboration from governmental bodies and businesses to unite in the fight against fraud.
Migriño's appointment will fortify Gogolook's commitment to creating a safer and more secure digital landscape, particularly in the Philippines, by leveraging its technological prowess and industry partnerships.