TNT has partnered with Meta to introduce a data-packed offering, FB+Chat 50. This deal grants users access to all the popular Meta apps, including Facebook, Messenger, WhatsApp, and Instagram.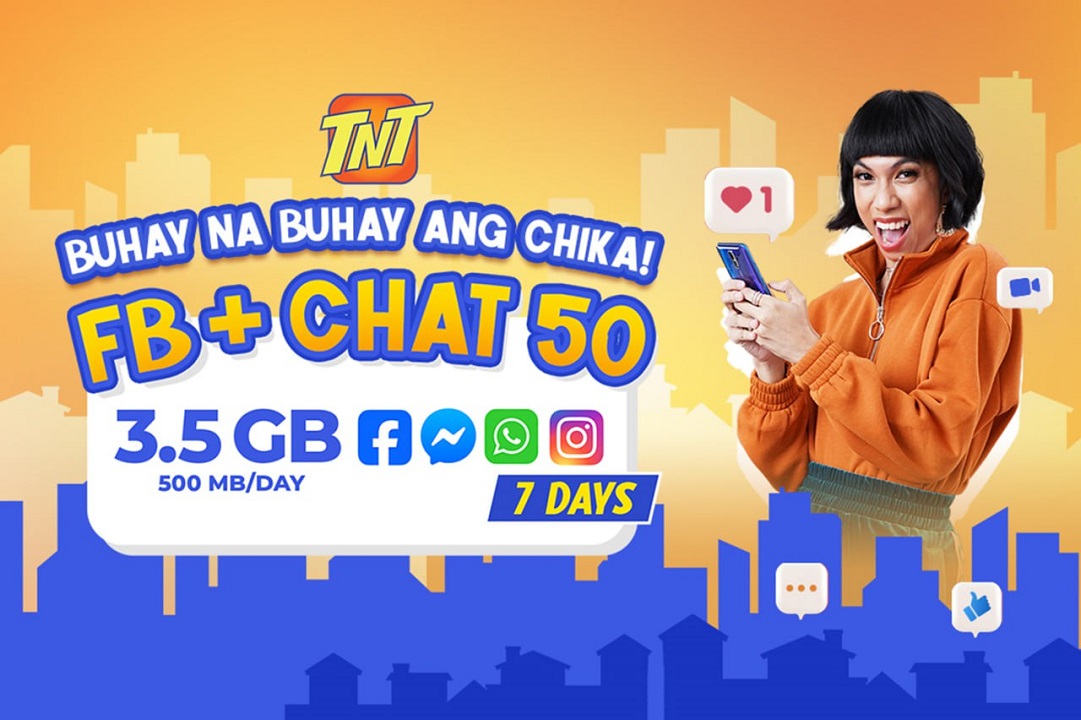 All-in-One Social Media Access
Available for an affordable price of only Php50, the data package provides users with 3.5GB of data valid for 7 days. This generous data allocation ensures that subscribers can enjoy their favorite social media platforms throughout the week.
Powered by the Philippines' fastest and best mobile network, as recognized by Ookla for three consecutive quarters, FB+Chat 50 guarantees that TNT subscribers won't miss out on the latest online trends, celebrity news, or the social media buzz.
Convenient Registration
Registering for FB+Chat 50 is easy and user-friendly. TNT subscribers can sign up for the promo via the Smart App, available for download on the Apple App Store, Google Play Store, and Huawei Mobile Services. Alternatively, they can activate it by dialing *123#, visiting a nearby sari-sari store, or purchasing the package through their preferred mobile wallet apps, Facebook Upsell, and Facebook Mobile Center.
To learn more about TNT's FB+Chat 50, visit the official TNT website here.