Xiaomi fans are in for a treat as the renowned brand announced its highly anticipated Xiaomi 6.6 Mega Sale. From June 6 to 8, 2023, the brand will offer massive discounts on select smartphones and AIoT products through its e-commerce platforms.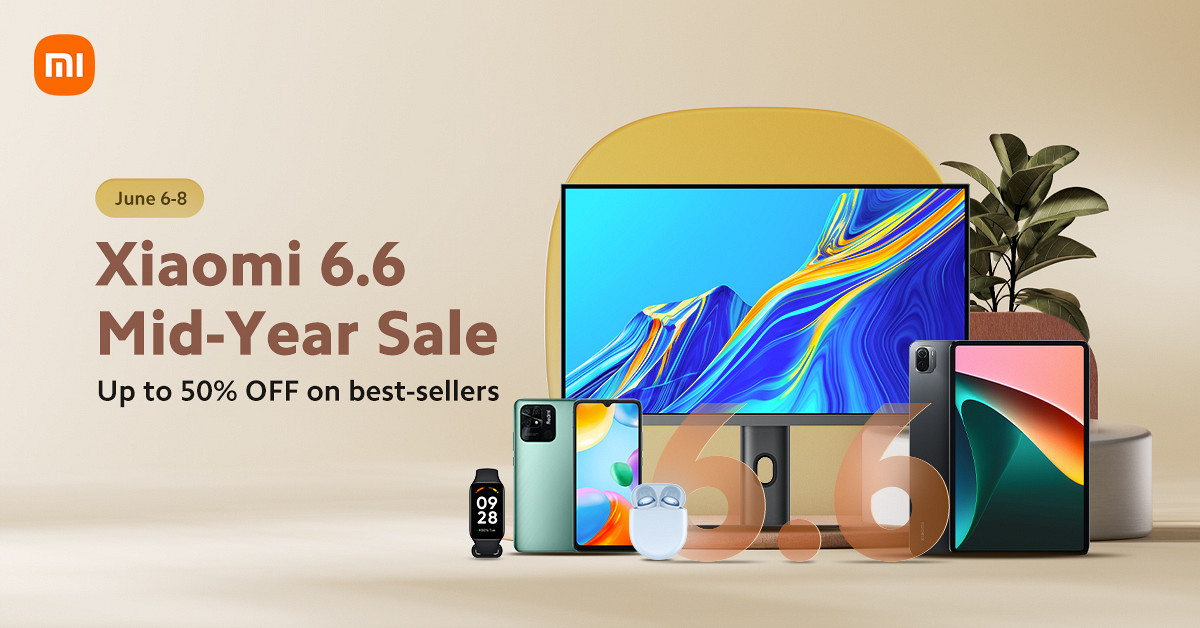 Affordable Smartphones for Every Need
Xiaomi's 6.6 Mega Sale brings forth a range of affordable and reliable smartphones, catering to diverse requirements. Students and professionals seeking a budget-friendly option will find great value in the upcoming 6.6 promo. One notable highlight is the Redmi A1, exclusively available on Shopee. Priced at Php3,299 (down from Php3,799), this entry-level smartphone is perfect for online classes, meetings, and everyday internet browsing.
For side-hustlers and multitaskers, the Redmi 12C is a top choice. It comes in two variants: 4GB+64GB (Php5,999 from Php6,499) and 6GB+128GB (Php6,499 from Php7,499). With spacious storage, fast performance, and a large screen display, the Redmi 12C caters to all their needs, making it an ideal device for juggling multiple tasks seamlessly.
Discounted AIoT Products for a Connected Lifestyle
The 6.6 Mega Sale also features enticing discounts on Xiaomi's AIoT product lineup. Music enthusiasts can indulge in the Redmi Buds 3 Pro (Php2,899 from Php1,199) and the Xiaomi Buds 3T Pro (Php6,999 from Php3,999) for a superior audio experience. Health-conscious individuals can track their fitness progress with the Mi Smart Band 7 (Php2,499 from Php1,999) and the Xiaomi Watch S1 Active AP (Php8,999 from Php5,999).
Furthermore, Xiaomi offers an extensive range of AIoT products that will be available at discounted prices during the 6.6 sale. To explore the full lineup, visit Xiaomi's official store on Shopee.
Don't miss out on Xiaomi 6.6 Mega Sale!
Mark your calendars and don't miss out on the Xiaomi 6.6 Mega Sale promo. Happening from June 6 to 8, customers can enjoy these exclusive discounts by visiting Xiaomi's Shopee store. Whether you're looking for a new smartphone or AIoT devices, this is your chance to buy and enhance your tech collection.
So, are you getting one? Make sure to mark your calendars for June 6 to 8. Visit Xiaomi's official Facebook page and website for more information.