The back-to-school season is in full swing, and Xiaomi is ready to transform your tech arsenal with its Back-to-School deals. Available until August 31, 2023, at Authorized Xiaomi Stores and Kiosks, these deals are designed to cater to students, professionals, and tech enthusiasts alike.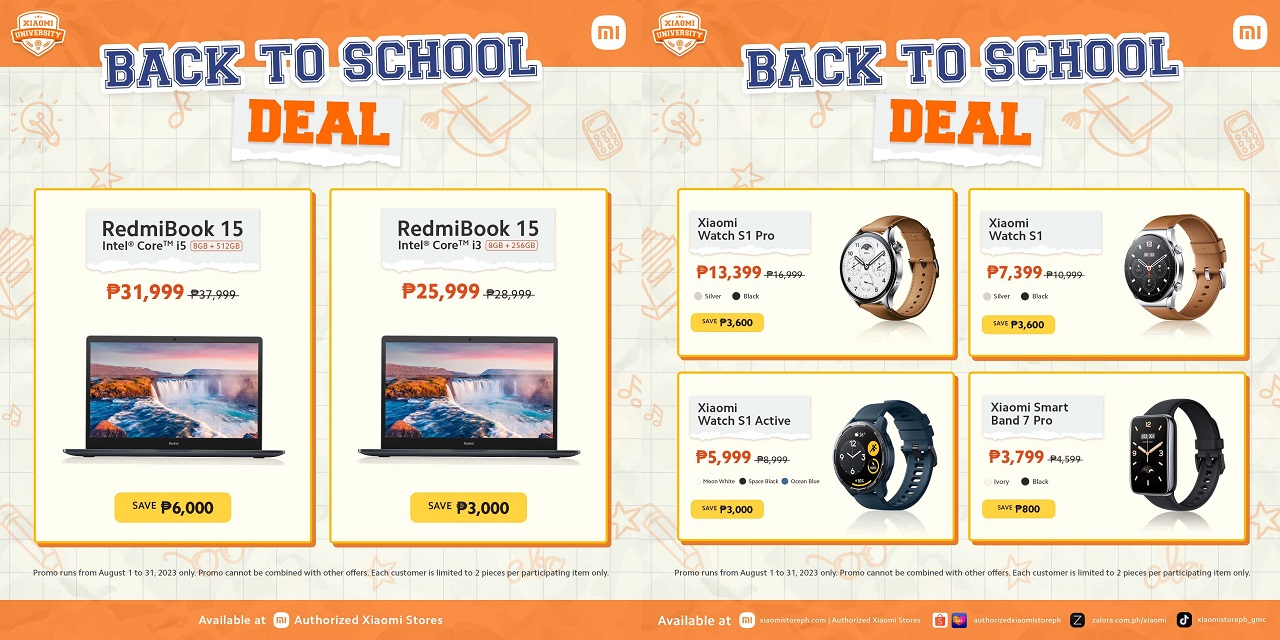 RedmiBook 15
Introducing the ultimate study companion, the RedmiBook 15. Engineered to supercharge your productivity, this lightweight powerhouse is a perfect match for both students and professionals. With an array of impressive features, including a robust processor, immersive display, and generous storage, the RedmiBook 15 ensures seamless navigation through assignments, research tasks, and entertainment endeavors.
Desktop Accessories
Elevate your study space into a hub of productivity with Xiaomi's array of desktop accessories. From innovative light bars to ergonomic keyboards, mice, and top-notch monitors, these accessories are meticulously crafted to enhance your comfort and productivity during extended work sessions. Forge an environment that fuels creativity and sharpens your focus during those intense study hours.
Smart Watches
Stay on top of your academic and professional commitments effortlessly by adorning your wrist with Xiaomi's range of smartwatches. Beyond just keeping time, these intelligent timepieces assist in health monitoring, notifications management, and even music control. With diverse designs and versatile features, Xiaomi smartwatches cater to diverse styles and daily routines.
Smart Home Essentials
Immerse yourself in the futuristic world of smart living with Xiaomi's ingenious smart home items. By a simple tap on your smartphone, you can command your lighting, monitor security cameras, and more. Curate an environment of convenience and connectivity that seamlessly aligns with your lifestyle, enhancing your daily routines and elevating your living standards.
These exclusive Back-to-School deals are available until August 31.
Visit your nearest Authorized Xiaomi Store or Kiosk to take advantage of these deals. Discover the store nearest to you by visiting this link.