Xiaomi is set to delight its fans in the Philippines by opening new Exclusive Xiaomi Service Centers.
With an aim to enhance its after-sales service, Xiaomi is expanding its presence with centers in Dagupan, Pampanga, Quezon City, and Lipa City. Alongside the convenience of these service centers, Xiaomi enthusiasts can win exciting raffle prizes during their visits.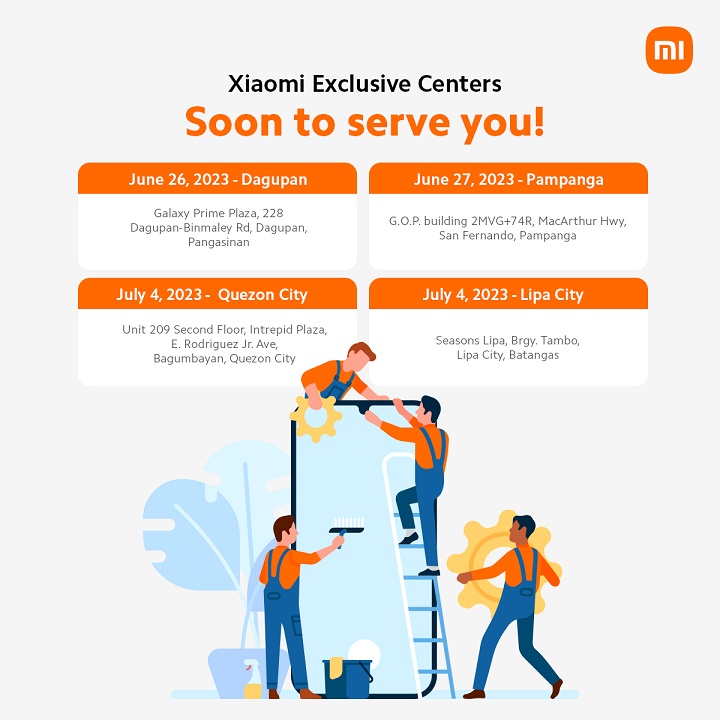 The centers will commence operations on the following dates:
Dagupan
Address: Galaxy Prime Plaza, 228 Dagupan – Binmaley Rd, Dagupan, Pangasinan
Soft Opening: June 26, 2023 (1PM)
Opening Date: July 10, 2023
Pampanga
Address: GOP building 2MVG+74R, MacArthur Hwy, San Fernando, Pampanga
Soft Opening: June 27, 2023 (1PM)
Opening Date: July 11, 2023
Quezon City
Address: Unit 209 Second Floor, Intrepid Plaza Bldg., No. 188 E. Rodriguez Avenue, Quezon City.
Soft Opening: July 4, 2023 (1PM)
Opening Date: July 10, 2023
Batangas
Address: Seasons Lipa, Bray. Tambo, Lipa City, Batangas
Soft Opening: July 4, 2023 (1PM)
Opening Date: July 10, 2023
Enhanced After-Sales Experience
Last year, Xiaomi made a commitment to strengthen its after-sales service in the Philippines, and these new Exclusive Service Centers are a testament to that pledge. Xiaomi users will now have access to enhanced customer support and a more seamless experience when it comes to device maintenance and repairs. With the expansion of these service centers, Xiaomi aims to cater to the growing demands of its loyal customer base.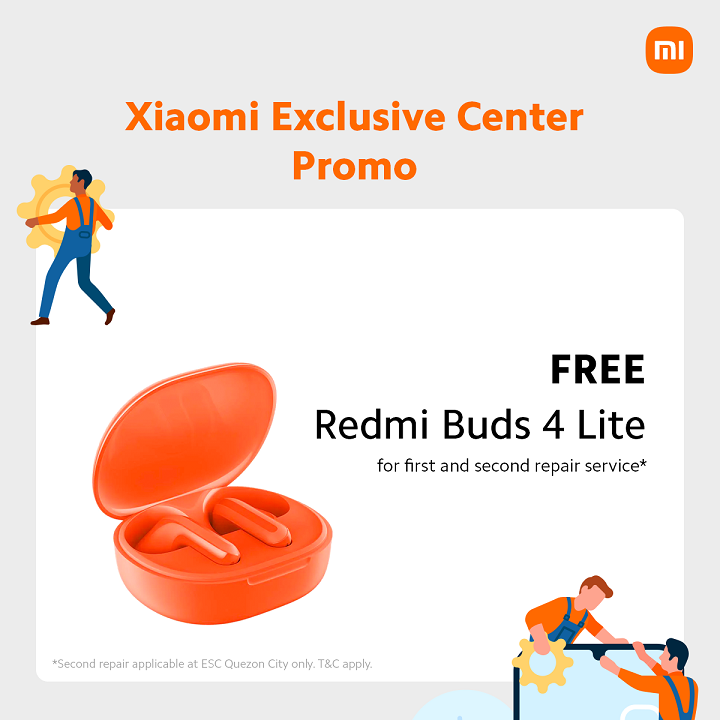 Exciting Raffle Prizes
To celebrate the opening of the new Exclusive Service Centers, Xiaomi is offering a chance for customers to win amazing raffle prizes. Visitors to these centers will have the opportunity to participate in special raffle draws, adding an extra layer of excitement to their service center experience.
Stay updated with Xiaomi's official social media pages, including TikTok shop @XiaomiPhilippines, Facebook, Instagram, and Twitter, for more information on the raffle prizes and further announcements.