Meta has opened their waitlist for its authentication service, Meta Verified, in the Philippines. This subscription-based feature permits users to validate their Facebook and Instagram accounts. It costs PHP599/month.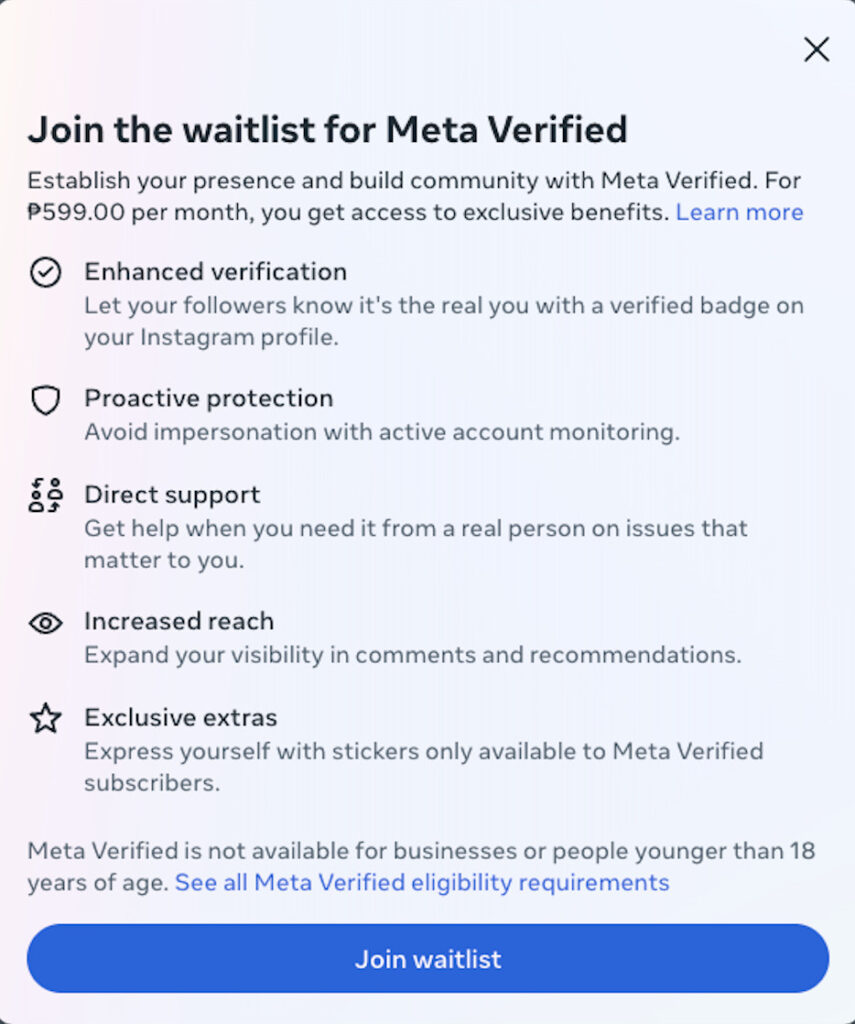 Meta Verified is more than a proof of authenticity as it confers a blue verification emblem on subscribers' profile or page, but this service also safeguards subscribers from fraudulent impersonation by preemptively curbing the creation of bogus accounts, offering an additional layer of security and privacy.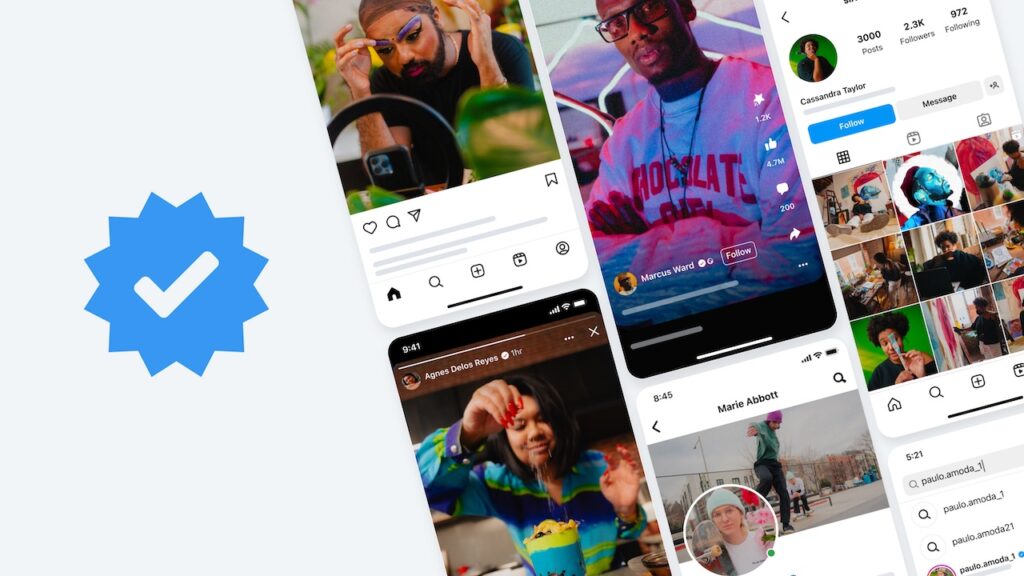 Meta Verified members receive direct customer support access – a boon when troubleshooting issues. Enrollment requires users to be at least 18, possess a legitimate government ID, and activate two-factor authentication. A selfie video matching their profile picture must also be supplied to Meta.
You can also have a direct support, proactive protection, Direct Support, Increased reach and some exclusive extras when you subscribe to Meta Verified.
However, enrolling in Meta Verified isn't easy as you need to have a proof of valid government ID and also to record a selfie video similar to KYC process on Fintech apps that we have in the Philippines.
Upon successful registration, users will find a blue verification symbol adorning their Facebook and Instagram profiles, marking their initiation into the trusted circle of Meta Verified subscribers.