Maya announced a safer and more personal way to send and receive money. With the announcement, Maya revealed that users can now use their @username—another first for digital finance in the Philippines.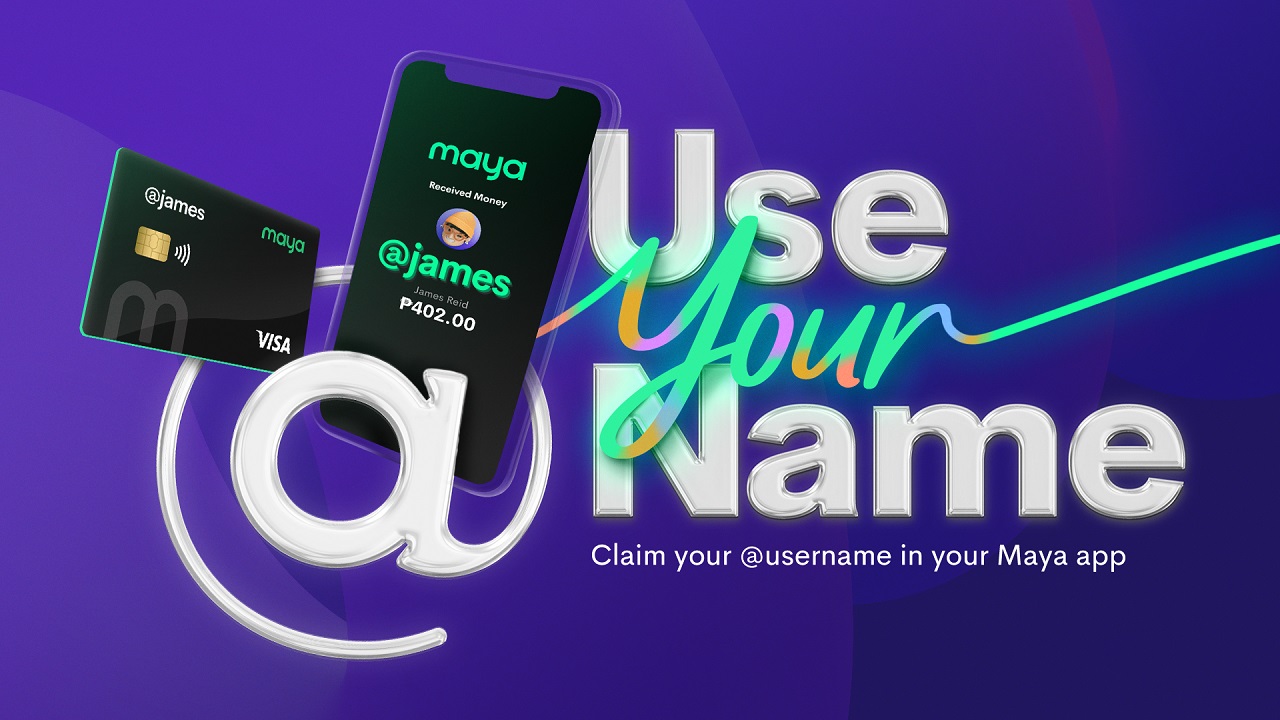 With Maya's username feature, users can keep their data private, such as their account name and mobile number. This feature is available for upgraded Maya app users, ensuring a secure experience for the Maya community.
In addition, Maya has also partnered with Giphy to make your send money transaction even cooler. With the partnership, users can throw some GIF action in there.
Setting up your Maya @username is easy. You simply need to:
Tap the "Profile" icon on the upper-left corner and tap "Get Started."
Key in your preferred @username and hit "Confirm."
Finish off by keying in the One Time Password (OTP) sent via SMS.
Meanwhile, you can follow these steps to send money using @username:
Tap "Send Money" on the Maya app
Key in the recipient's @username, input the amount to send, and tap "Continue."
Review the "Send Money" transaction details and tap "Send."
4Wait for Maya's confirmation via SMS.
Want to have your Maya @username? Register to Maya now and get a joining bonus of Php20 plus an additional Php40 when you upgrade and do your first transaction until November 30, 2022.