Samsung has recently launched the Samsung Fl!p, their newest products that are aimed at commercial, enterprise, and academics. The Samsung Fl!p helps businesses and companies on having a more interactive and digital workplace as this one can replace your whiteboard in meeting rooms or classrooms.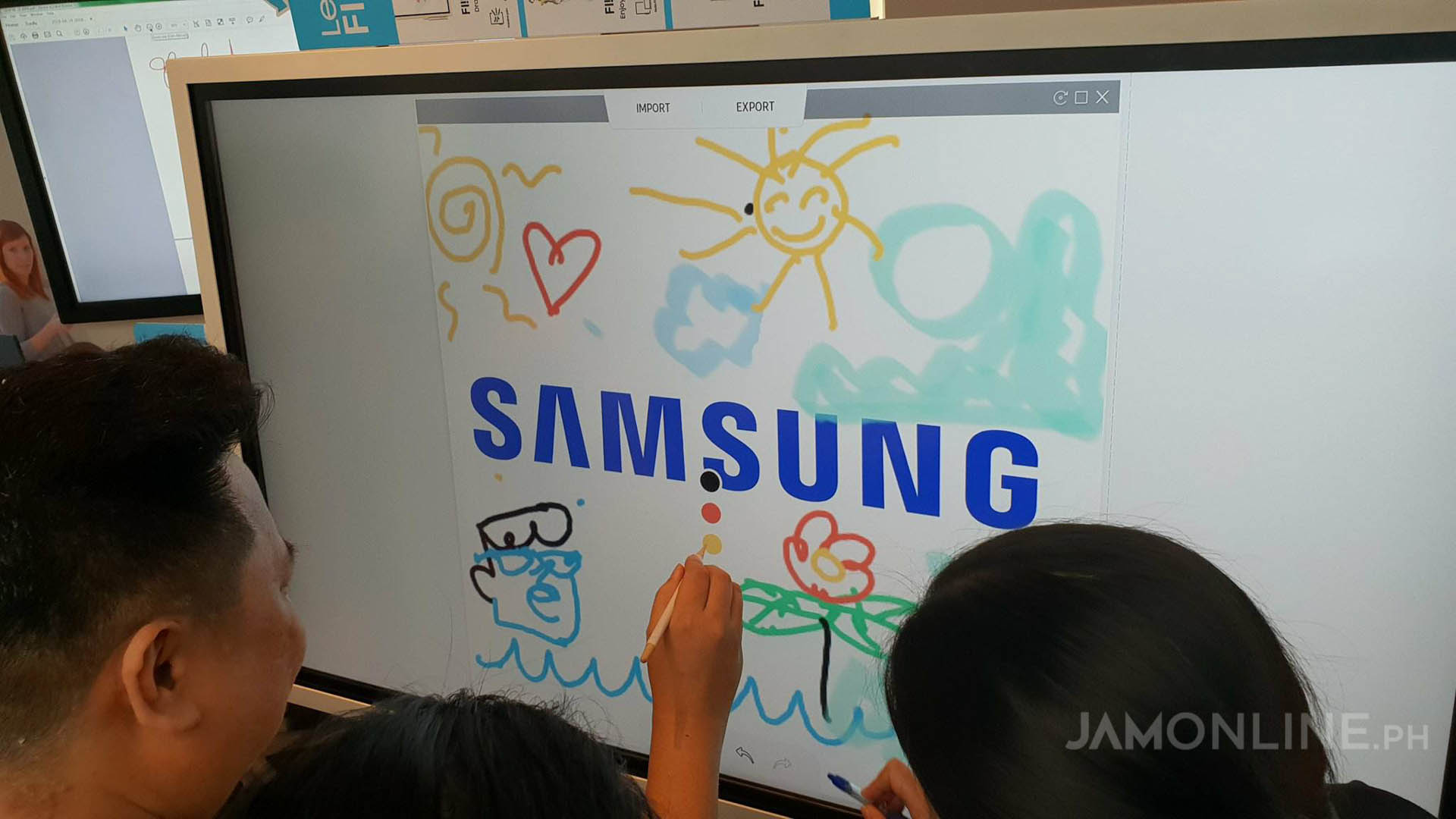 The Samsung Fl!p has an Ultra High Definition display which is why the display looks so good and it's also interactive because it has a touchscreen and it has support for wooden pens so writing on the board itself feels more natural. Not only that, it also supports multi-input so not only one person can write on the board simultaneously.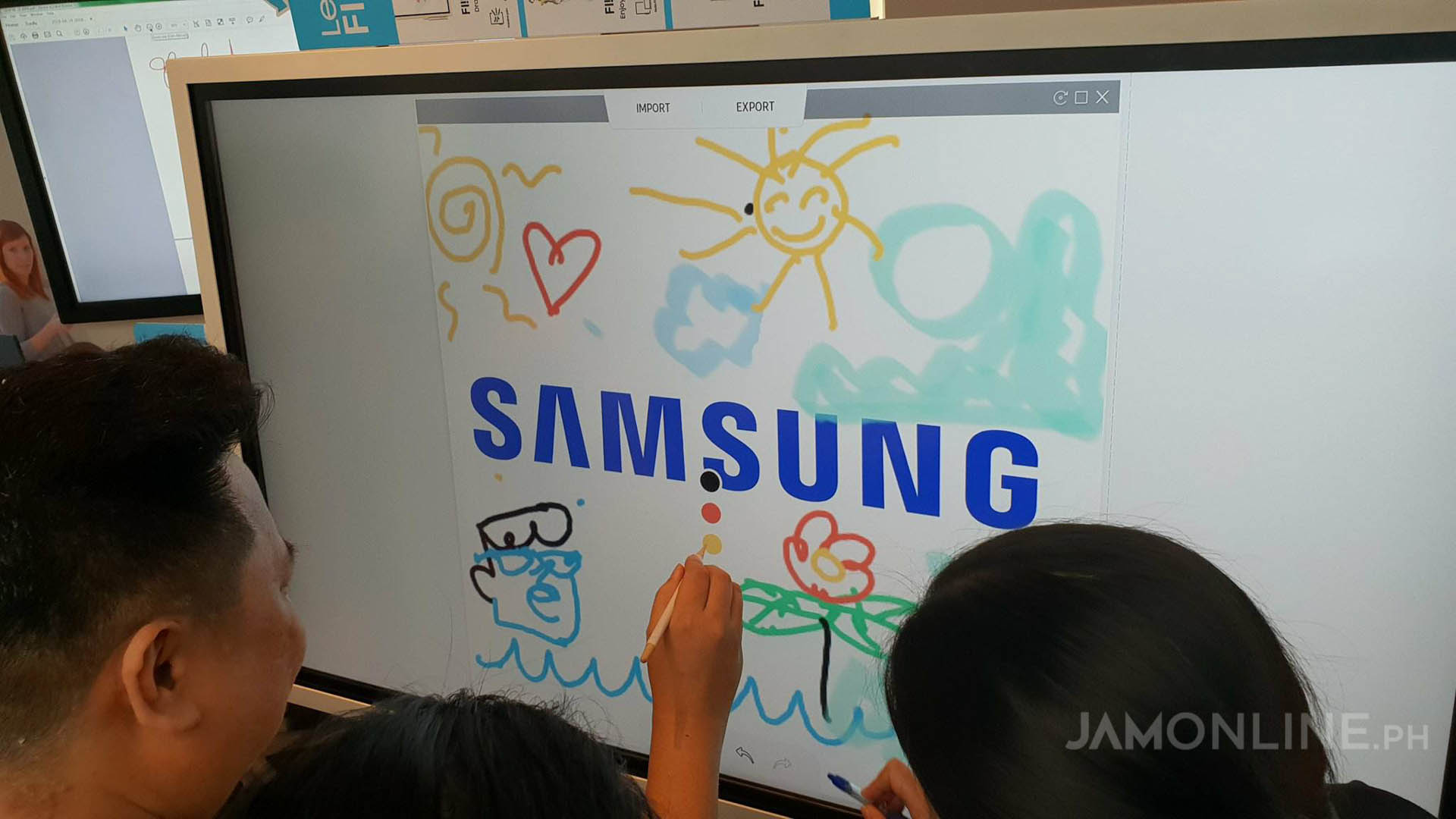 This one is perfect for meetings because this one comes with a wheel-based stand so you can bring the Samsung Fl!p to other meeting rooms oh and yes, you can even rotate the display and it will automatically bring you to portrait or landscape orientations. This is the best use when you're doing reporting or drawing some stuff for your meeting.
You can use the wooden pen to write on the display but not only that, you can also use the other tip of the wooden pen as a marker for the Samsung Fl!p. Oh and the eraser? Just use your hands and wipe of the writings on the Fl!p.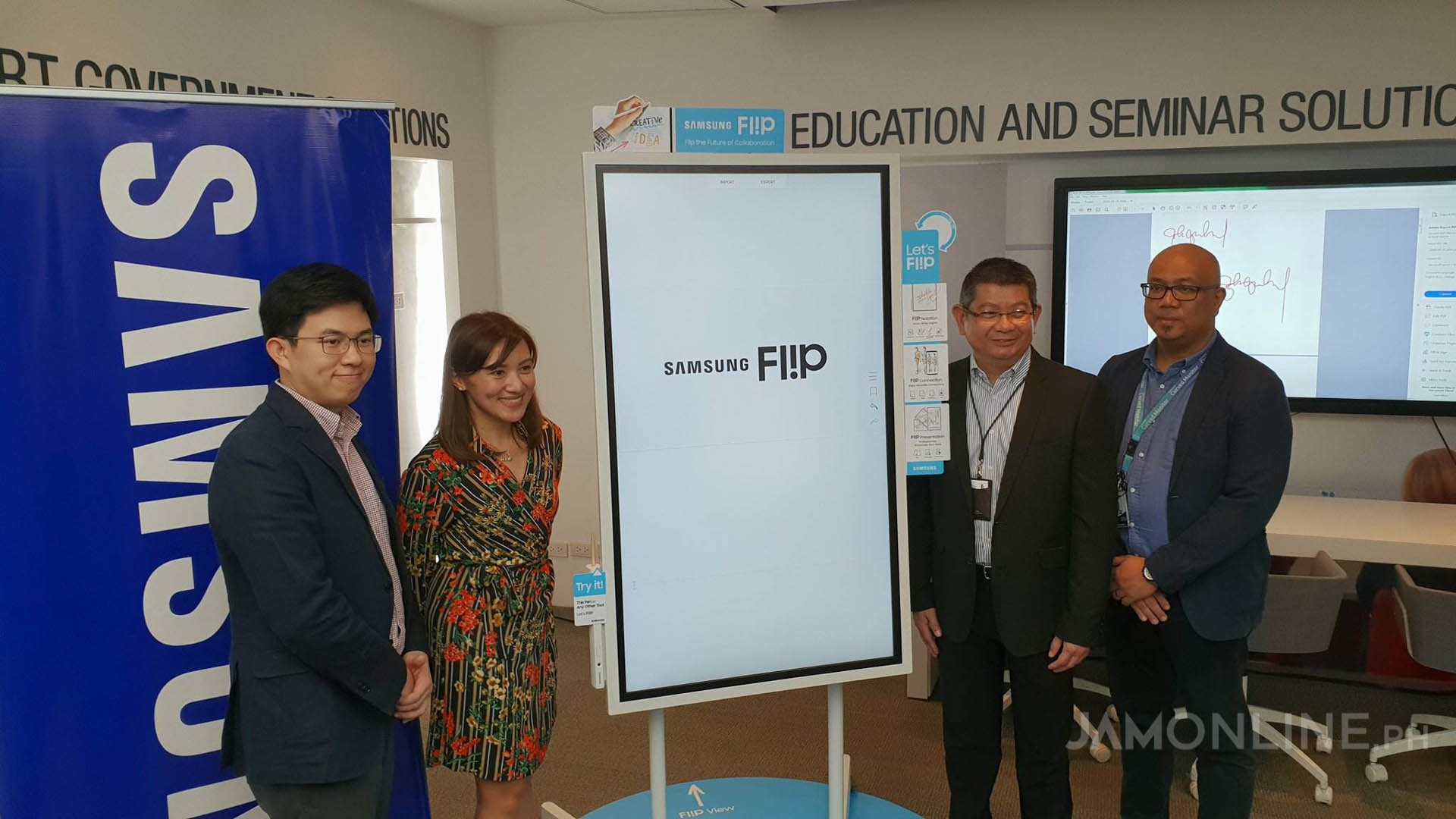 For presentations, you can also connect your laptops to the Samsung Fl!p wirelessly. Not only that, you can also connect your smartphone and tablet and even control your Samsung device on the Samsung Fl!p by using the touchscreen function. Actually, we tried playing PUBG Mobile on the Samsung Fl!p that is connected to my Samsung Galaxy S9 and I was actually surprised that the Samsung Fl!p is responsive and has an only short delay.
The Samsung Fl!p isn't really for the consumers but if you're working for a company and you're looking for the best productivity tool at meeting rooms or classrooms, this one will retail for Php173,980 that includes the stand.