HUAWEI has recently launched their two newest tablets in the market – the MatePad 11.5 and the MatePad Air. While both tablets might look identical and some of the accessories work perfect on both, the MatePad Air packs a better hardware inside. Check out our first impressions of the tablet here
Hardware
The first thing that you'll notice about the tablet ist hat it comes with a thin and sleek profile at 6.4mm and it's also pretty light at 508g. The tablet also comes with a shimmering graphite black color that is really eye-catching but I've been using the Smart Magnetic Keyboard all the time so I barely see it.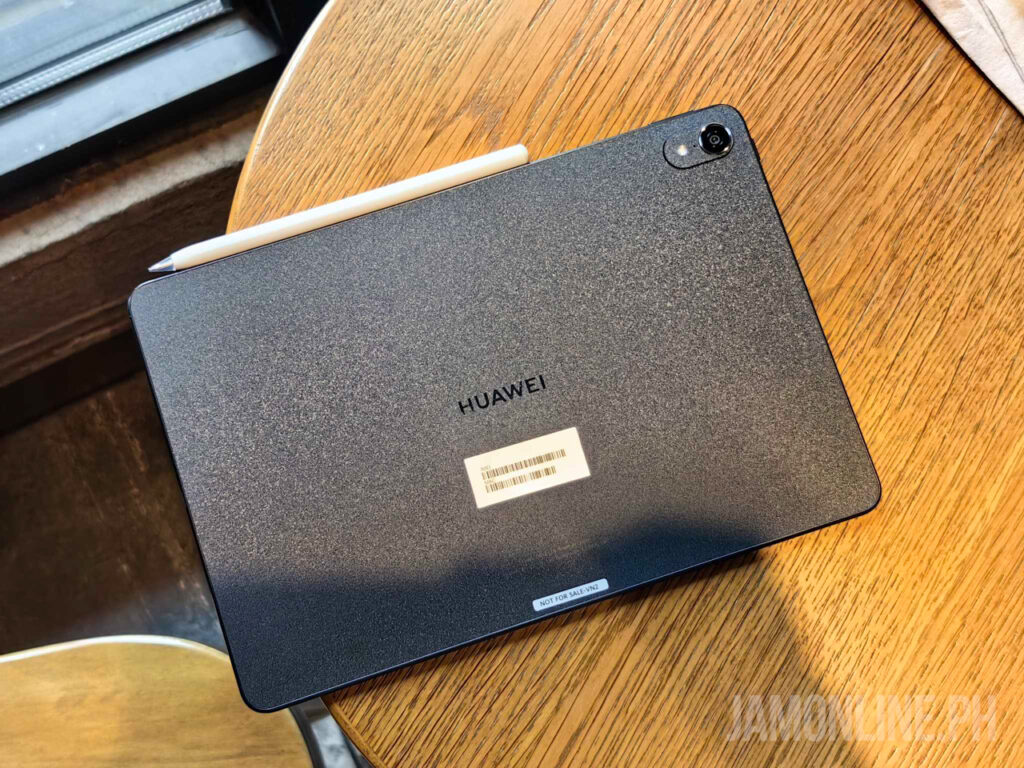 As for the ports, it comes with a single USB-C below and it does support a faster 40W charging which isn't the fastest that we've seen on a tablet but I'm definitely satisfied with its speed. While below the tablet is where we can find the POGO ports for the keyboard but unlike the MatePad 11.5, this one supports wireless charging for the M-Pencil that can be magnetically attached at the top of the tablet.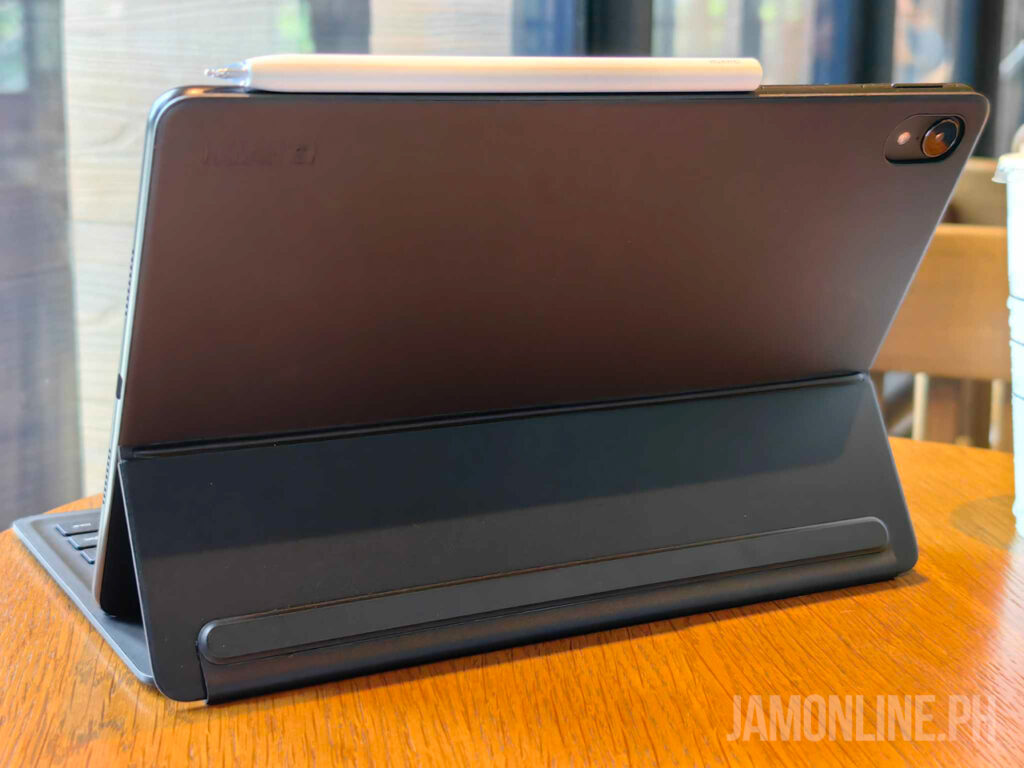 For the camera of the notebook, it comes with 13MP rear camera and then there's the 8MP selfie camera which will be more useful for video calls. The quality is average but there's a feature called FollowCam in where the selfie camera follows you even if you move similar to CenterStage on the iPad.
Display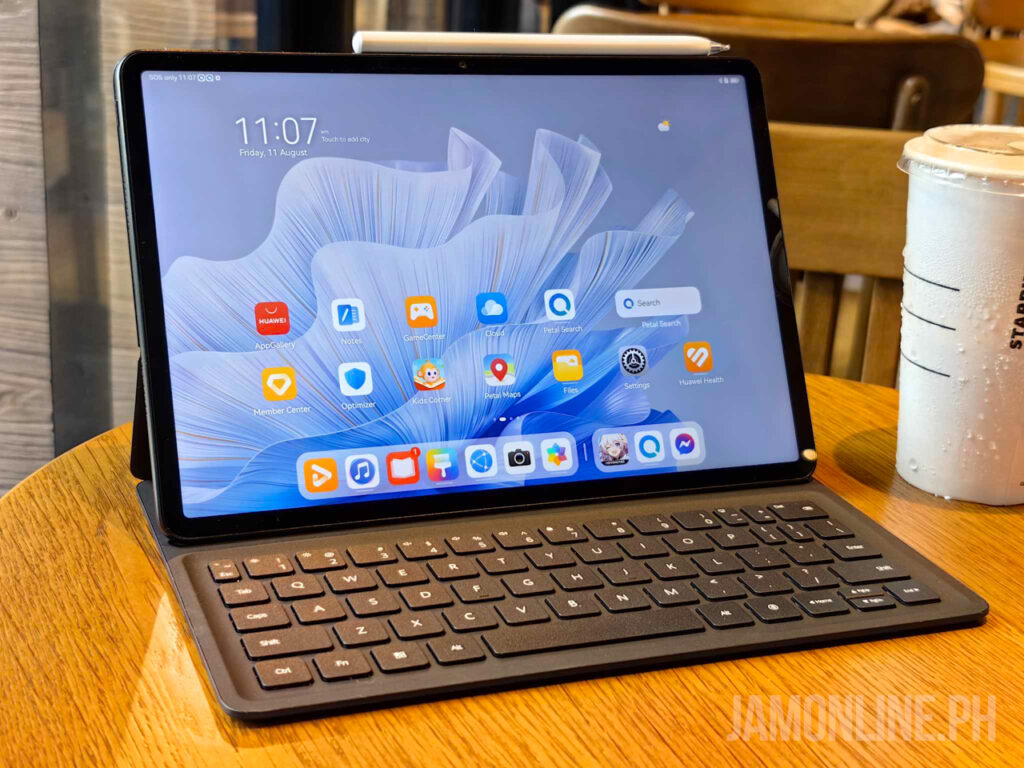 The display is one of the highlights of this tablet. The MatePad Air comes with a 11.5" display with a resolution of 2800×1840 which is why it's crisper and then there's the IPS panel with 144Hz refresh rate this is why navigating on the tablet is smoother than most tablets and smartphones out there.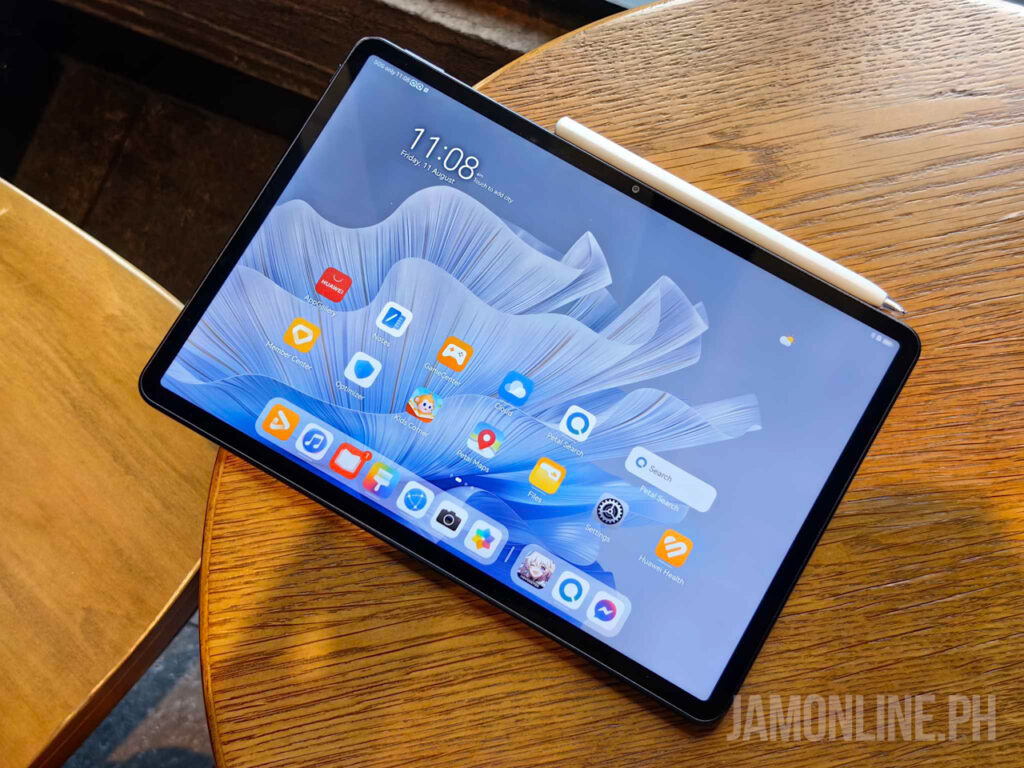 Having a high refresh rate on a tablet like this one is essential for those people who loves to draw on their tablets as using the M-Pencil on the MatePad Air feels more natural and more responsive because of high refresh rate and 2.8K resolution. It's also usable outside as well so whether I'm working outside or just watching videos, it wasn't really a problem for me.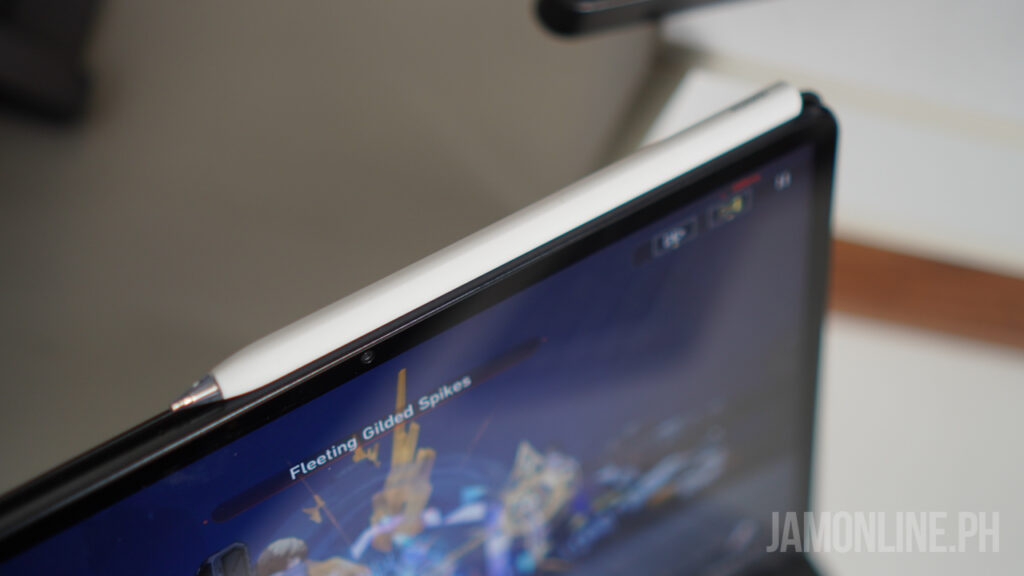 Software and performance
As for the software, this one is running on HarmonyOS 3.1.0 and it does feel similar to EMUI but of course, you could still install your favorite .apk files or games on the tablet without problems directly from AppGallery. Of course, I've installed Google apps on this one including Docs and Sheets via GBox while for some other newer games, I've used Petal Search to download and update these games. Honestly, It wasn't really an issue for me anymore regarding apps and games on the tablet.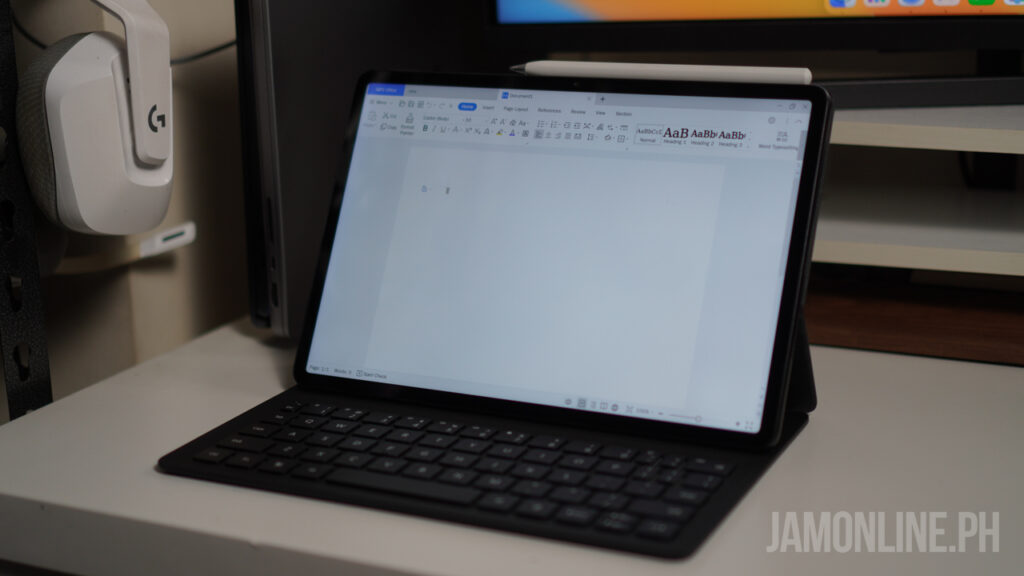 But the best part about this tablet is the PC-level WPS office that is dedicated for the HUAWEI MatePad Air. This means that you can enjoy interactions, functions and UI of a desktop on this thin and sleek tablet. And since it comes with a 3:2 aspect ratio and support for magnetic keyboard and M-Pencil, this one is great for office productivity as well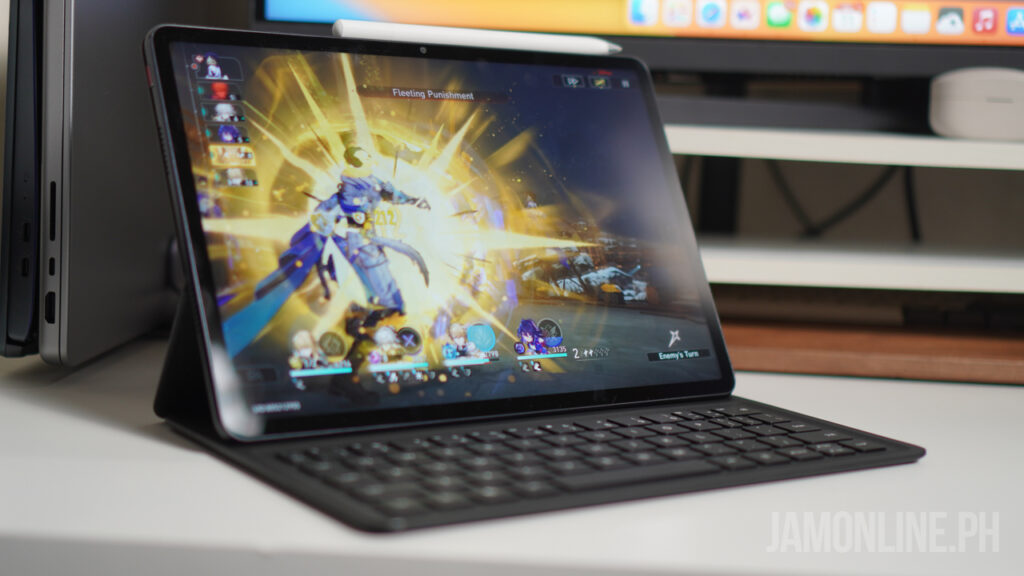 The HUAWEI MatePad Air is pretty powerful as well as it comes with a Qualcomm Snapdragon 888 processor inside and this one also comes with LTE so you can put in a SIM card on this one and just connect to the internet anytime anywhere. And as for the performance, we did love the chipset on this one because despite being more than a year old already, the Snapdragon 888 chipset of the MatePad Air is still capable of the latest games including Honkai: Star Rail without problems and even at 60 fps.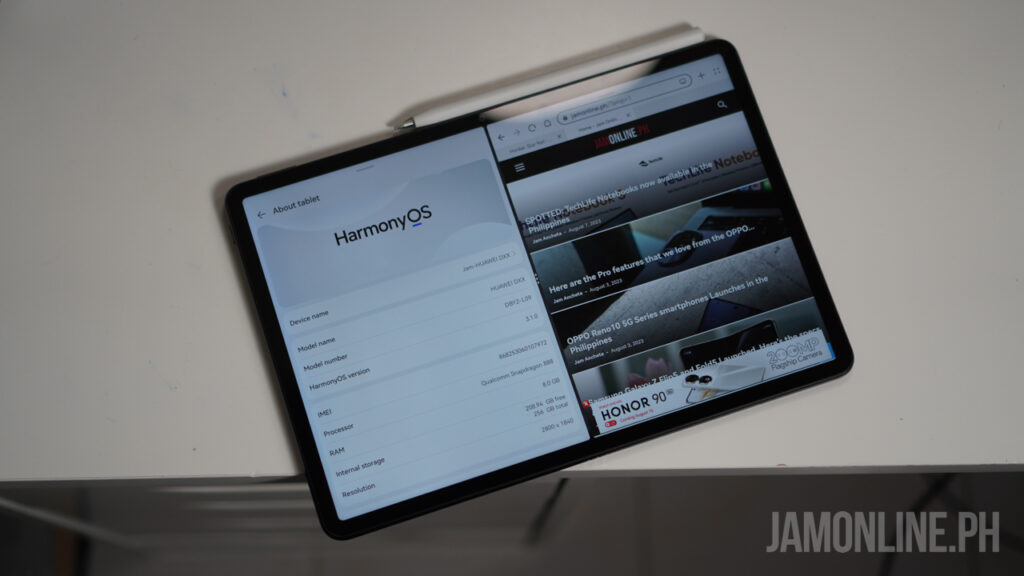 Overall, the HUAWEI MatePad Air packs a flagship-level hardware that is aimed at those people who are into productivity on the go thanks to its PC-Level WPS Office and of course, you could do a more gaming on this one thanks to its Qualcomm Snapdragon 888 processor inside along with LTE.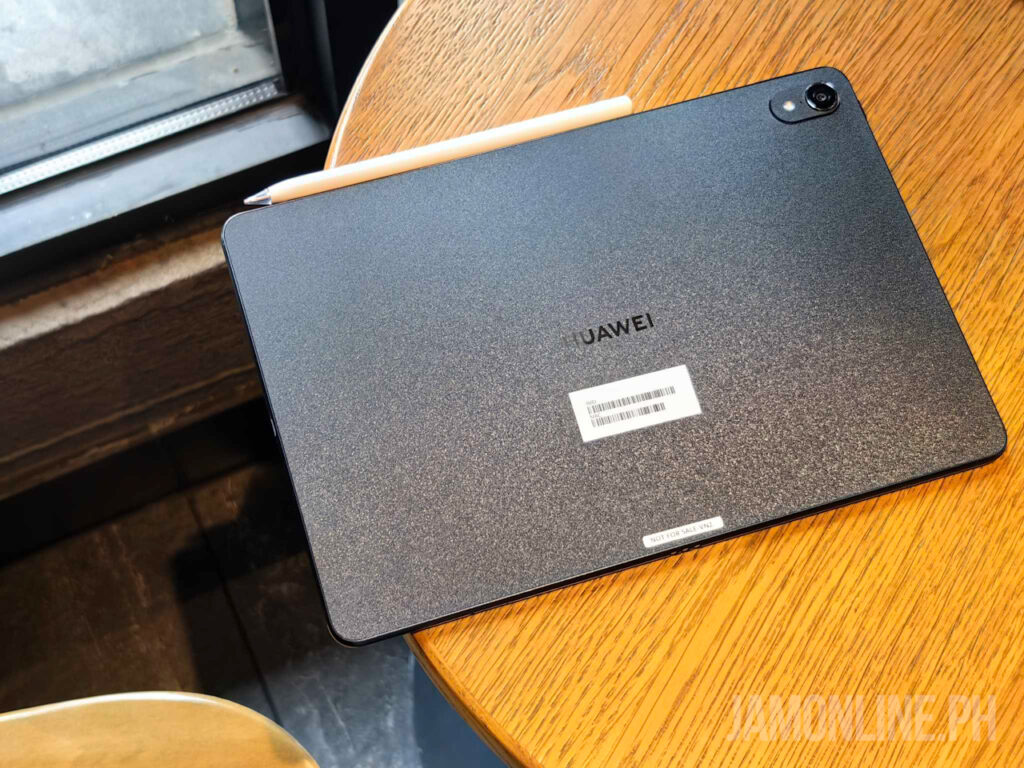 So if you're in the market for a brand new tablet that you can use for work or productivity then you might want to take a look at the HUAWEI MatePad Air which is more powerful and has better hardware than the MatePad 11.5.