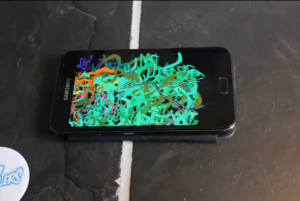 Samsung Galaxy Note on the video
I admit, I'm a fan of stop motion videos and I know there are a lot of stop motion ads but this one. uhm. I don't know if it is just me or the ad is just too awesome. Just a short recap folks, The Samsung Galaxy note features a monstrous 5.3″ Super AMOLED HD display that supports the S-Pen which is basically a stylus, a 8 megapixel camera and a dual core processor. The Samsung Galaxy Note lies between the phone and tablet category so some people called it as a tabphone or phoneblet but I prefer to call it as tabphone. Anyway, the video features the Samsung Galaxy Note but some of Sammy's devices made a cameo too on the video. It took them 4000 pictures just to create the video. Here's the video after the break!

The music played was Rabbit Heart (Raise It Up) by Florence & The Machine.
---
Enter your email address:
Delivered by FeedBurner
---