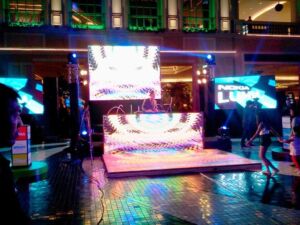 Nokia Lumia Launch at Republiq
Last April 19, SMART and Nokia Philippines launched the Nokia Lumia 710 (Pronounced as "No-kya Loom-ya") at Republiq in Resorts World Manila. There were a lot of celebrities including Rhian Ramos and KC Montero who hosted the event oh and DJ Erick Morillo was there too! Aside from the 710, I also got a chance to get a hands-on of the Nokia Lumia 610 and the Nokia Lumia 900. FYI, SMART will be the exclusive carrier who will carry the Nokia Lumia 710 and the Lumia 900 in the Philippines.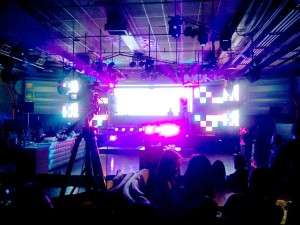 That night, Republiq was filled by media and celebrities (Yes, I'm one of the celebrities there! haha Just kidding). Anyway, Like what I've told you earlier the Nokia Lumia 710 & Lumia 900 was demoed at the venue and Ms. Nikka Abes, the Corporate Communications Manager of Nokia Philippines also showed us the Lumia 610 which is the most affordable Windows phone that will be available at the end of April. Unfortunately, my good ol point and shoot camera just gave up the day before the launching. Since I got a chance to get a hands-on of the new lumia phones, I'll share with you some of my first impressions.
An entry level Windows phone but the phone looks good for an entry level
Even though the phone has 256mb RAM and 800 mhz processor. It is still fast. Comparable to the 1st gen Windows Phone smartphones
The camera can do HD videos! Yey!
Very affordable. Coming out of the Philippines at the end of April
The Nokia Lumia 900 looks like a giant Nokia Lumia 800 minus the curved glass
The quality of the camera is almost the same with the Lumia 800 but this one has a front facing camera
The white Nokia Lumia 900 is glossy. Relentless eyecandy
It's big like the Samsung Galaxy S II (Obviously)
Nokia Lumia 800
The Nokia Lumia 800 is exclusive to Globe. But oh!, we have a review of the Nokia Lumia 800
here
.
Nokia Lumia 710
Well, I'll post a review of this phone very soon! So watch out for it. The Nokia Lumia 710 is available at Smart at an amortized and discounted price of only P450 a month for 2 years. under the Special Edition Data Plan 1000.
Well, there you go folks! Sorry if I didn't have enough pictures to satisfy your Lumia hunger but I'll try my best to review all the Lumia phones soon :).
---
Enter your email address:
Delivered by FeedBurner
---