Microsoft is on a roll with numerous product announcements starting from the Surface Laptop 3 that comes in 13.5″ and 15″ variants, Surface Pro X and Surface Duo. Surface Pro 7 is the next big thing from Microsoft following the success to the most popular 2-in-1 last 2018, the Surface Pro 6.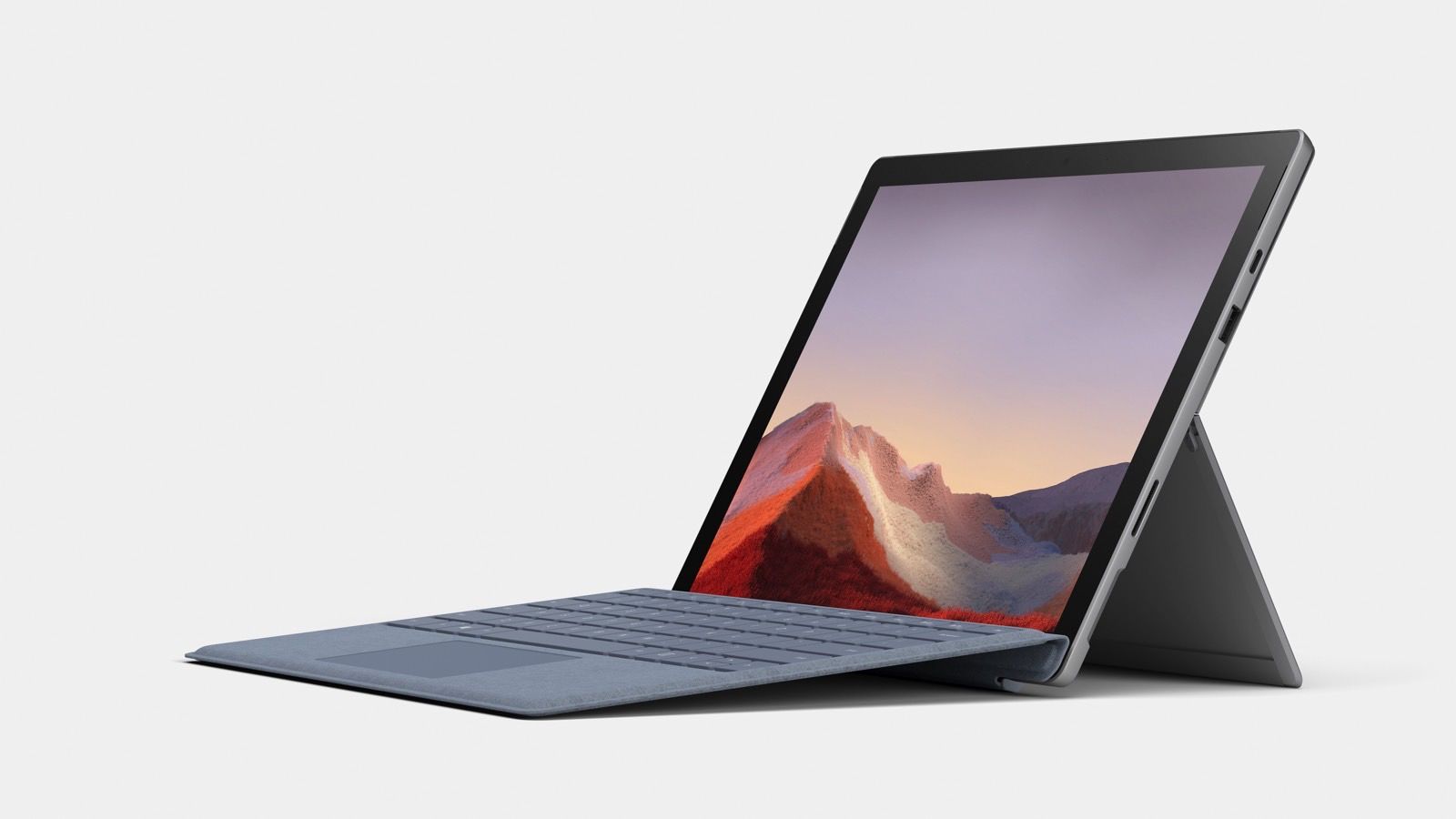 Specifications
SURFACE PRO 7
Processor
Intel Core i3 (1.2 GHz)
Intel Core i5 (1.1 GHz)
Intel Core i7 (1.3 GHz)
Memory
4 / 8 / 16 GB
Display
12.3-inch PixelSense
Resolution
2,736 x 1,824 (267 ppi)
Graphics
Intel UHD Graphics
Intel Iris Plus Graphics
Storage
128 / 256 / 512 GB / 1 TB
Ports
USB 3.0, USB-C, Mini DisplayPort, Surface Connect, microSDXC
Wireless
802.11ax, Bluetooth 5.0
Dimensions
11.5 x 7.9 x 0.33 (29.2 x 20.1 x 0.85 cm)
Weight
1.70 pounds (775 g)
1.73 pounds (790 g)
OS
Windows 10
Battery
Up to 10.5 hours
Price
starts at $749
One of the core highlights of Surface Pro 7 is the USB-C port that opens up charging, external displays, and even more bandwidth. The Surface Pro 7 is also more affordable thanks to the base model packing an Intel Core i3 at $749 compared to the Surface Pro 6's base model at $899.
This year, Microsoft focused more on the Surface Pro 7's Pen aside from its specs. About two-thirds of the Surface Pro 7's keynote highlighted the Surface Pen's integration with Windows apps such as Edge, Word, and Excel.  The Surface Pen lets you take notes and snippets when using edge and can easily be exported to Microsoft Word. Using Word, the pen lets you add drawn comments and provides in-line editing. As for Excel, the Pen can now be used to edit letters or words in a cell just without having to select the cell first to enter editing.
Pricing and Availability
The full spec and price list of the Surface Pro 7 haven't been unveiled yet. We only know that it'll come in the variants listed above. It is still unclear whether the Surface Pro 7 will use Comet Lake or Ice Lake CPUs from Intel. The base model has an i3 processor, 4GB Ram and 128GB SSD starts at $749 and will be available on October 22, 2019. Expect more details once Microsoft launches the Surface Pro 7's product page.