Get a chance to win a new Huawei smartwatch with the brand's Watch Me Run challenge.
The HUAWEI Watch Me Run challenge gives Android users a chance to bring home either a HUAWEI Watch GT 3 Pro or a HUAWEI Watch Fit 2.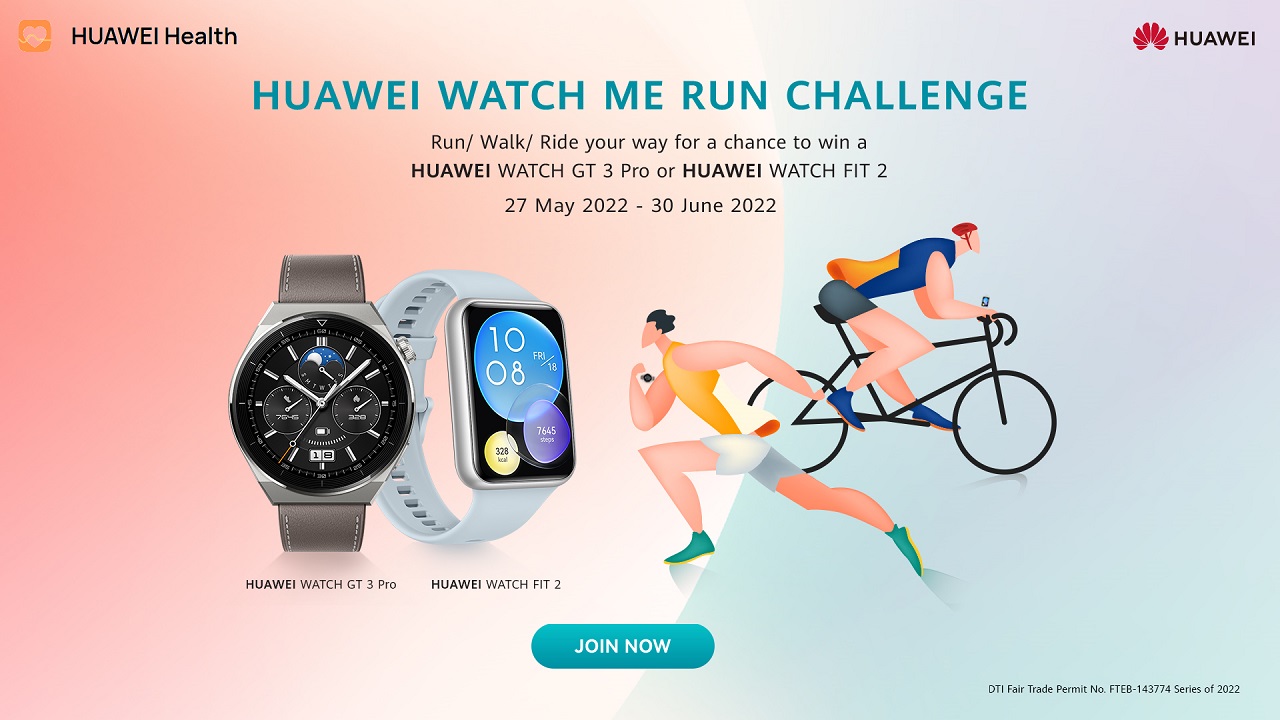 Here are the mechanics:
Finish a three-kilometer walk, run, or cycle using the HUAWEI Health App (available for Android users only)
Receive the e-medal award after finishing the fitness activity, and post it on Facebook or Instagram with the caption: Take on any challenge with the Huawei smartwatch that fits your lifestyle. Stay proactive, keep track of your daily health and activities. Join now the #HUAWEIWatchMeRun challenge!
Visit any HUAWEI Experience Store (HES) or head on to any of HES' social media pages, and show the e-medal and social media post to get an e-registration form.
Fill in the e-registration form, and submit.
There will be two winners for the HUAWEI WATCH GT 3 Pro and six winners for the HUAWEI WATCH FIT 2, to be drawn on June 10 and June 30.
Meanwhile, HUAWEI's Watch Me Run challenge is happening from May 27 to June 30.
So, who's joining? Let us know what you think in the comment section below!