Xiaomi has announced its unaudited consolidated results for the second quarter of 2023 (2023 Q2). The company's strategic focus on "dual emphasis on scale and profitability" has paid off, with remarkable growth in both profit and business metrics.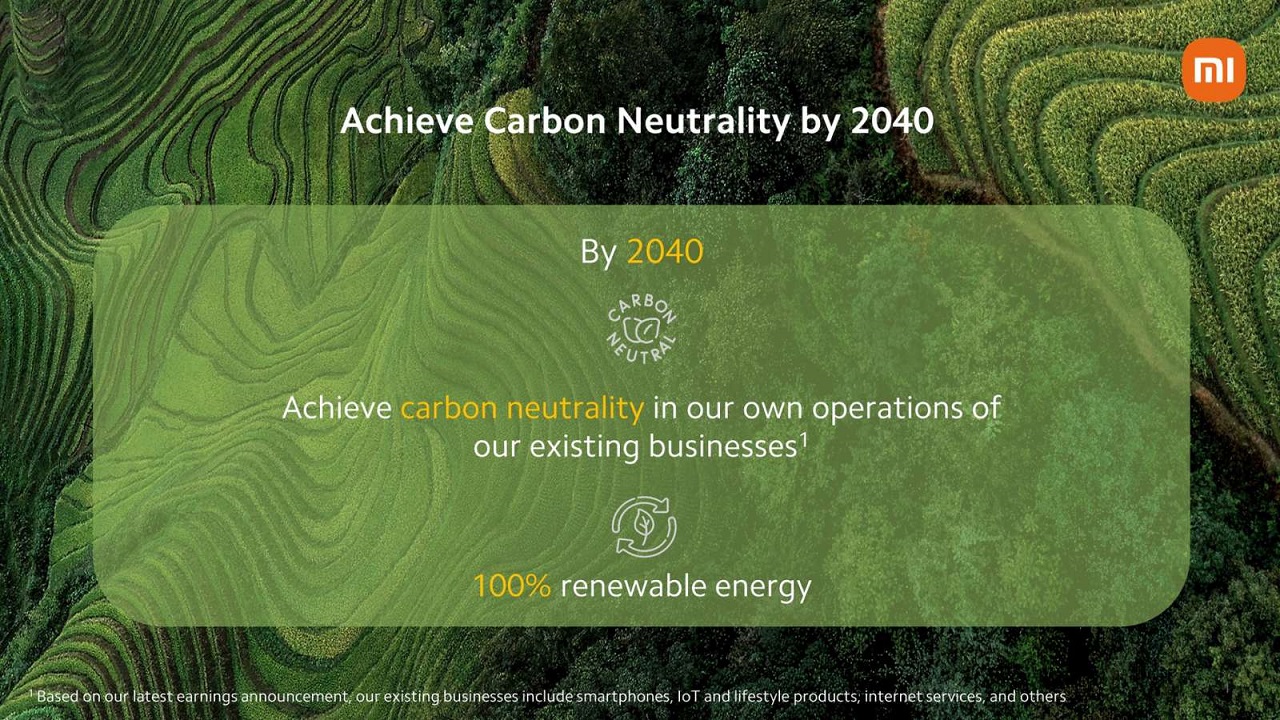 Robust Financial Performance
In Q2 2023, Xiaomi achieved a total revenue of RMB 67.4 billion, representing a significant quarter-on-quarter (QoQ) growth of 13.2%. The standout achievement was the adjusted net profit, which reached RMB 5.1 billion, marking an impressive year-on-year (YoY) growth of 147.0%. This performance exceeded market expectations and marked Xiaomi's highest quarterly profit since Q4 2021.
Steady Advancement in Key Strategies
Xiaomi's strategic focus on smartphone premiumization has resulted in notable success. The gross profit margin across all business segments, including smartphones, IoT, and lifestyle products, reached a record high of 21.0%. The company also improved internal efficiency, reduced costs, and optimized inventory management, showcasing its commitment to long-term and sustainable growth.
Smartphone Business Takes the Lead
Despite the global smartphone market's soft demand, Xiaomi has increased its global market share to 12.9%, with 32.9 million units shipped, according to Canalys. Xiaomi's smartphone revenue reached RMB 36.6 billion in Q2 2023, with a gross profit margin of 13.3%, setting a new record. The company ranked in the top three in 51 countries and regions globally and in the top five in 61 countries and regions.
Xiaomi's premium smartphone segment gained momentum, with the Xiaomi MIX Fold 3 achieving record-breaking sales in mainland China. The company's smartphones priced between RMB 4,000 and RMB 6,000 secured a market share of 12.7%, with an increase of 6.2 percentage points YoY. Additionally, Xiaomi's smartphones priced at or above RMB 3,000 achieved all-time high sales, with an ASP increase of over 24% YoY in mainland China.
IoT Segment and Interconnectivity
Xiaomi's IoT and lifestyle products revenue reached RMB 22.3 billion, with a gross profit margin of 17.6%, driven by increased demand and consumption incentives. The number of connected IoT devices on Xiaomi's AIoT platform reached 654.5 million, with 13.0 million users connecting five or more devices. The Mi Home App's monthly active users reached 82.9 million in June 2023, showcasing a 17.1% YoY increase.
Thriving Internet Ecosystem
Xiaomi's global internet user base continued to expand, with MAUs of MIUI reaching 606.0 million globally and 149.3 million in mainland China in June 2023. Internet services revenue reached RMB 7.4 billion, and the gross profit margin for internet services was 74.1%. Advertising revenue reached RMB 5.1 billion, with performance-based and brand advertising achieving new quarterly highs. Gaming revenue reached RMB 1.0 billion, experiencing YoY growth for the eighth consecutive quarter.
Strategic Investment in AI
Xiaomi has been at the forefront of AI development, expanding its AI team to over 3,000 professionals in various AI domains. The company unveiled its 6 billion-parameter self-developed large language model, which ranked first in the C-EVAL and CMMLU lists. Xiaomi plans to focus on "lightweight and local deployment" for its language models, emphasizing efficiency and effectiveness. The company is integrating large language models into its intelligent voice-based AI Assistant ("小愛同學") and has commenced invitation-based testing.
Continued R&D Investment
In Q2 2023, Xiaomi invested RMB 4.6 billion in research and development (R&D), reflecting a 21.0% YoY increase. Xiaomi anticipates its R&D investment will surpass RMB 100 billion between 2022 and 2026.
Xiaomi's exceptional Q2 2023 results underscore its commitment to innovation, premiumization, and sustainable growth across its diverse portfolio of products and services.