I love mechanical keyboards but most of them sport a gaming or an edgy design or a design that is so different from the classic keyboards. Am I alone? Probably not. And today, we will review the ASUS Sagaris GK1100 Mechanical keyboard. The one that I got has the blue switches which is, by the way, my favorite switches. So what do I think about it? Check out my review of the ASUS Sagaris GK1100 below.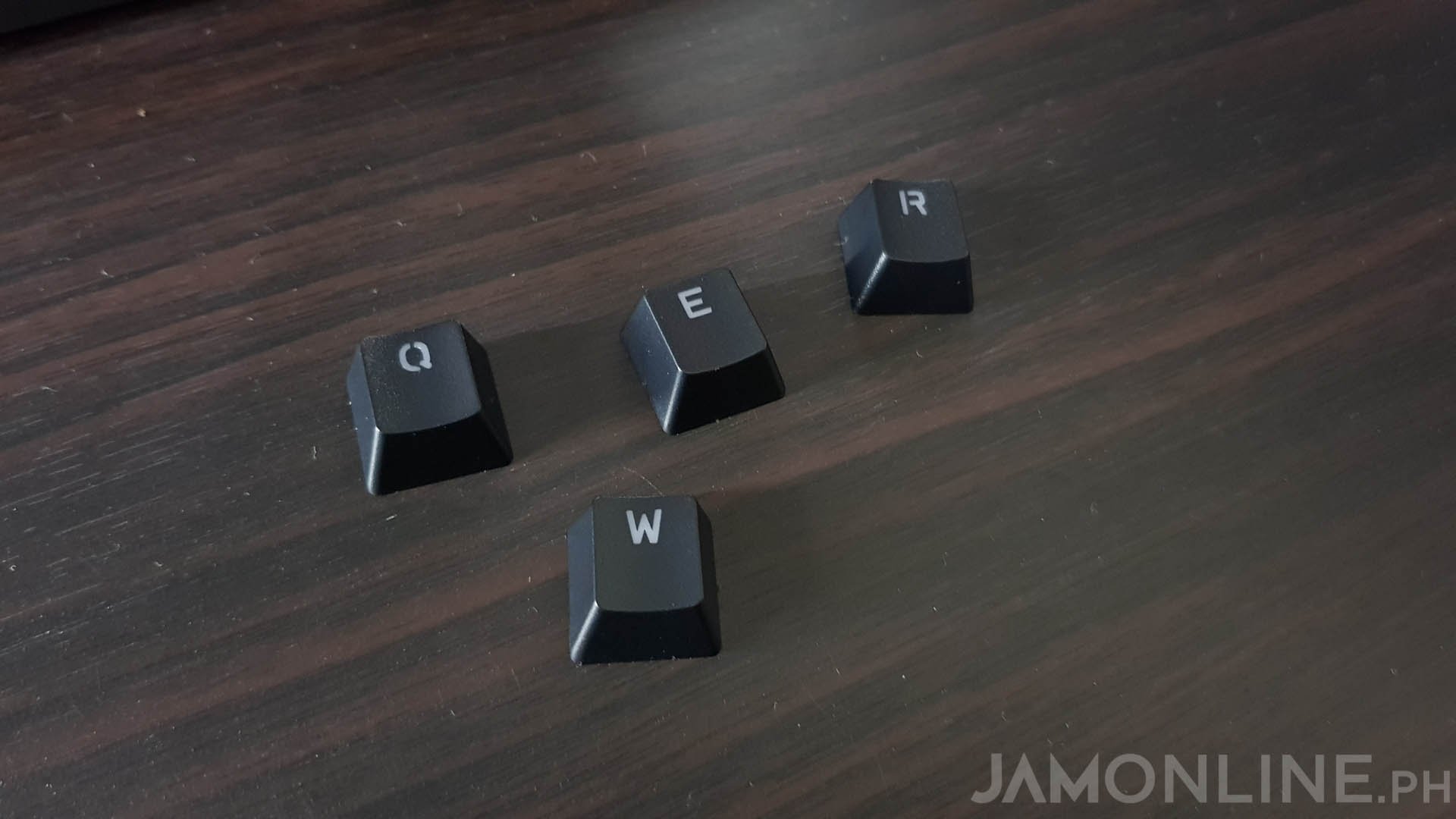 First things first. The ASUS Sagaris GK1100 Keyboard doesn't have a fancy box but inside, it has some surprises. There's the keycap puller which we can find on every mechanical keyboard and then there are the extra keycaps. Well, not all of them are included but these keycaps are the ones that are mostly used for gaming and instead of the classic font look on the keyboard, these extra keycaps have a different look which is really meant for gaming.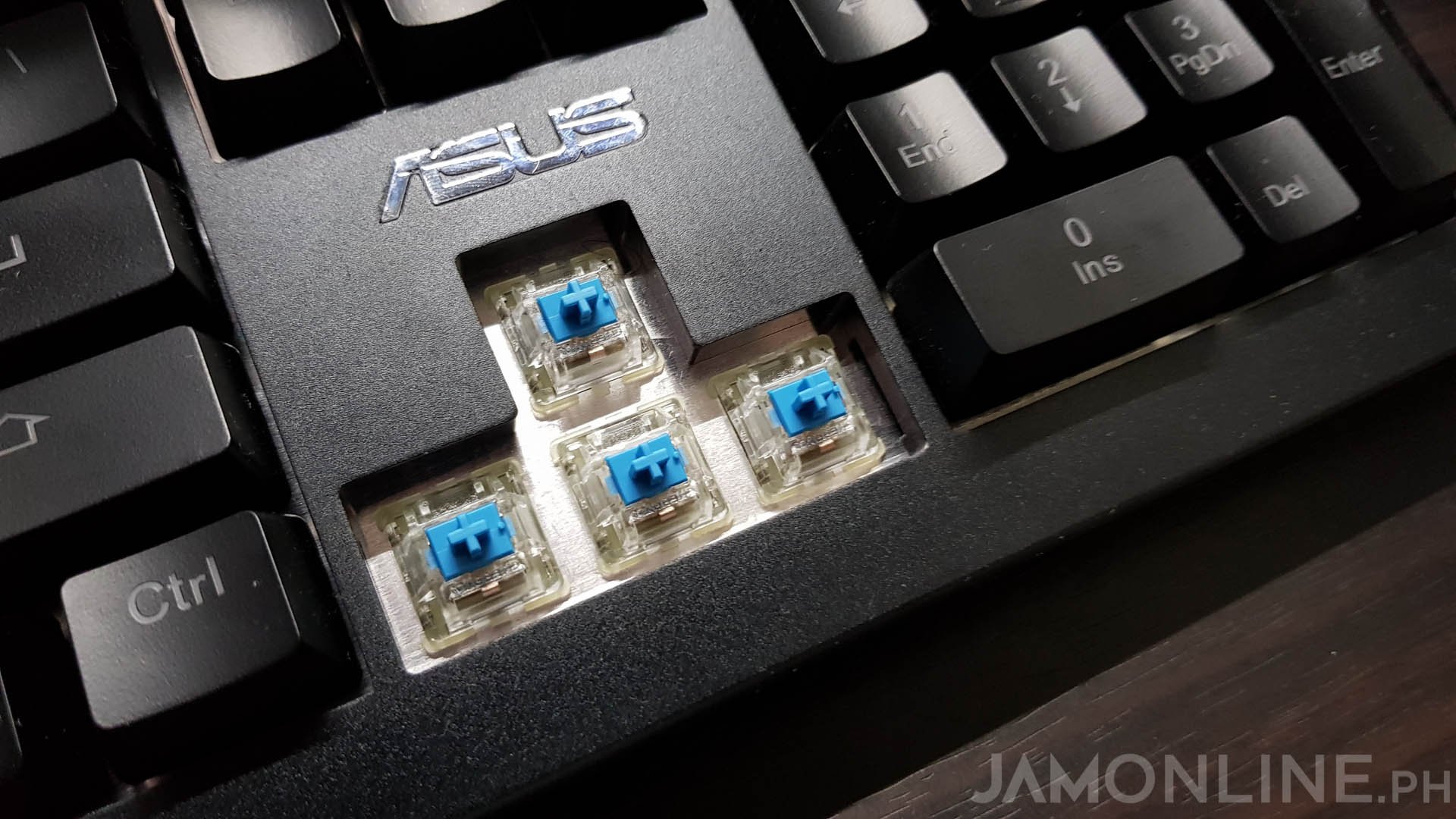 The ASUS Sagaris GK1100 comes with a full-size layout keyboard with a classic design. There's a Cherry MX Blue mechanical switch too which is my favorite. It's best for typing, however, I cannot say the same for gaming but still, it will work really fine for that. The Cherry MX Blue needs a 60g of actuation force and it has a lifespan of 50 million keystrokes per key. It works fine and tactile feel was really good however you'll have to put some more force on this one compared to other switches but overall, the keyboard was good. The ASUS Sagaris GK1100 also have an NKRO settings whiavoidids ghosting so you can type more clearly.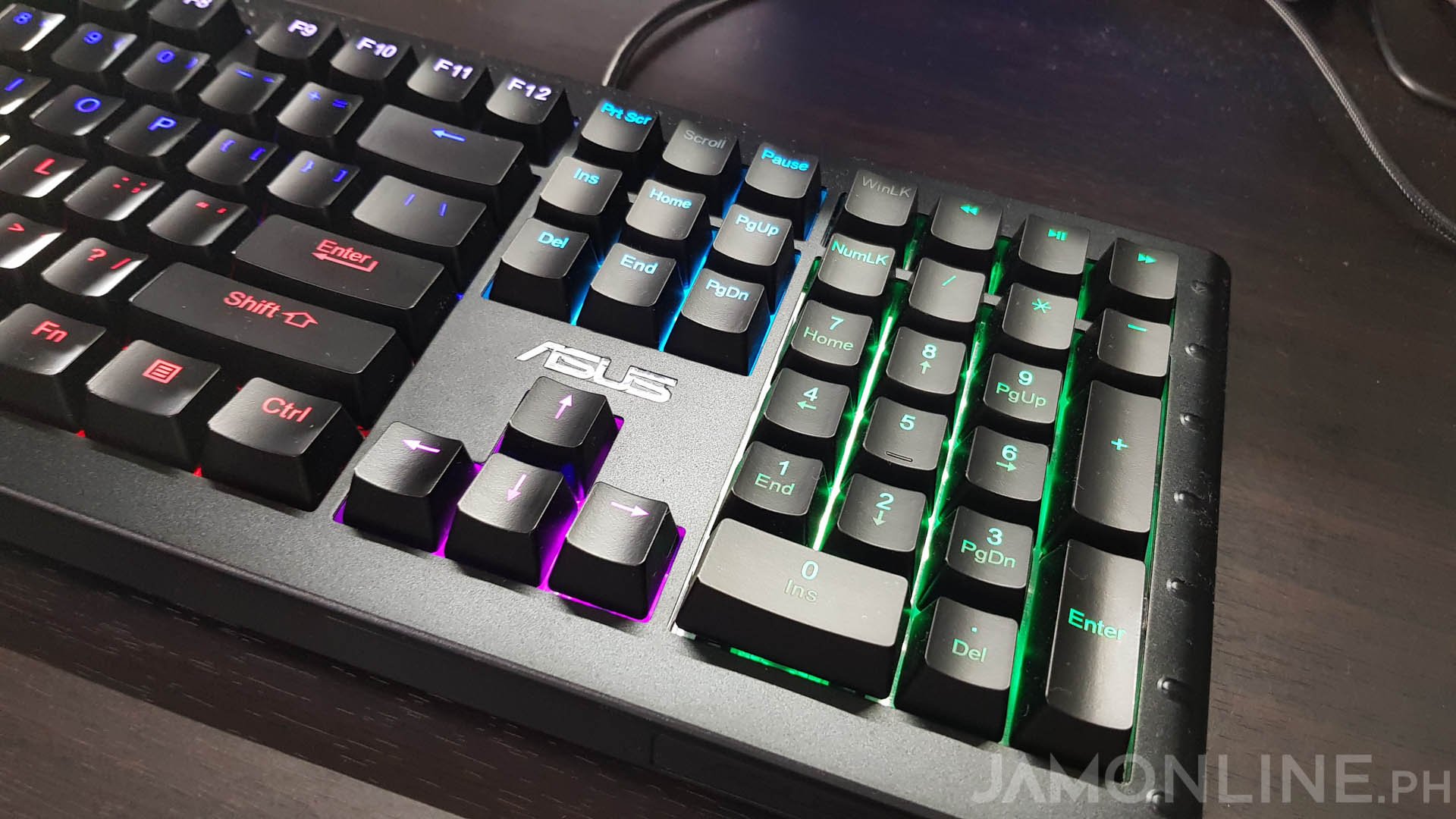 One of the main selling points of this keyboard is that the keys has an RGB-LED backlit and as expected, there are 7 lighting modes on this keyboard which are All LED On, Spiral Mode, Customization Mode, Color Rotation Mode, Fading Out Mode, Starry Sky Mode, and Laser Moder. Of course, you could add customization on the lights using their app.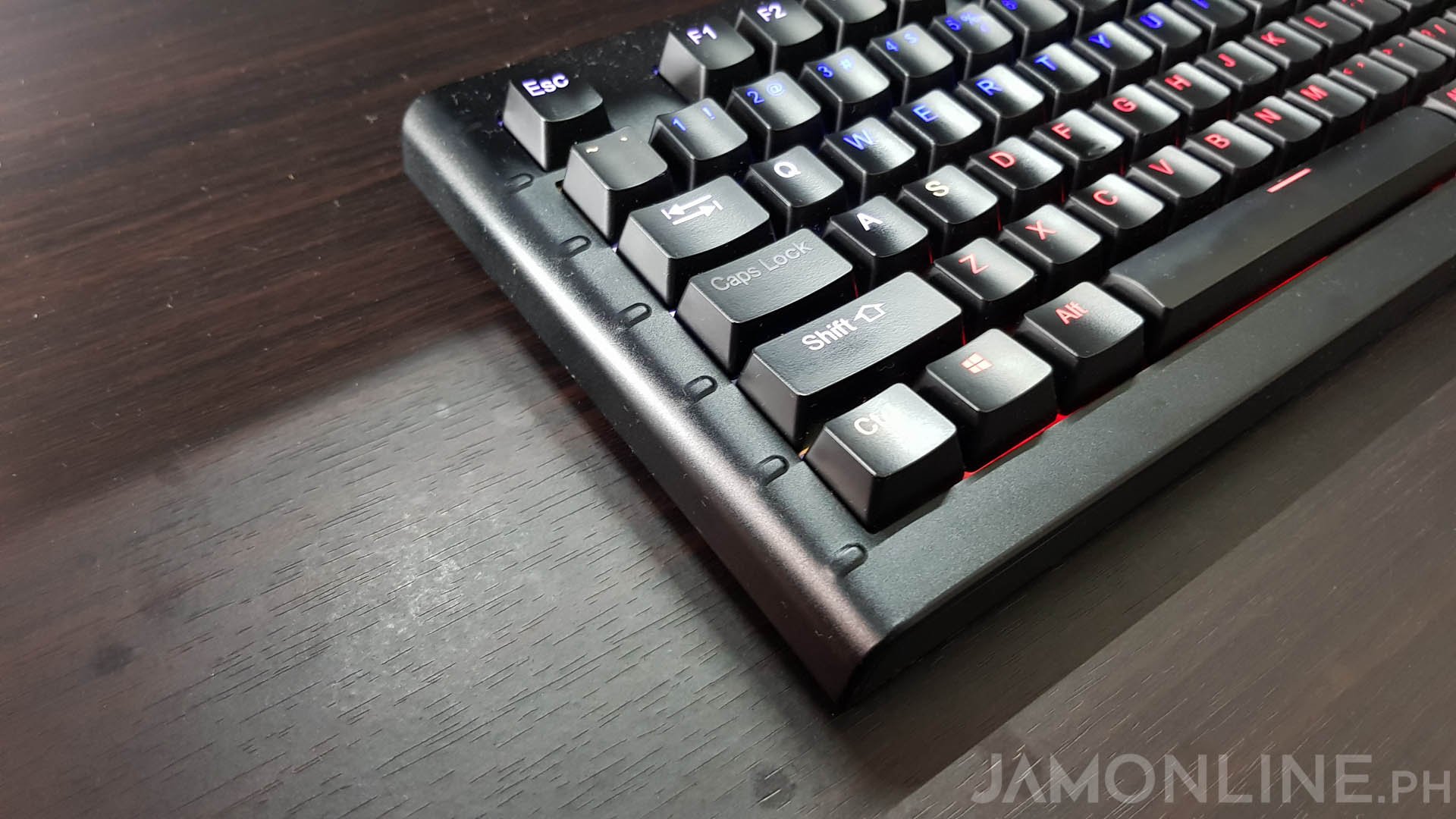 Here comes my favorite part. The ASUS Sagaris GK1100 sports a black aluminum plate which makes the mechanical keyboard a bit heavy and also really solid. And because of its build, the ASUS Sagaris GK1100 feels premium. And because the keyboard is a bit heavy, you might not want to bring this keyboard everywhere you go. But c'mon guys, who brings their mechanical keyboards on their bag.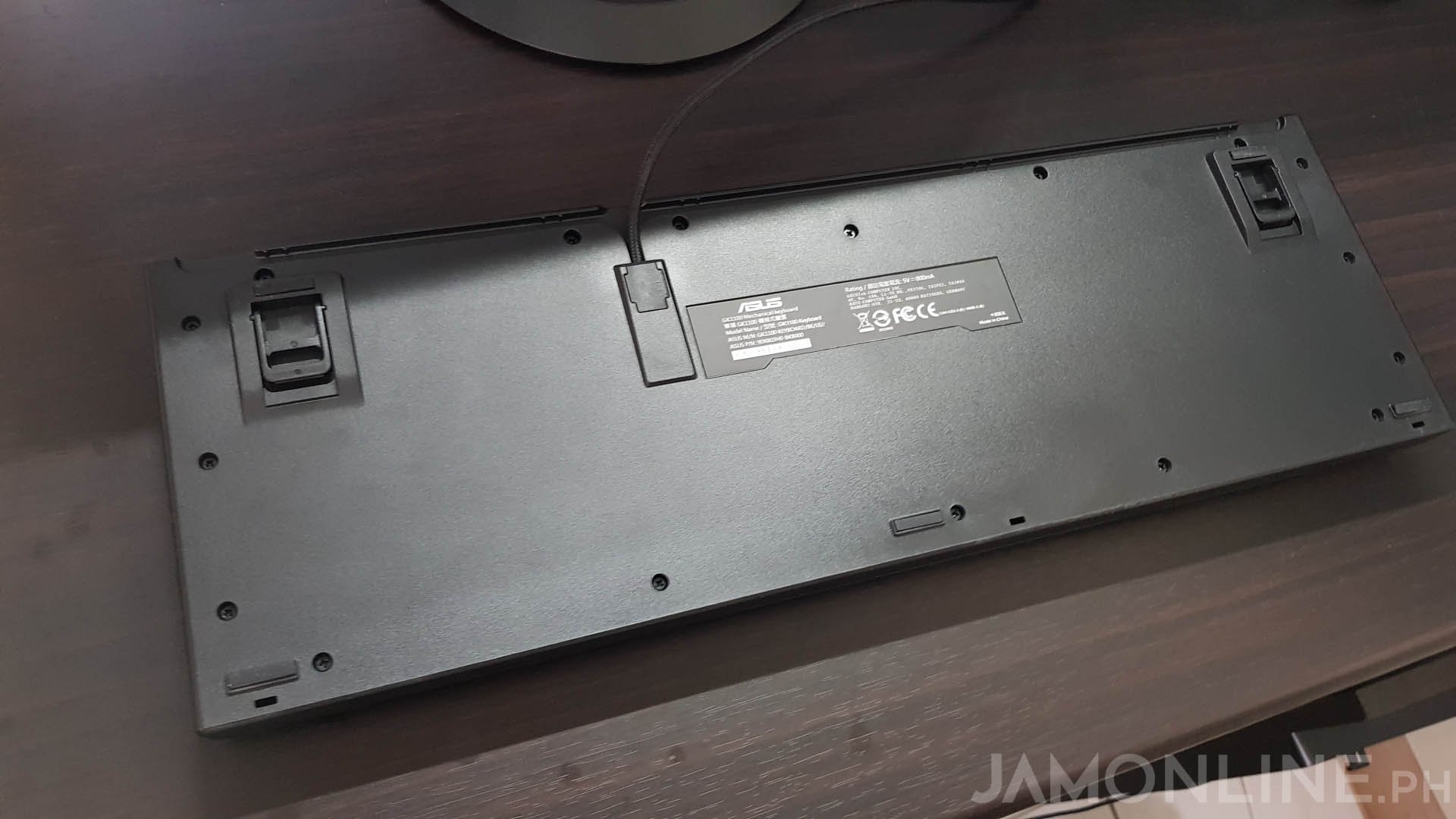 The ASUS Sagaris GK1100 has 4 rubber feet pads below and it's already decent enough to avoid accidental movements of the keyboard (Especially when you're raging like me). There's also a leg which is surprisingly very sturdy and solid and it lets you tilt and adjust the height of the keyboard.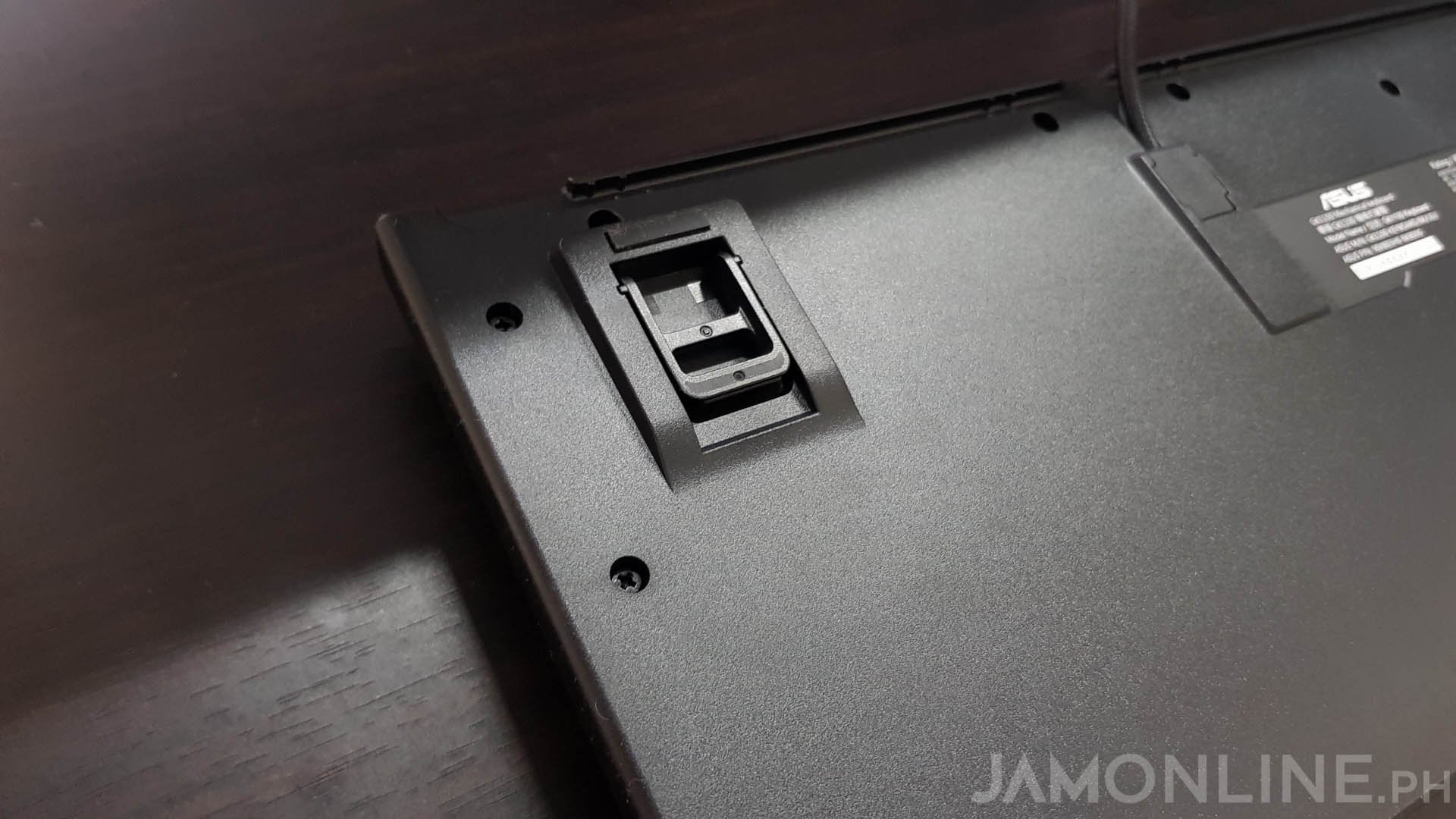 The mechanical keyboard also features a braided cord along with two USB ports. I know, it's weird but there are two USB just in case one is not enough to power up your keyboard.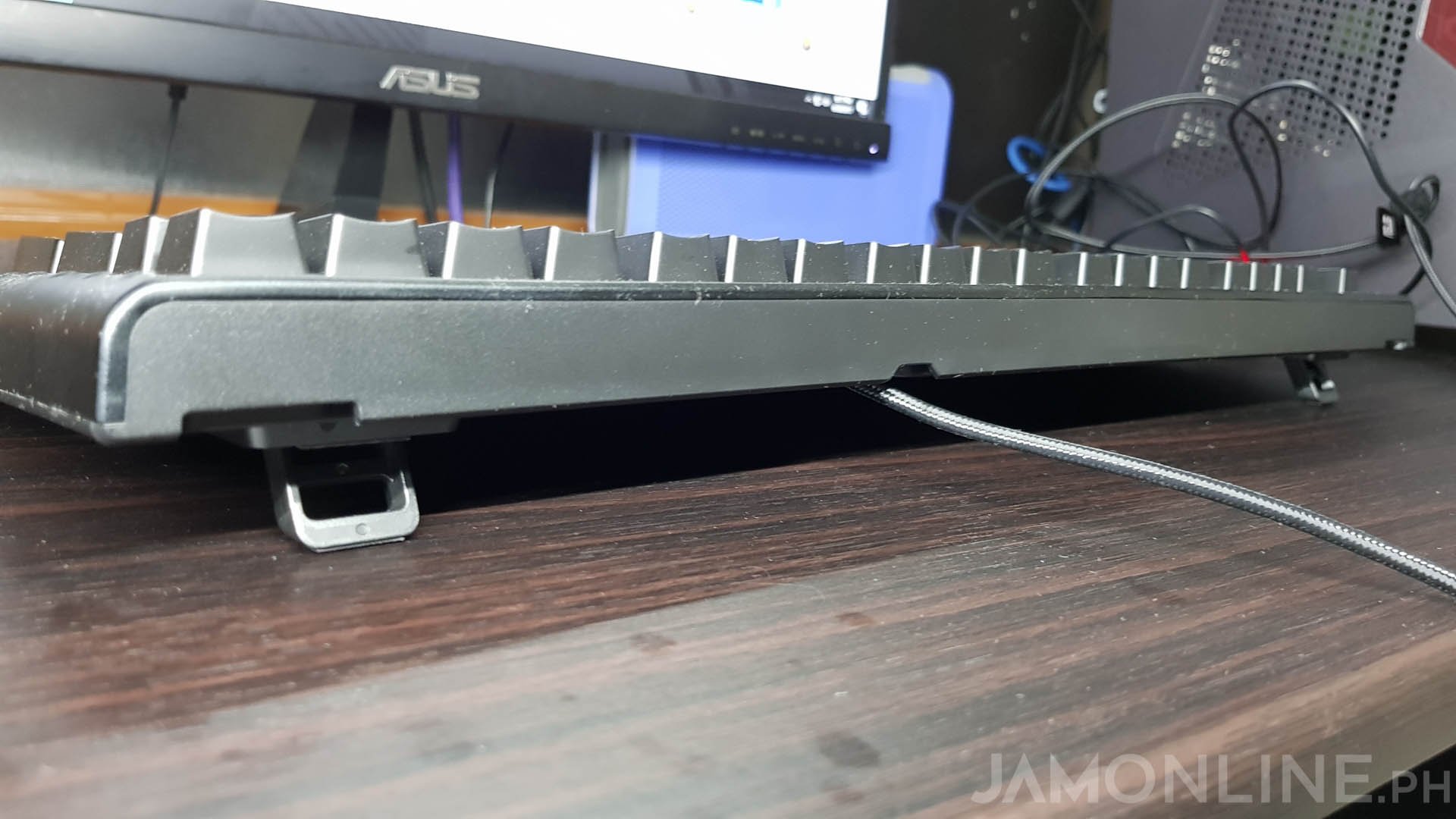 The ASUS Sagaris GK1100 might have a RGB-LED backlit keys however you cannot sync the keyboard with ASUS Aura-enabled products. However, the ASUS Sagaris GK1100 comes with an app that lets you customize the colors and modes of the RGB. Unfortunately, there's no wave effect on the RGB which is by the way, my favorite.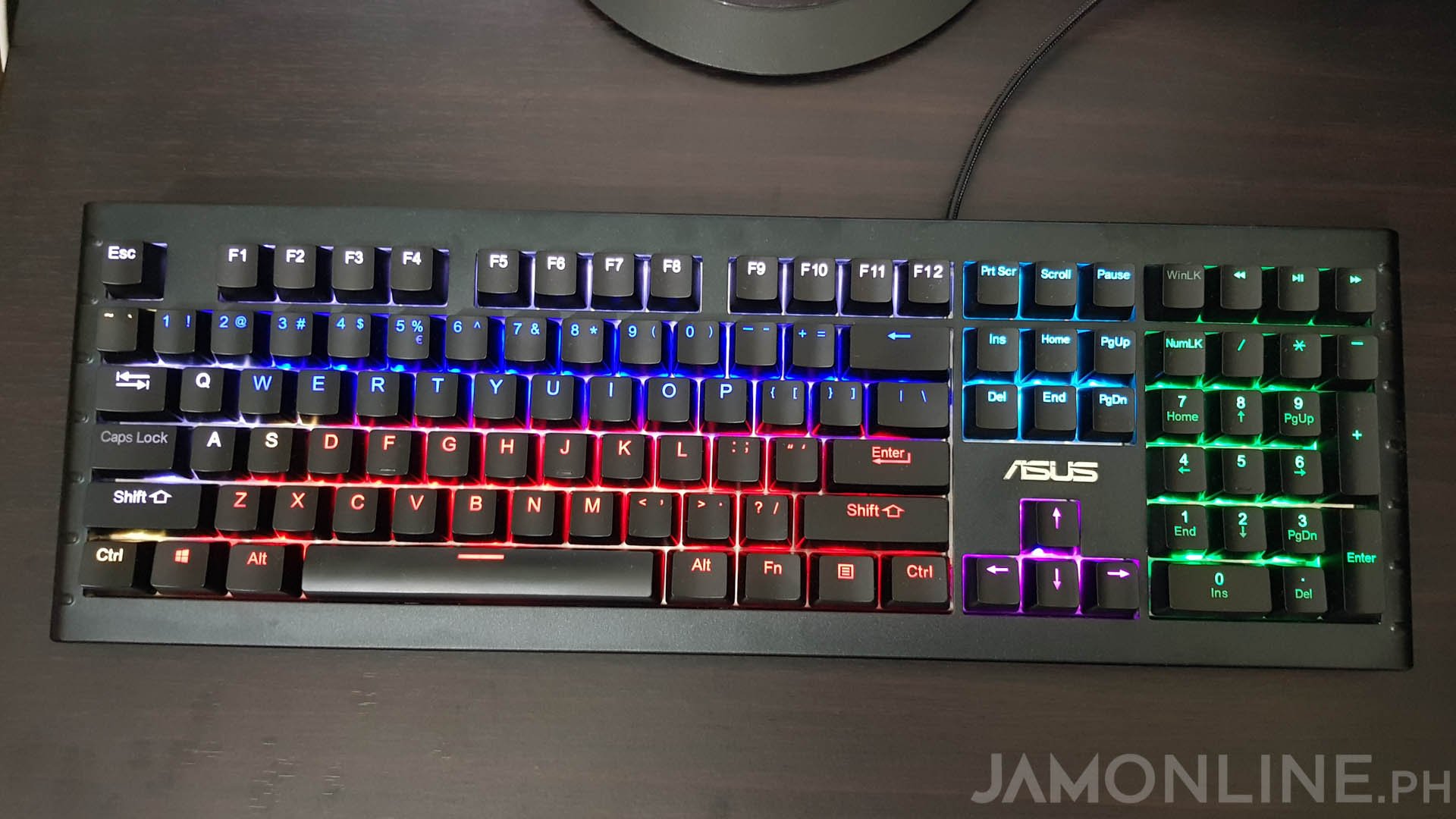 The app lets you change the NKRO setting, assign key settings, assign a profile, change the lighting, and even add some macros. And yes, the app is really user friendly and even if you're still a newbie in this, you'll not have a hard time playing with the app.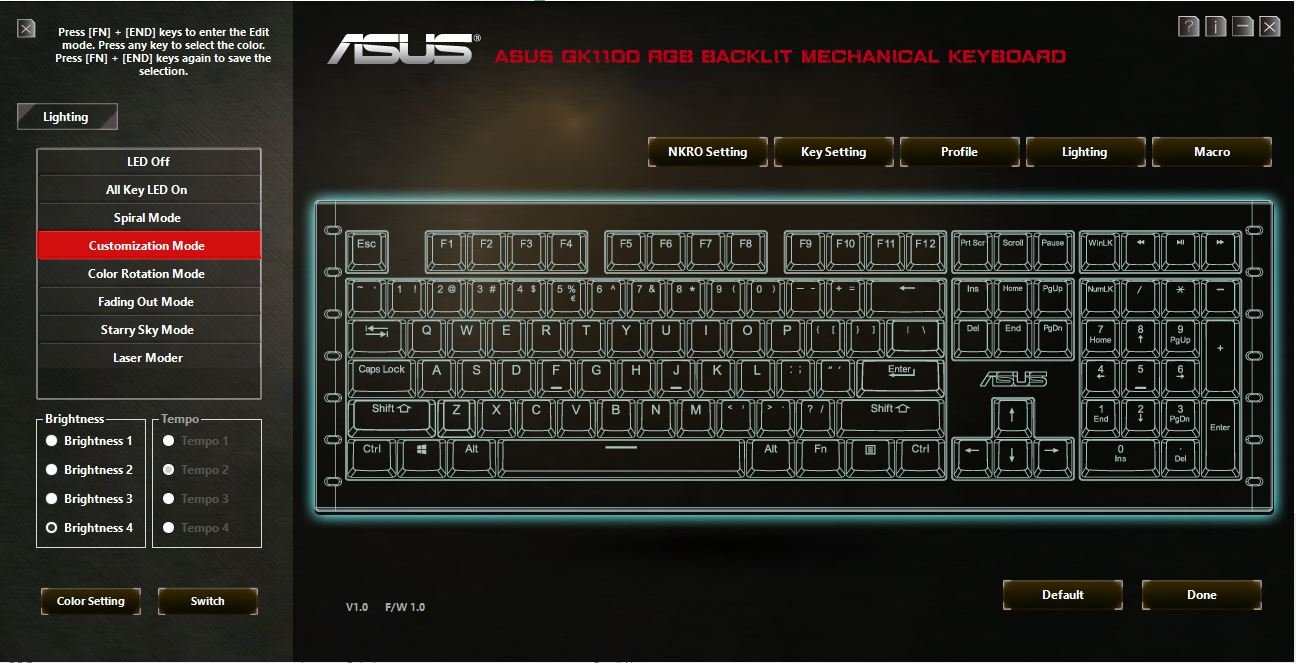 Verdict
The ASUS Sagaris GK1100 is one of my favorite keyboards. Why? Because not only that this one has a sturdy and solid design and a decent Cherry MX Blue Switches which is best for typing and blogging as this one has the loudest clicky design but because that this one has a classic feel and look which makes the keyboard look cleaner, more premium, and has less gaming looks and feel. Overall, the ASUS Sagaris GK1100 is a decent keyboard with a good feel, solid build, and a really good performance.