Huawei has launched a lot of new wearables this year but this is my favorite one, the Huawei Watch Fit. Why? Well, because this one got everything that I need on a wearable device. We got here a long battery life, a perfect workout companion, and a large display that can really make a difference compared to other wearable devices.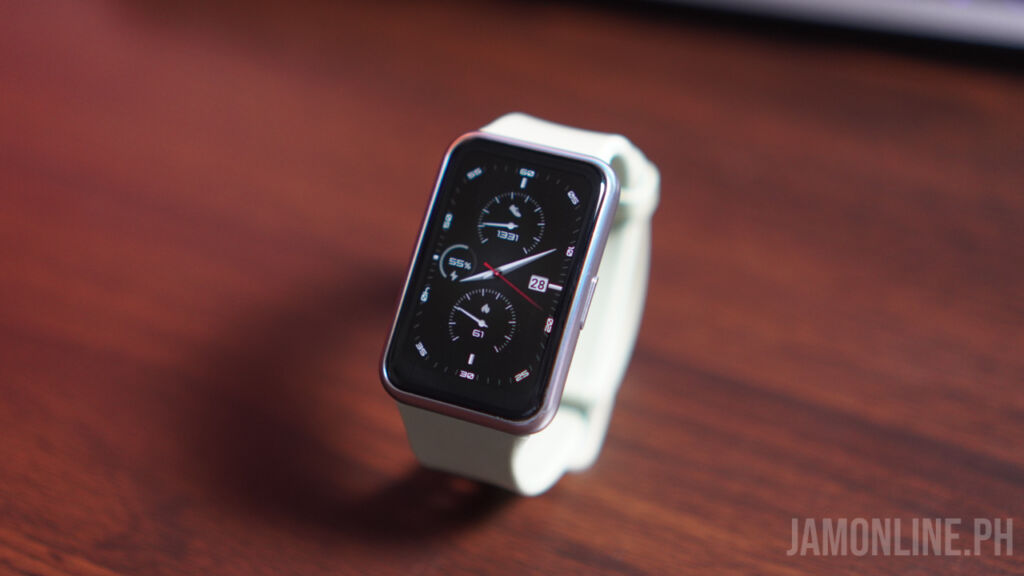 Huawei Watch Fit features a large 1.64-inch AMOLED display and it's one of my favorite feature on this device. Unlike the popular Watch GT 2 series of smartwatches of Huawei, this one is a rectangular display with a 280×456 HD resolution and with the Huawei Watch Fit's large display, I can have larger area for viewing content and notifications of the Watch Fit without the need for scrolling.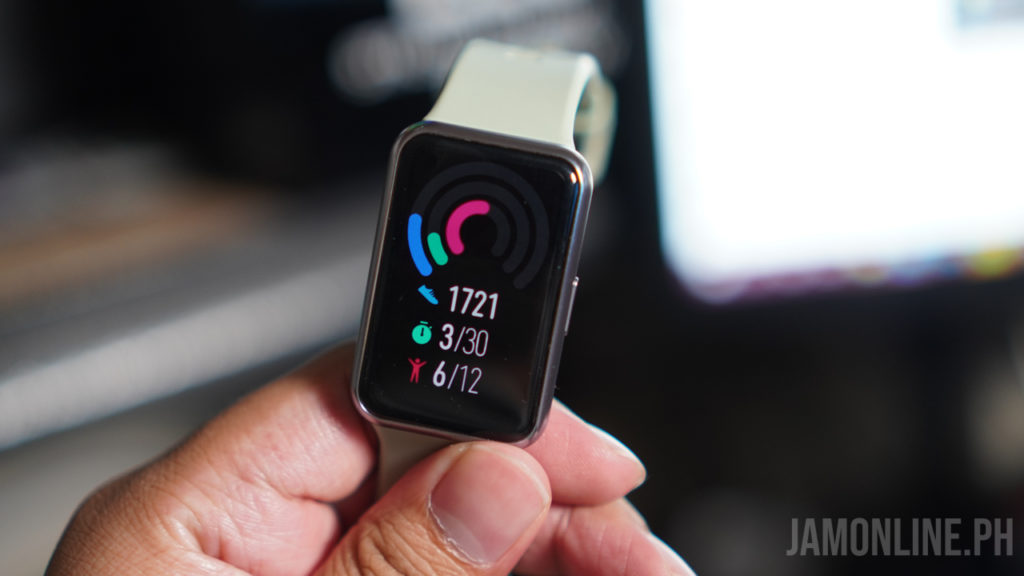 And since this one uses an AMOLED display, using it even at direct sunlight won't be a problem and it's actually pretty damn good compared to most smartwatches that are available in the market right now in its price range.
Since we got here a large display, the content that can be displayed and also the watchface can have a larger space for content and watchfaces that are available on the smartwatch is a lot.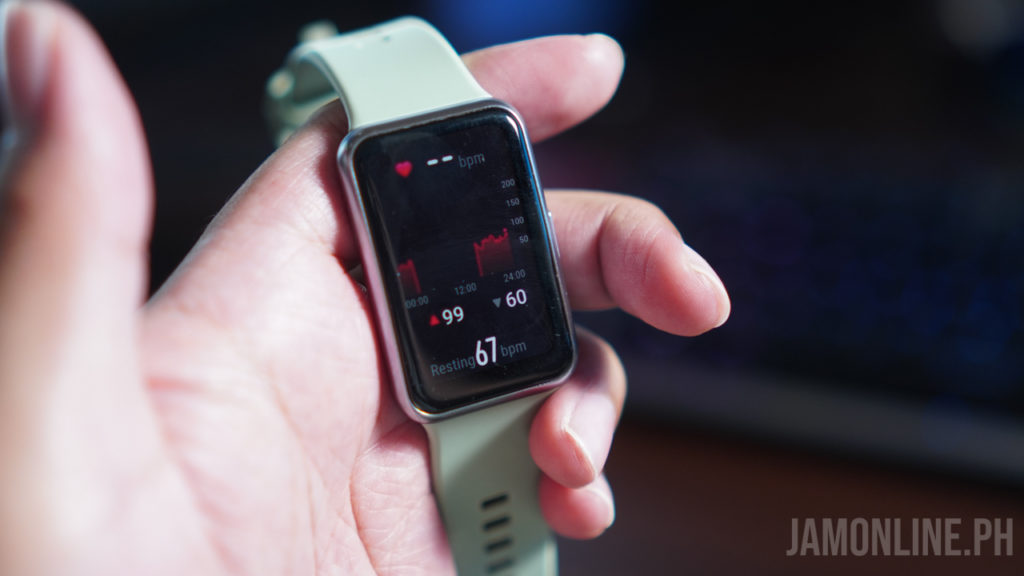 The Huawei Watch Fit features a textured matte frame look on the sides and below the watchface is a plastic black matte body that houses the different sensors that you can use for the heart rate sensor and SpO2 sensor.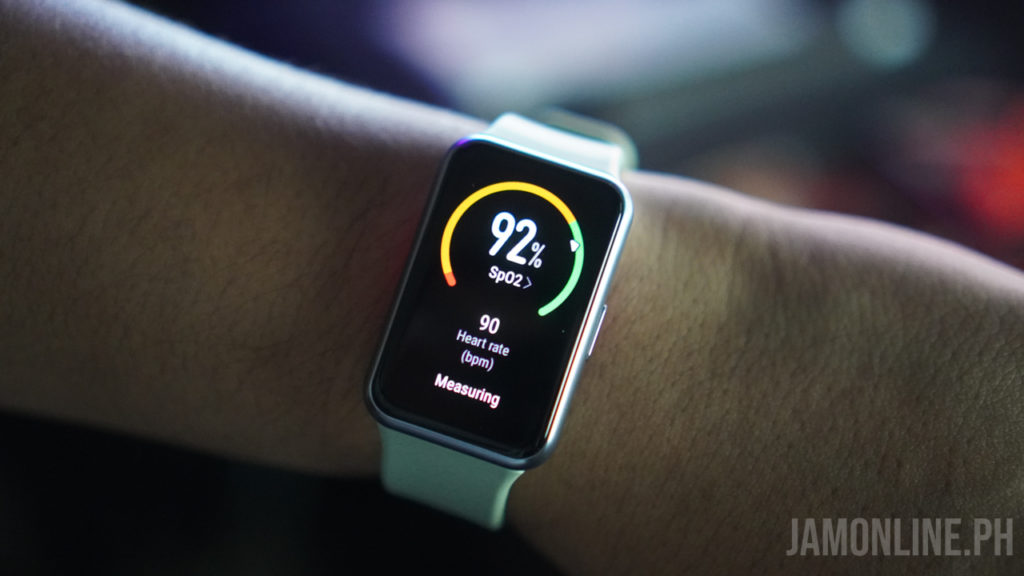 Unlike the Watch GT 2, this one only packs a single button on the side which is the shortcut for the menu but don't worry because the touchscreen display of the smartwatch will be just fine for navigation on the display of the Watch Fit.
For the watchband, it features rubber soft straps that is available in different colors and what I like about it is that it's available in different colors that can fit your mood however sometimes, I do experience skin irritation on this one which barely happens to me on most bands.
As for the battery of the smartwatch, this one won't disappoint you as this one got up to almost two weeks of battery life and it can really go up to 10 days of usage without charging but for me, who's always using an always-on display, I can up to 5-6 days of use.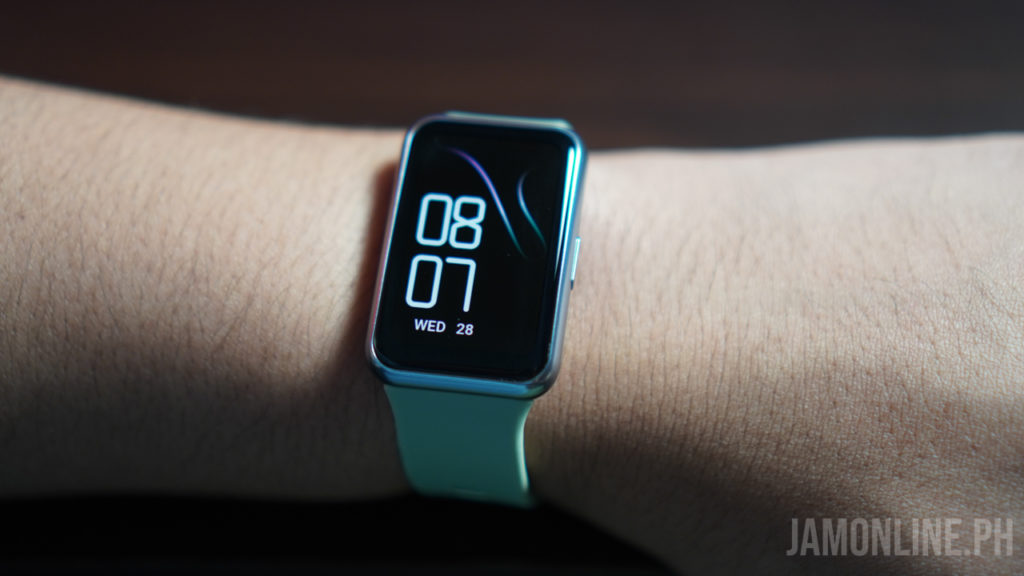 The Huawei Watch Fit comes with a lot of features inside too, as expected we got here the 24-hour heart rate sensor so you can monitor your heart rate monitor all day and it was quite good and the results that we got are almost the same with other devices.
Aside from that there's the Oxygen Saturation Detection that can detect your SpO2 which is also essential for exercising including running and some heavy workouts. Other features are still here too including the Huawei TruSleep 2.0 that can give me my sleeping patterns and analyze the data for me and give me suggestions on how I can improve my sleep. There's stress tracking too and also breathing exercises that can help you manage your stress.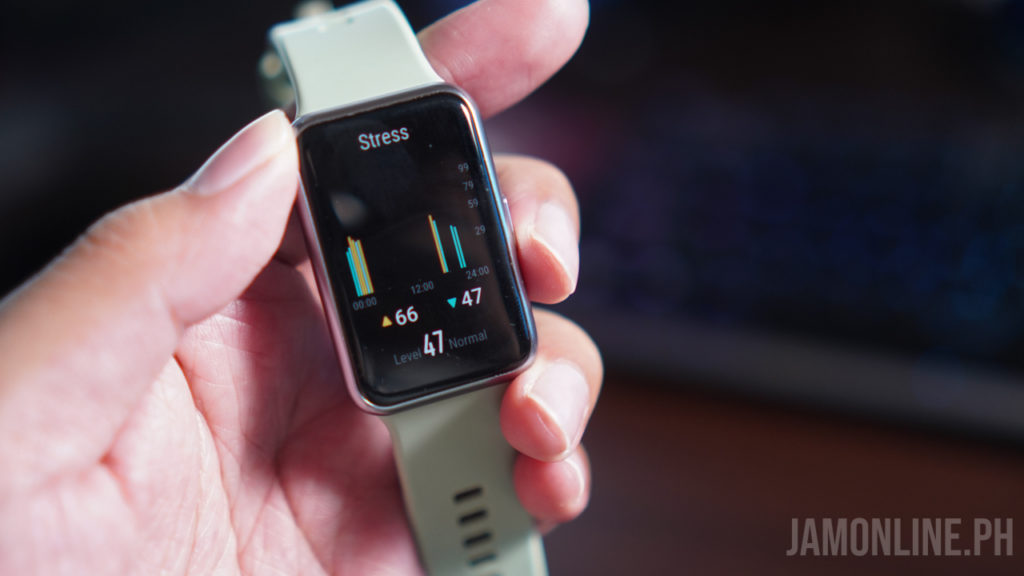 The Huawei Health app does a fine job in collecting the data and it's very user-friendly and very easy to use. Connecting the device won't be a problem too and you can access everything that you need on this application.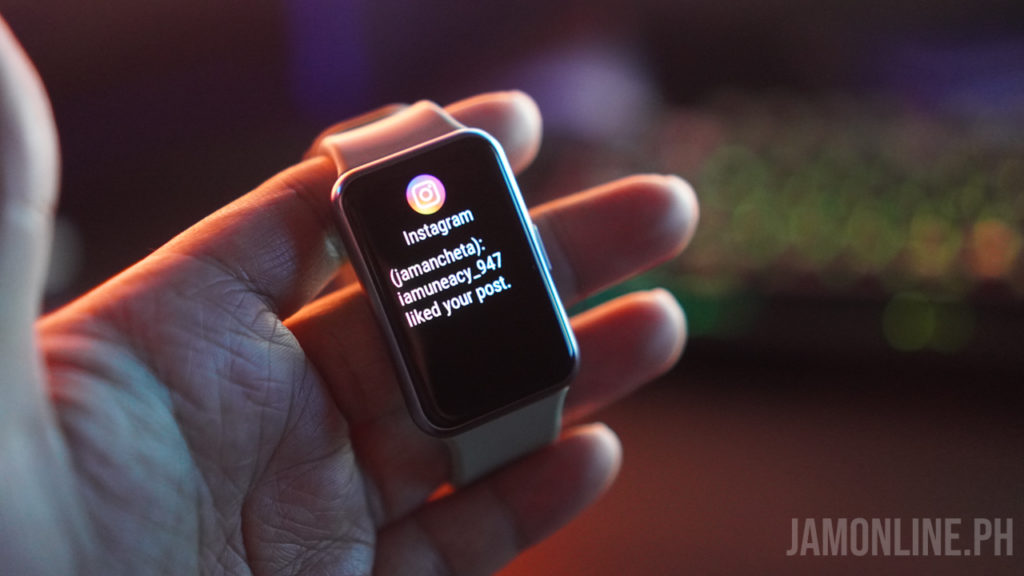 For the notifications, you have to manually set up each application that will show notifications on the watch and unfortunately, there's no quick reply to applications like Messenger, Viber and more but hey, at least you get a large display on this one that can show you more content on the display.
Lastly, there's the fitness tracking on this one which is really comprehensive and really amazing. What I like about the Huawei Watch Fit is that this one is user friendly whether you're a fitness buff or not. There are 96 workout modes on this one which is quite amazing for those people who are always active but the Watch Fit is also an amazing companion for those people who are busy working at home.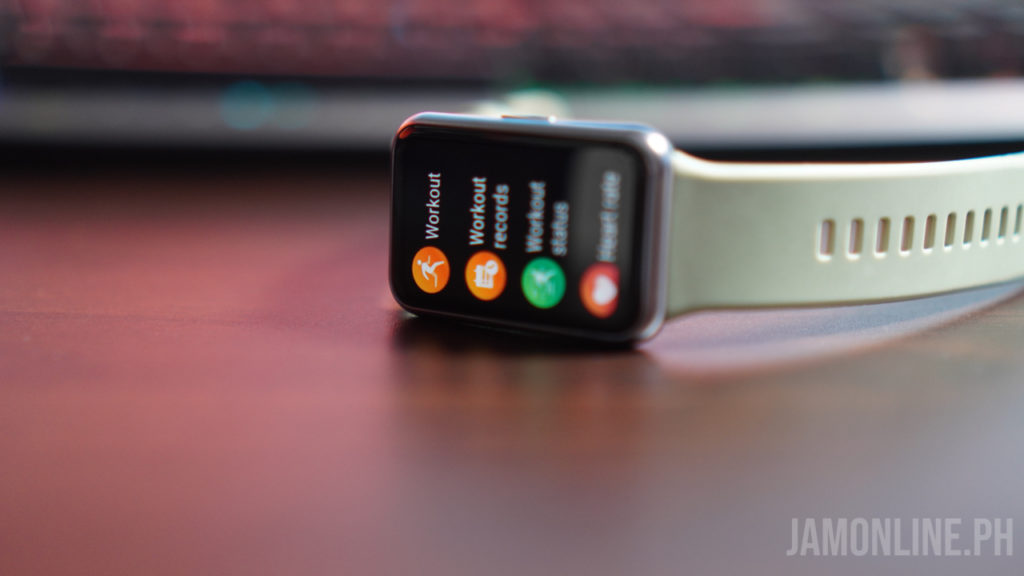 First, there are fitness courses that are really useful during this pandemic including reenergize that will take you just three minutes and even 6 minutes work out to exercise at work which is really useful these days and not too intimidating to some people.  Another cool courses that you can expect in here is the ab ripper, core workout and many more.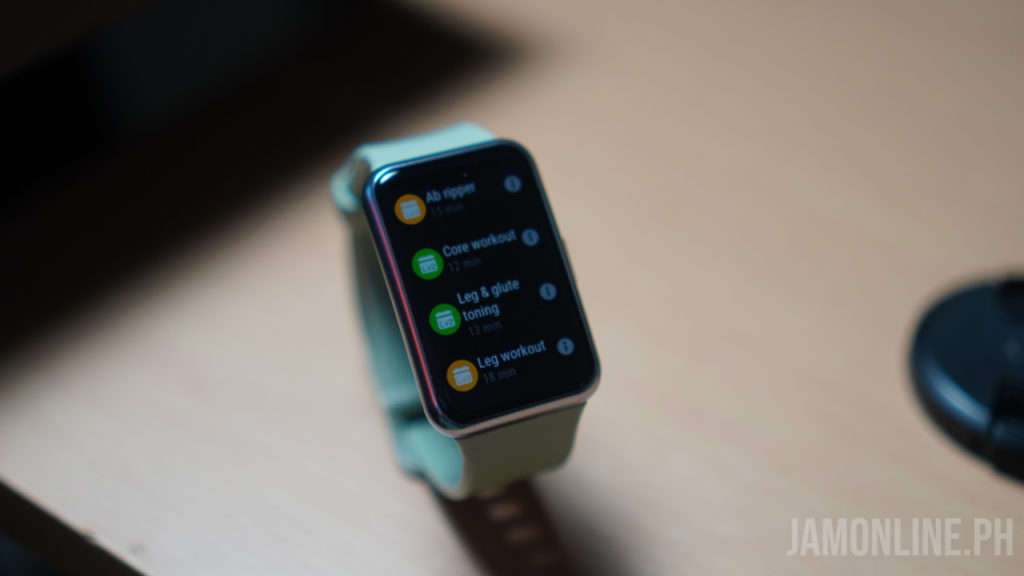 But of course, there are other courses too like running and other sports which are also helpful and since we got GPS on this one, you can track the places you've gone to. Another cool thing about working out on this device is that there are animations that show you what to do which is like your personal coach.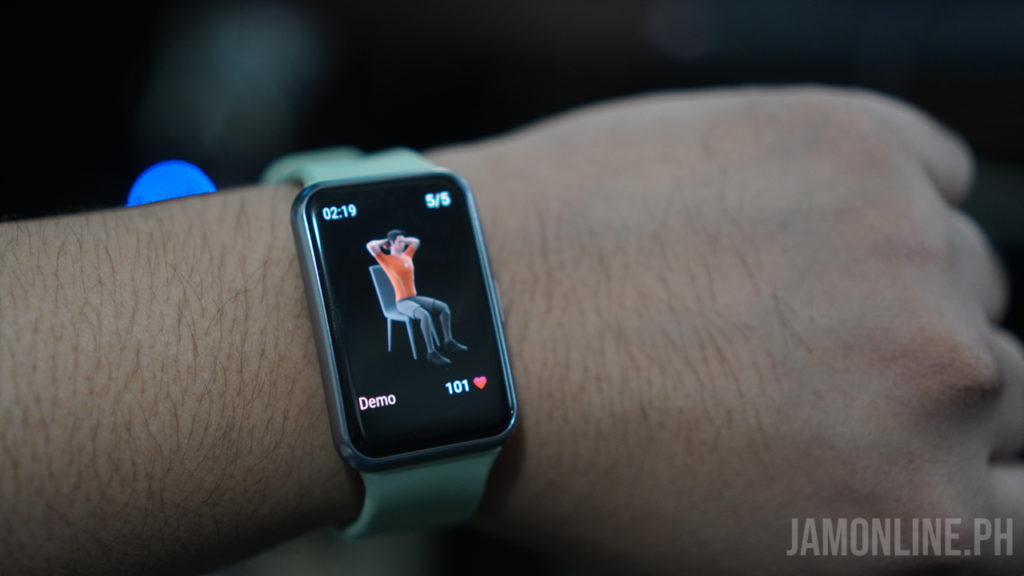 There are still some of the essential features in here including the Flashlight, alarm, timer, weather notifications, and most of them are useful. However, there's no support for 3rd party applications on this one which is just fine IMO considering its price and battery life.
The Huawei Watch Fit is definitely an amazing companion for workouts even if you're just new to it thanks to the animated workouts that can also act as your coach and the tracking and workout modes of this one is just expansive. As for the other features, we still got here some jam-packed features and while it might not have 3rd party app support, this one would be just enough for those who want a wearable device for workouts.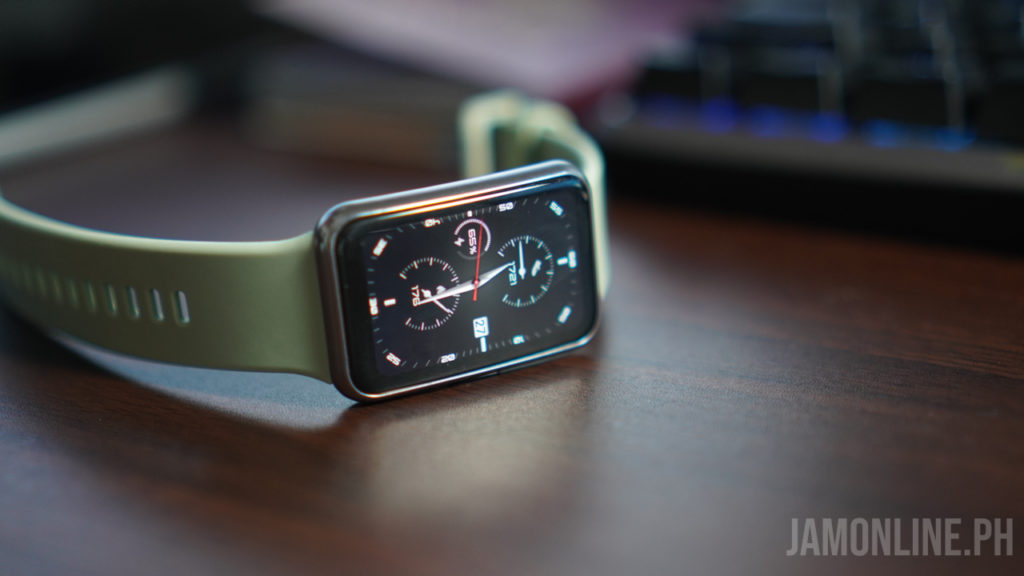 The battery of the watch is pretty good too as I mostly charge the watch once a week and the design of this is pretty cool too. The watchbands are pretty and colorful but for some reason, I experience some skin irritations sometimes on this one.
The Huawei Watch Fit is now available for Php4,999