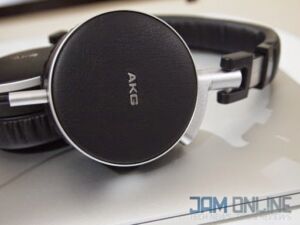 If you're a sound pro, probably, you'll be looking for a headphone like the AKG K495NC. Not only does it have a premium sound, the design of this headphone is very premium and classy. This is the most expensive and the best headphones that I've reviewed.
Design
AKG K495NC has a very elegant and premium design. It combines the beauty of leather and the sturdiness of aluminum in its frame. Along with that is the soft leather headband and earcups. At the left side, you'll see a LED indicator and a twisting ring which will activate the noise-canceling feature of the headphones. When you turn it on, a green LED will be seen which is stylish to look at along with the brushed metal frame.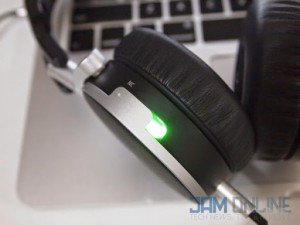 It has a very soft foam but it puts too much pressure on the ears. But after a few days of using it, I got used to it but for the first few days, you'll feel the earphones is a little uncomfortable. The audio cables of the AKG K495NC doesn't come with a mic however, I like the combination of fabric cables with the aluminum plugs. The fabric feels softer than the one on urbanear headphones.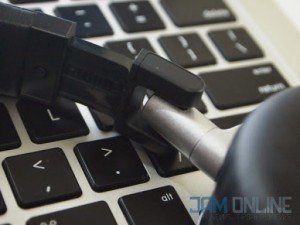 Battery Life
The noise-canceling technology of the headphones needs some power to work but you don't need to buy AAA batteries for that because it comes with a built-in rechargeable battery. I was able to use this headphones for days and I didn't had any problems with the battery. Actually, the battery life of this headphones is pretty great.
Audio Performance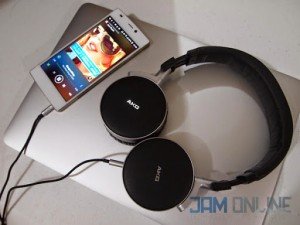 NC in AKG 495NC stands for noise-canceling. So what Is noise-canceling? That technology lets you block ambient sound and it lets you focus on the one that you're listening. So how does that noise-canceling technology work on the AKG K495NC? Well, it's pretty great. Even without turning on the noise-canceling on the earphones, I could barely hear the ambient sounds.
When I turn on the noise-canceling tech on this headphones, I can hear a little bit of hiss but it didn't affect the music that I'm listening when I turn on the music player. It's very silent and it feels like you're in a soundproof studio.
Whether I play a Maroon 5 song or Skyfall by Adele, the AKG K495NC never failed to amaze me. The audio was pretty loud yet, it was very clear. Although I notice that very little elements can't be heard on some songs. In Garbage's "Not your kind of people", I notice the song became lower than I expected. But hey, overall, the AKG K495NC did a pretty good job.
Verdict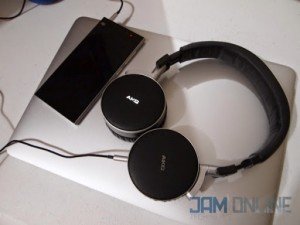 The build of the AKG K495NC is very premium, it might squish your ears at first but it is comfortable to use. The noise-canceling tech on this one is pretty great and the battery life could last up to days. But of course the Noise-canceling tech, premium build and awesome audio quality comes with a price. The cheapest one that I saw is from Lazada and it will cost you P19,990.00