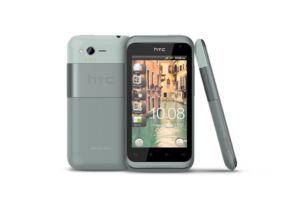 Last week, I attended the launching of the three new phones from HTC — Rhyme, Explorer and Radar. Rhyme looks is almost similar to Radar but this one uses a Android OS oh and it is especially made for woman. Why?, the design and the accessories of Rhyme matches what the girls want. Just like the bag charm accessory of the HTC Rhyme.
The bag charm accessory is connected to your phone in where you make it as a bag charm and it also notifies you by its lights when you have a new message or something similar to that. The phone's screen size is 3.7" only which I think is just right for a mid-range chic phone. There are a lot of accessories that you can add with your HTC Rhyme just like the HTC Rhyme dock, headphones, armband and many more.
HTC Rhyme Specifications
119 x 60.8 x 10.9 mm, 130 g
3.7″ S-LCD capacitive touchscreen 800 x 480
microSD up to 32GB
4 GB internal
768 MB RAM
HSDPA
Wi-Fi
Bluetooth
5 MP, 2592×1944 pixels, autofocus, w/ 720p video recording
Qualcomm MSM8255
1 GHz Scorpion
Light-up Charm Indicator accessory
Android OS, v2.3.4 (Gingerbread)
HTC Rhyme Price in the Philippines
The HTC Rhyme in Clearwater color will come bundled with the HTC Rhyme Docking Station, HTC Rhyme Tangle Free Headphones and HTC Rhyme Charm and is now available at HTC authorized resellers at a suggested retail price of PhP25,000.
Here's the Press release for more information:
PHILIPPINES – 7 December 2011 – HTC Corporation, a global leader in mobile innovation and design, today unveiled HTC Rhyme™, a new kind of phone created for people who require advanced features but want a phone that is sleek and fits seamlessly into their lives. The result is the elegant HTC Rhyme that delivers a fresh approach of integrating distinct colours, HTC Sense™ and complementary accessories for a natural personal experience.
"HTC intends to present a brand new unique experience to our consumers, where the mobile phone is integrated into every part of a consumer's daily routines, from work to play. This new approach will continue to put us in the lead for mobile design and innovation and highlight our commitment to our consumers," said Lennard Hoornik, President of HTC South Asia Pacific. "HTC Rhyme is the first in line to offer consumers a fresh take on the mobile phone experience, including a whole catalogue of innovative accessories like the HTC Rhyme Charm and Docking Station.
Sleek, Fresh and StylishHTC Rhyme offers a smart, elegant unibody design in a fresh clearwater colour with every detail carefully crafted to deliver a unique sensory experience. The materials, the curves, and the dimensions are all designed to feel great in your hand, without sacrificing advanced features.
HTC SenseHTC Rhyme is not only defined by its soft, simple design and distinct colour scheme but by the refreshed HTC Sense experience. This unique twist on HTC Sense carries over the visual language of the hardware design and includes an all-new home screen that provides a clean and uncluttered way to interact with the essentials. The home screen enables quick, uncluttered previews of your appointments, messages or whatever is important to you. HTC selected custom wallpapers to offer a variety of original art to complement the HTC Rhyme experience.
With a beautiful 3.7-inch WVGA, super LCD display and high-quality stereo sound, HTC Rhyme also offers advanced imaging capabilities that begin with its 5-megapixel camera that includes auto focus, power LED flash and instant shutter for capturing those memorable moments whenever they arrive.
In addition, the camera features a number of photo-taking and sharing elements, including face detection, which ensures that friends are always in focus, action burst scene, which automatically takes five consecutive shots of a scene, and panoramic mode, which lets users stitch several photos for those larger-than-life views. The HTC Rhyme's locked home screen can be customized to display the most important content, making it quick and easy to see social updates, photos, snapping a photo or the weather forecast by simply turning on the display.
Integrated Accessories*HTC Rhyme's suite of accessories is designed with the same sensory focus in both function and style. Created to help you experience HTC Rhyme as a natural part of your life, the integrated accessories make your phone more personal than ever before.

HTC Rhyme Docking Station

– The Docking Station simultaneously recharges the phone while turning the phone into an alarm clock and music center so you can wake to your favorite songs played directly from the built-in Bluetooth capable speakers.

HTC Rhyme Charm

– The Charm is an innovative approach for discretely alerting you to incoming calls or messages while the HTC Rhyme is deep in your bag. The Charm is a small light-emitting cube that attaches to the phone by a cord that can dangle from your bag and also be used to quickly pull the phone out of your bag. It also makes it easy to find your phone buried in your cluttered purse or backpack.

HTC Rhyme Sports Armband

– The Sports Armband allows you to work out in style while keeping your apps and music close to you.

HTC Rhyme Tangle Free Headphones

– The Tangle Free Headphones take the hassle out of listening to your favorite music.

HTC Rhyme Bluetooth® Headset

– The wireless headset follows the same design cues as the phone itself and enables for easy hands free use.

HTC Rhyme Bluetooth® Car Speaker

– The wireless speaker clips onto the sun visor in your car for easy and safe driving.
---
Enter your email address:
Delivered by FeedBurner
---