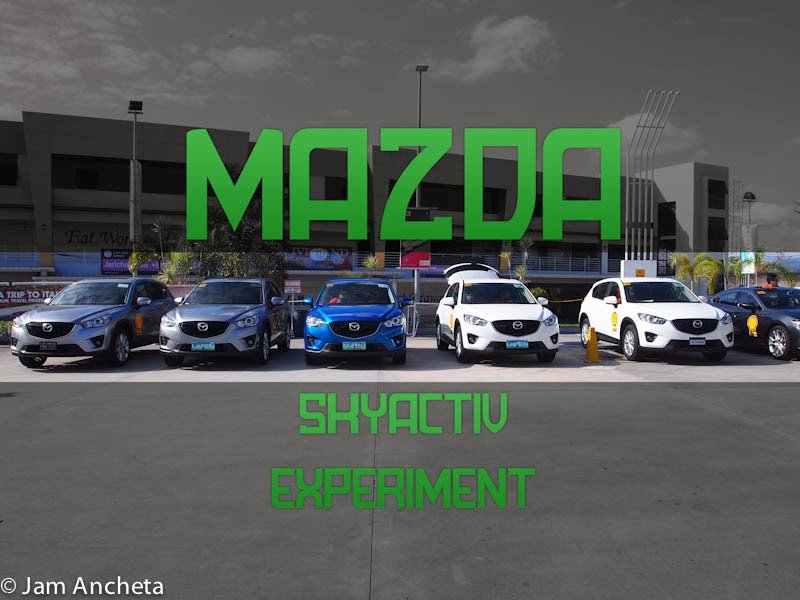 It was a sunny Saturday when we started the Mazda Skyactiv Experiment. Together with Mico Halili (micohaliliblogs.blogspot.com) and Winslow Co (TeamTechSquad.com) along with our marshall, Ms. Menchie Ramirez (She's an awesome driver!), we drove the Mazda CX-5 AWD with Skyactiv all the way from the busy streets of Manila to the wide avenues of Clark. So what is this experiment all about? It's easy, our objective is to have the most efficient run on our category. Check our experience after the break.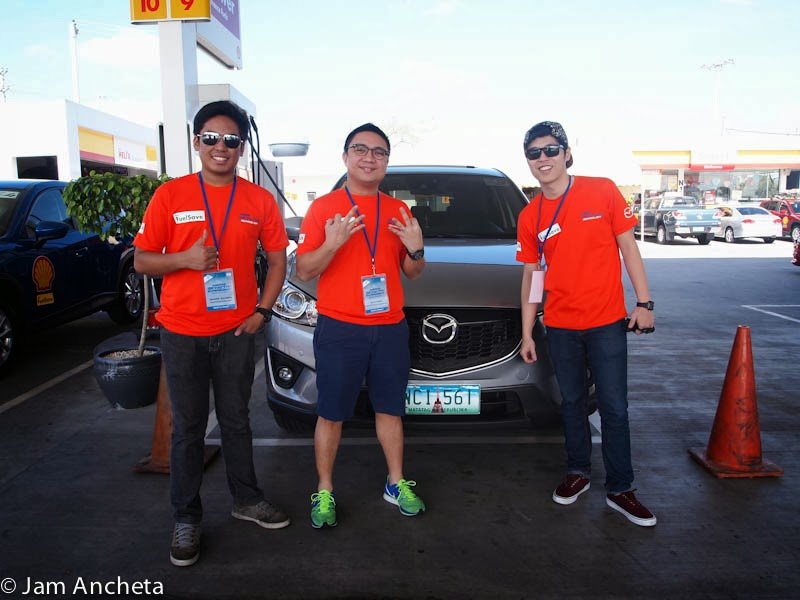 Jam Ancheta, Mico Halili and Winslow Co
First things first, Skyactiv is a technology built by Mazda that is integrated within Mazda engines which enables the engine to increase its fuel efficiency and engine output. Basically, it maximizes the performance without sacrificing fuel consumption.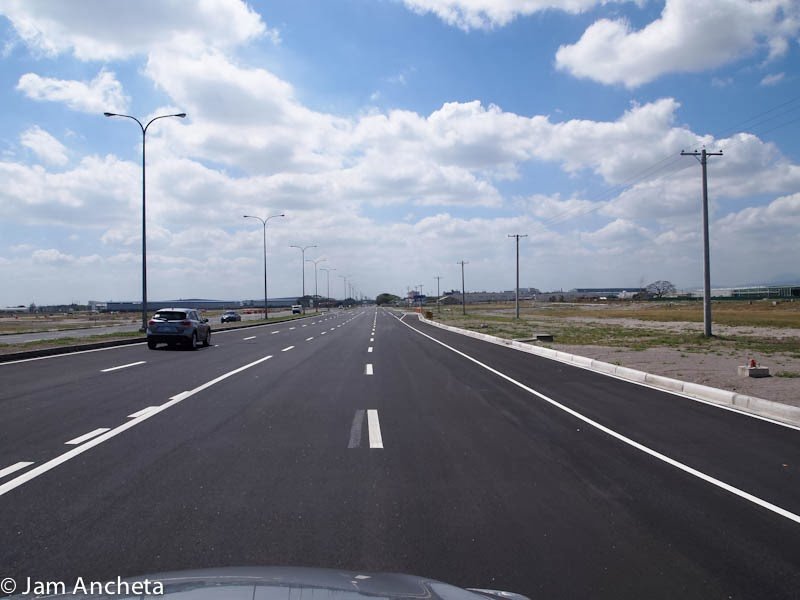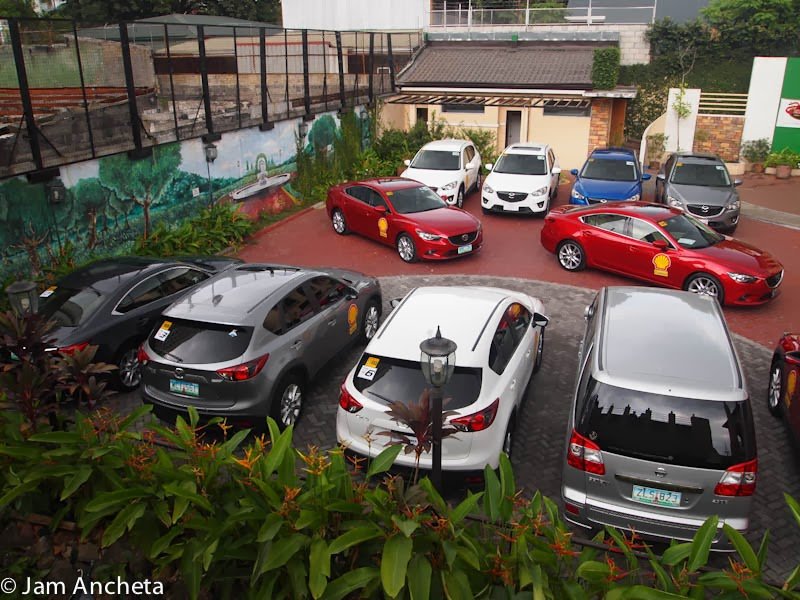 Since I drove at the city leg, our team performed slightly poor compared to the other teams LOL. Despite that, I still feel the 8.9 km/L that we got from the 2.5 liter engine for the CX-5 AWD was very efficient compared to other compact crossover utility from other manufacturers. At day 2, we got a 15.44 km/L fuel efficiency which is just 0.01 away from car No.1.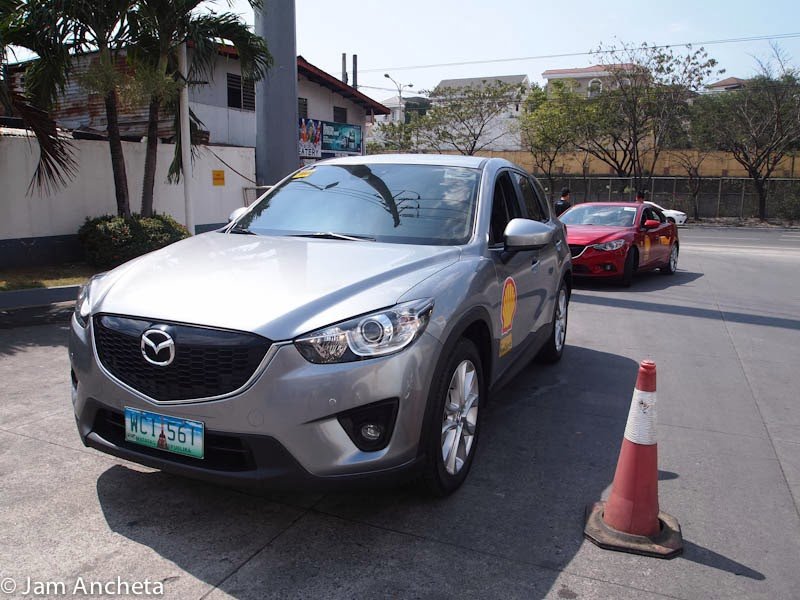 Mazda CX-5 AWD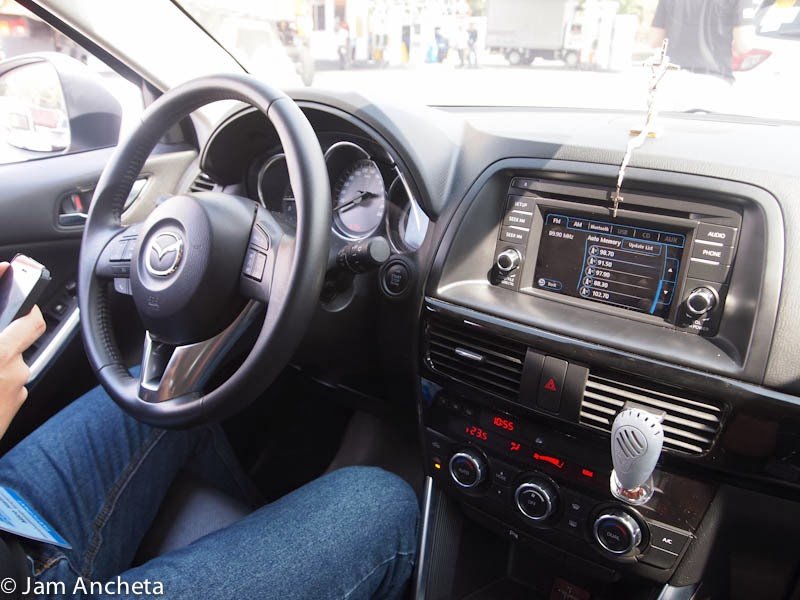 Interior of Mazda CX-5 AWD
Aside from Skyactiv, there were a lot of technologies that are included in the car such a iEloop. Mazda CX-5 has a built-in capacitor, which stores energy and then converts it to electricity. With the iEloop technology, there would be no wasted energy.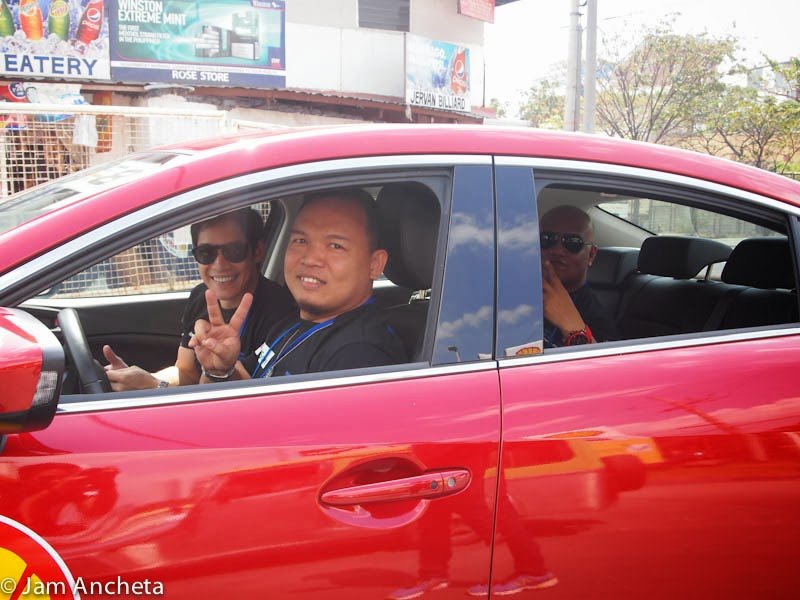 Victor Basa, Raffy Pedrajita and Abe Olandres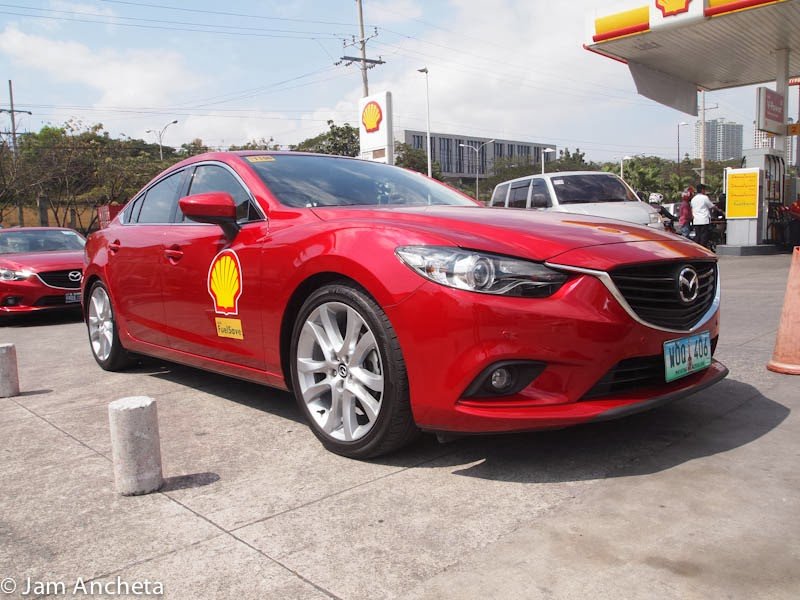 Mazda 6
Another cool feature of the Mazda CX-5 AWD is iStop in which the engines shut off whenever you apply a break. Cool huh? Yes, you can all those premium features on the Mazda CX-5 AWD.

I would like to thank Mazda Philippines for giving us the chance to experience the awesome Mazda CX-5 AWD. If you want to know more about their cars, you may visit mazda.ph