As graduation season approaches, many young Filipinos are preparing to enter the workforce and take their first steps into adulthood. To ease the transition, OPPO introduced the OPPO A78 5G, a stylish and powerful smartphone designed to cater to the needs of fresh graduates and job seekers.
With its long battery life, 5G connectivity, and seamless performance, the OPPO A78 5G is the ideal companion for conquering the challenges of job hunting and making a lasting impression on potential employers.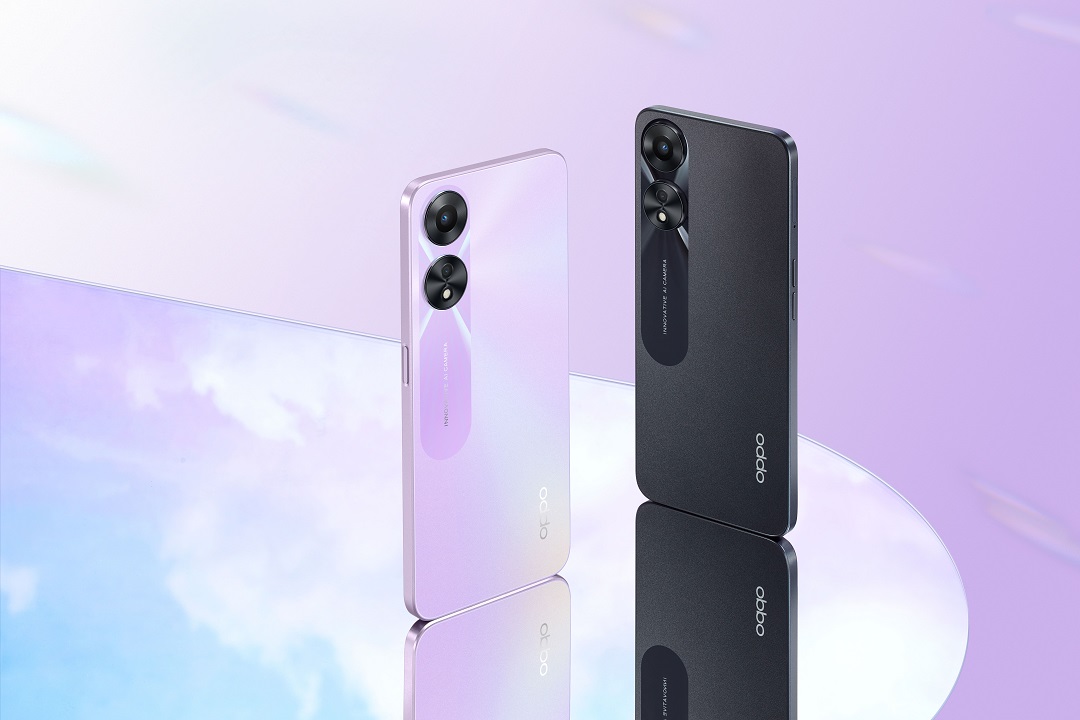 Revamp Your Social Media Presence
In today's digital age, social media plays a crucial role in the hiring process. To make a positive impression, it's essential to revamp your social media profiles and showcase your best self. The OPPO A78 5G comes equipped with an impressive imaging system, including a high-quality 50MP AI Main Camera, 2MP Depth Camera, and 8MP Selfie front camera. With this smartphone, you can capture stunning photos that highlight your strengths and present yourself professionally online.
Stay Connected and Expand Your Network
Building a strong network is vital when searching for job opportunities. The OPPO A78 5G offers 5G connectivity, enabling you to stay connected with lightning-fast internet speeds. Whether you're browsing job openings, attending virtual interviews, or networking with professionals, the OPPO A78 5G ensures smoother and more efficient communication. Leverage the power of 5G technology to expand your network and seize new opportunities.
Make a Lasting Impression
First impressions matter during job interviews. Dressing professionally and exuding confidence are crucial factors in making a positive impact. The OPPO A78 5G complements your attire with its signature OPPO Glow design, available in eye-catching colors like Glowing Purple and Glowing Black. Not only does it enhance your overall look, but it also offers scratch-resistant and fingerprint-resistant features, ensuring your smartphone remains stylish and presentable.
Excel in the Workplace
Once you land your dream job, the OPPO A78 5G continues to support your professional journey. Its massive 5,000 mAh battery ensures all-day productivity, and the Super Power Saving mode and Super Night-time Standby mode optimize power consumption when the phone is not in use. Additionally, the 33W SUPERVOOC fast charging feature allows you to recharge the battery to 52% in just 30 minutes, perfect for quick breaks. The extended RAM technology enables seamless multitasking, allowing you to switch between apps and platforms effortlessly.
Pricing and Availability
The OPPO A78 5G is priced at Php14,999 and is available at all authorized OPPO stores nationwide, Lazada, and Shopee. Customers can enjoy 0% interest installment plans for 6 or 12 months using their credit cards.
For flexible payment options, you can purchase it via Home Credit with as low as Php601 for 18 months. Additionally, it is offered for free with a Globe postpaid plan 1499. To ensure the best care for your OPPO devices, visit the nearest OPPO Care Center.