OPPO has concluded its impactful 2023 OPPO Inspiration Challenge Regional Demo Event in Bangkok, held at Chulalongkorn University. This event has also paved the way for five outstanding teams to advance to the Global Final Demo Event in Singapore next year, signifying OPPO's commitment to fostering innovation and pioneering technology solutions.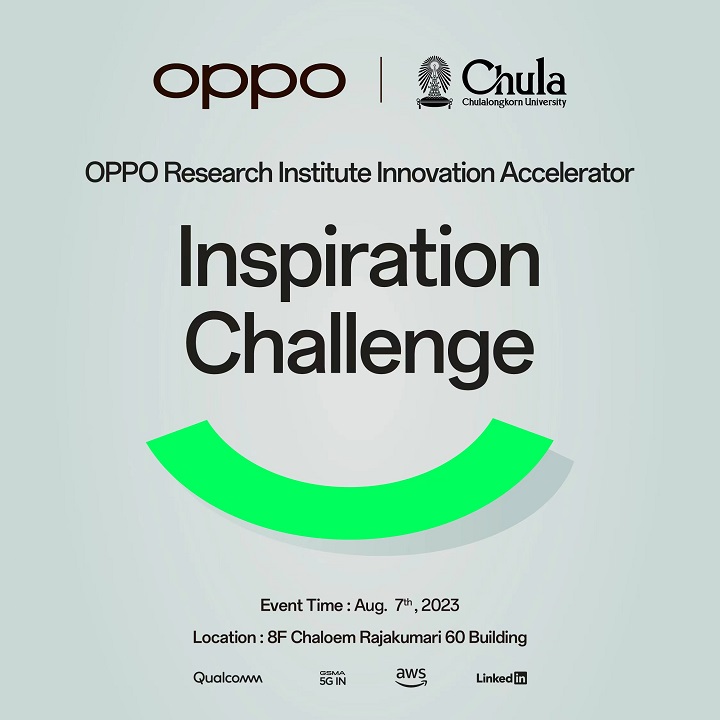 A Celebration of Innovation
The 2023 OPPO Inspiration Challenge Regional Demo Event held at Chulalongkorn University proved to be a melting pot of ingenuity, with teams from around the world showcasing their inventive proposals. Jason Liao, Head of OPPO Research Institute, commented on the event's significance: "The enthusiasm and dedication of teams from across the world in presenting their innovative proposals for the 2023 OPPO Inspiration Challenge is truly remarkable. This event has set the stage for the emergence of groundbreaking inventions that have the potential to positively impact lives through virtuous innovation."
The 2023 OPPO Inspiration Challenge also received an overwhelming response, with 687 innovative proposals hailing from 66 different countries. In addition, OPPO's commitment to using technology for social good is evident in its allocation of a substantial US$440,000 to support and incubate these cutting-edge solutions. Distinguished representatives from diverse industries and institutions, including OPPO, Amazon Web Services, Chulalongkorn University, and Deloitte, formed the jury responsible for evaluating the proposals. This diverse panel ensured a thorough and impartial assessment.
Empowering Innovators
Winners of the 2023 OPPO Inspiration Challenge also stand to gain significant support to bring their ideas to fruition. A USD50,000 grant, incubation support from OPPO and its partners, and partnership opportunities for production and commercialization await these innovators. Additionally, an incubation fund totaling US$190,000 (tax included), strategic partnership and investment prospects, participation in global technology events, and cloud service and technical support from Amazon Web Services await the winners.
Focus on Virtuous Innovation
The 2023 OPPO Inspiration Challenge aligns perfectly with OPPO's mission of "Technology for Mankind, Kindness for the World." This year's challenge is also centered around two main categories: "Inspiration for People," focusing on technology's accessibility and benefits for all, and "Inspiration for the Planet," spotlighting technological innovation in environmental protection and carbon neutrality within consumer electronics products.
Impact on the APAC Region
Professor Kaywalee Chatdarong, Vice President of Chulalongkorn University, expressed her gratitude to all participants, judges, and OPPO for contributing to the event's success. Moreover, the partnership underscores the commitment to providing students with real-world experiences, ultimately fostering innovation and possibilities for nations and the global community.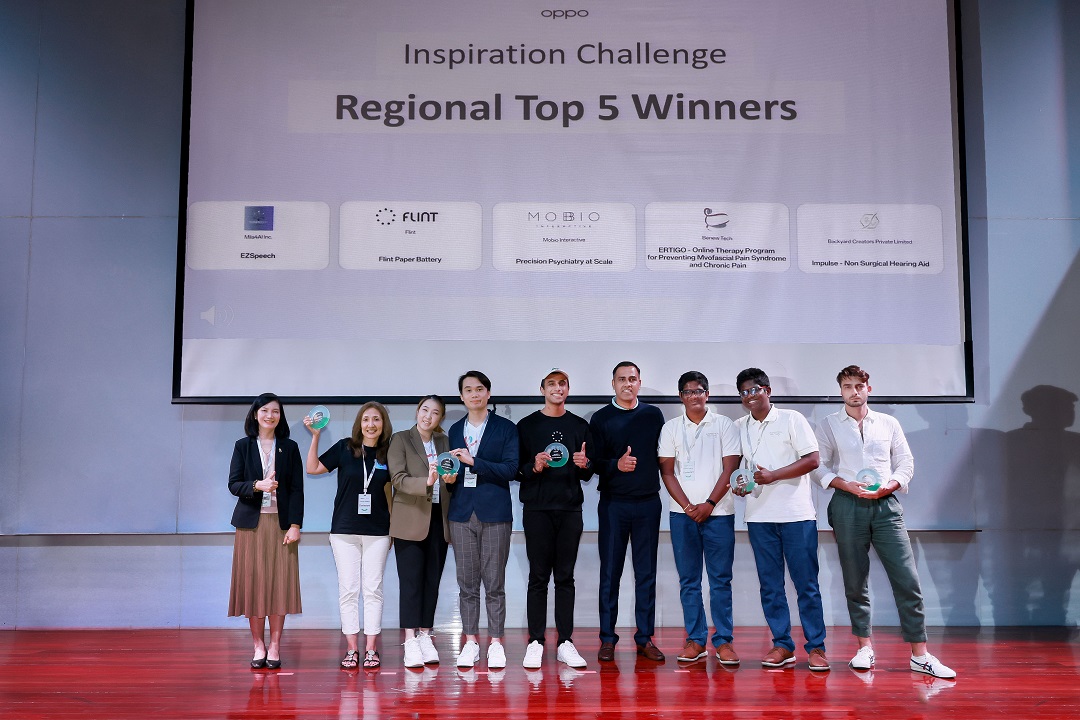 Top Innovations
Meanwhile, five exceptional projects showcased at the 2023 OPPO Inspiration Challenge Regional Demo Event in Bangkok include:
Inspiration for the People Category:
ERTIGO, Online Therapy Program for Preventing Myofascial Pain Syndrome And Chronic Pain, by Benew Tech, Thailand
EZSpeech, by Mila4AI Inc., Uzbekistan
Impulse – Non-Surgical Hearing Aid, by Backyard Creators Private Limited, India
Precision Psychiatry at Scale, by Mobio Interactive, Singapore
Inspiration for the Planet Category
Flint Paper Battery, by Flint, Singapore: The Flint Paper Battery and Impulse – Non-Surgical Hearing Aid also secured the Media Choice Award.
OPPO's dedication to innovation also extends beyond this event. The company collaborates with global partners like Qualcomm, GSMA 5G IN, Amazon Web Services, and LinkedIn to provide winning teams with additional resources, ensuring their innovative ideas positively impact the world.