CHERRY Philippines has marked yet another milestone in its commitment to innovation by revealing the newly redesigned concept store at Robinsons Place Manila. This vibrant retail space, nestled on Level 3 Pedro Gil Wing, introduces an elevated shopping experience with an extensive array of cutting-edge products that cater to various lifestyles and needs.
The reimagined CHERRY Concept Store serves as a dynamic showcase for an impressive range of products, encompassing both Internet of Things (IoT) and non-IoT offerings. This diverse selection spans categories like home and living, entertainment, travel, pet care, personal gadgets, health and wellness, and a myriad of mobile devices. In essence, the store caters to a broad spectrum of consumers seeking smart solutions to enhance their daily lives.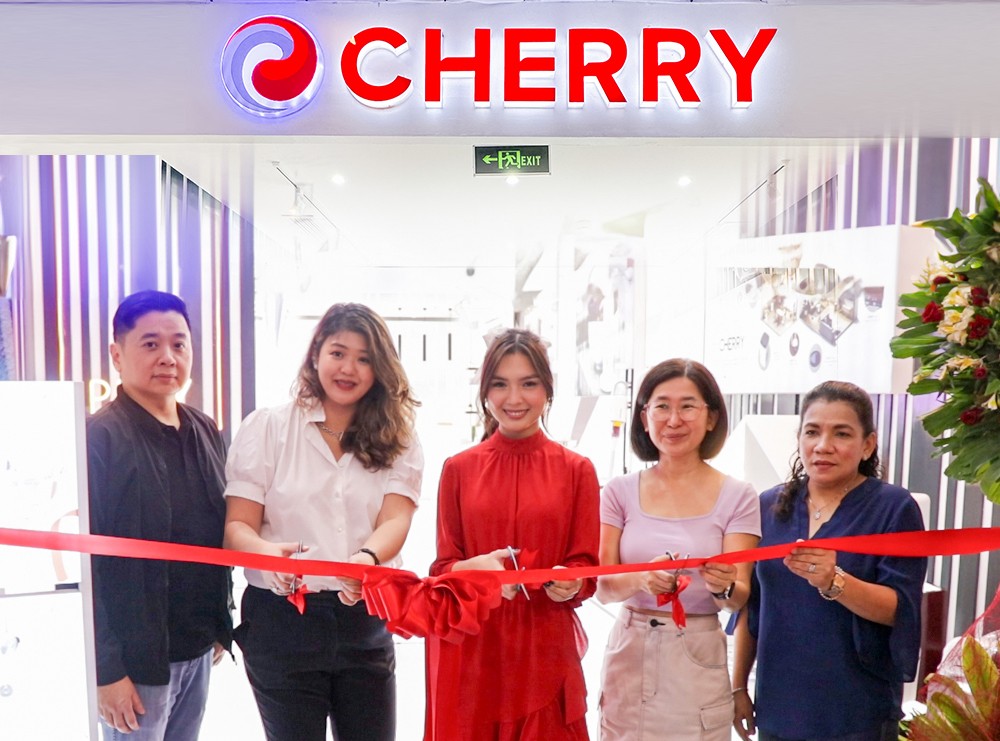 With an ethos of convenience and innovation at its core, the CHERRY Concept Store is poised to become a one-stop haven for Filipino households. From those navigating the tech landscape with ease to those seeking user-friendly solutions, the store's carefully curated products offer something for everyone. The store is a testament to CHERRY's commitment to providing both technologically advanced and accessible products that resonate with the Filipino market.
The store's aesthetic design mirrors the brand's identity, blending white, gray, and red hues that create an inviting ambiance. The seamless fusion of sleek curves and an elegant aesthetic in the store's front design embodies CHERRY's dedication to forward-thinking innovation.
Endorsed by Ambassadors
CHERRY's Brand Ambassador, Francine Diaz, expressed her enthusiasm for the revamped store, highlighting its significance for Filipino households. She shared, "It's worth a visit knowing na marami tayong kailangan sa bahay ang makikita talaga dito," emphasizing the store's value for meeting diverse home needs.
The unveiling of the reimagined Concept Store at Robinsons Place Manila is also a vital part of CHERRY's strategic expansion plans. The company aims to create a holistic ecosystem of products that seamlessly integrate into the modern lives of Filipinos, regardless of their tech-savviness.
Visit and Explore
Smart shoppers in search of innovative solutions can now immerse themselves in the revamped store at Robinsons Place Manila from 10 AM to 9 PM.