Mark your calendars! The launch of the World's First Zero Flicker Display smartphone, the HONOR 90 5G coupled with a 200MP Flagship Camera, is set to arrive on August 15, 2023.
HONOR Philippines is all set to stream the event live on Facebook at 7 PM through this link: https://bit.ly/200MPFlagshipCamera.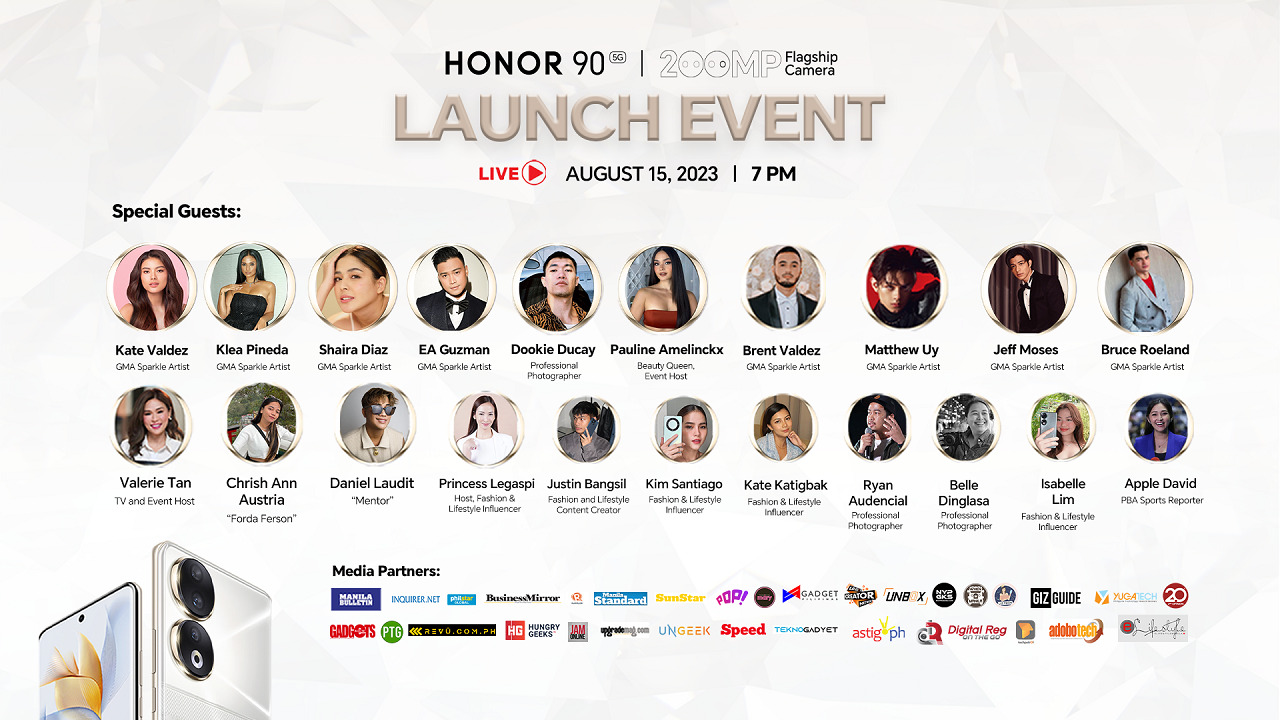 The buzz is building as the HONOR 90 5G inches closer to its grand unveiling. Stephen Cheng, the Vice President of HONOR Philippines, shared the collective enthusiasm, stating, "We are nearing the launch of HONOR 90 5G and we cannot hide our excitement too! HONOR Philippines is very proud to introduce the World's First Zero Flicker Display smartphone, matched with the game-changing 200 MP Flagship Camera. Coming real soon, so do not miss it."
A Visual Treat for the Eyes: Zero Flicker Display
The HONOR 90 5G proudly boasts a 6.7-inch AMOLED curved display that is nothing short of captivating. This display design mimics the image of a glass brimming with content on the verge of spilling over, promising an immersive visual experience. Remarkably, the smartphone employs the pioneering PWM Dimming technology. Operating at a remarkable pulse rate of up to 3,840Hz, this technology ensures that the display maintains a comfortable, flicker-free viewing experience even at lower brightness levels. This innovation is a boon for the modern generation that indulges in extended hours of entertainment consumption on their smartphones.
200MP Flagship Camera: Redefining Photography
HONOR 90 5G introduces a triple-camera system, headlined by a 200MP Main Camera. The camera configuration also includes a 12MP Ultra Wide and Macro Camera, along with a 2 MP Depth Camera. The device's back panel showcases a design concept known as "Mirror Luna," characterized by overlapping circles and ellipses that mirror the dynamic beauty of moon phases. This design not only adds an artistic touch but also symbolizes the device's advanced capabilities.
Join the Launch and Stay Tuned
The grand launch of the HONOR 90 5G, complete with its revolutionary features, can be witnessed live on Facebook on August 15, starting at 7 PM.