HONOR Philippines recently unveiled its feature-packed tablet, the HONOR Pad X9, in the Philippines.
The HONOR Pad X9 boasts an expansive 11.5-inch HONOR FullView display, setting a new standard for immersive viewing at its price point. With a resolution of 2000×1200 pixels, support for 1.07 billion colors, and 100% sRGB color space, this tablet delivers clear detail and true-to-life colors. It also has a screen-to-body ratio of 86%, for an impressive viewing experience.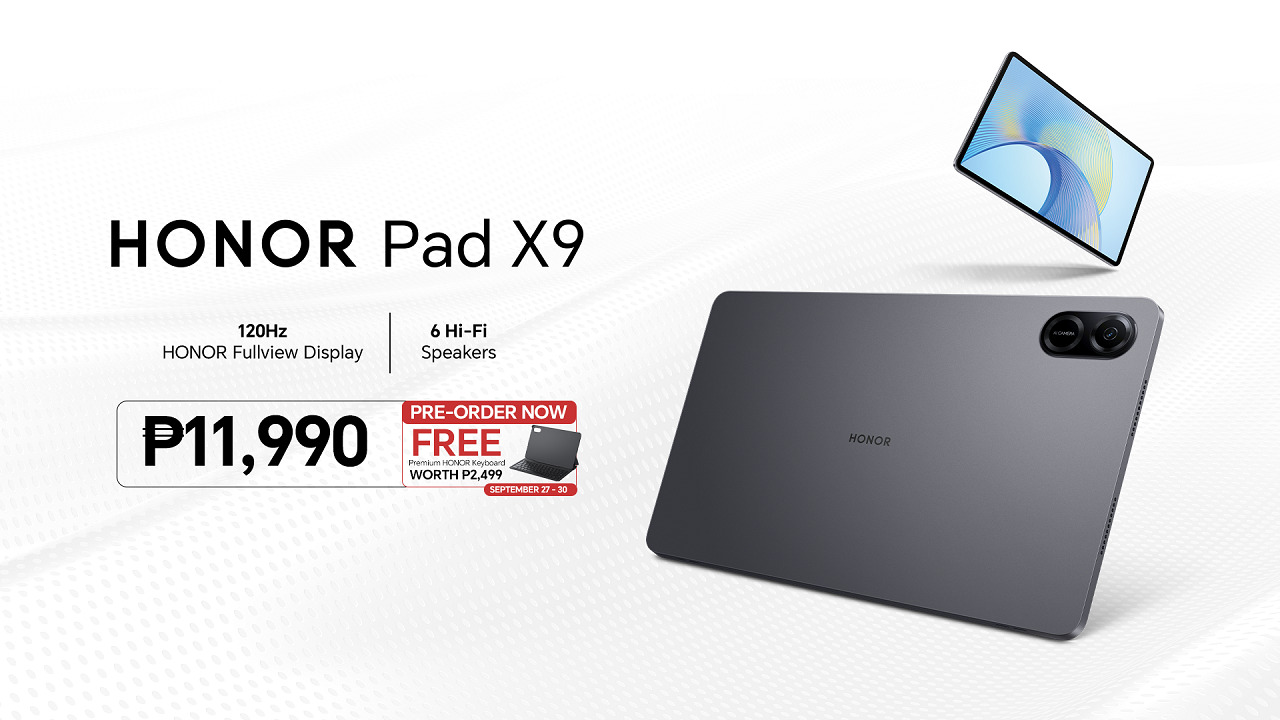 Moreover, the display offers an adjustable refresh rate of up to 120Hz. This feature provides users with buttery-smooth visuals for select apps and optimizes battery life during less demanding activities like reading e-books. The tablet's smart technology also automatically adapts the refresh rate based on usage, offering a customizable user experience.
In addition, the device has a six-speaker audio system. This setup ensures that sound comes at you from multiple directions, providing a full-range stereo effect. With higher volume levels and deeper, richer bass, it's perfect for a cinematic audio experience.
Supporting HONOR Histen sound tuning technology, the HONOR Pad X9 delivers vibrant and dynamic 360-degree sound, enriching any listening experience. The tablet's two bottom speakers cleverly bounce sound off surfaces for a cinematic surround sound effect. Additionally, Vocal Enhancement technology accentuates vocals, making it ideal for students participating in virtual or hybrid courses, where clarity is key.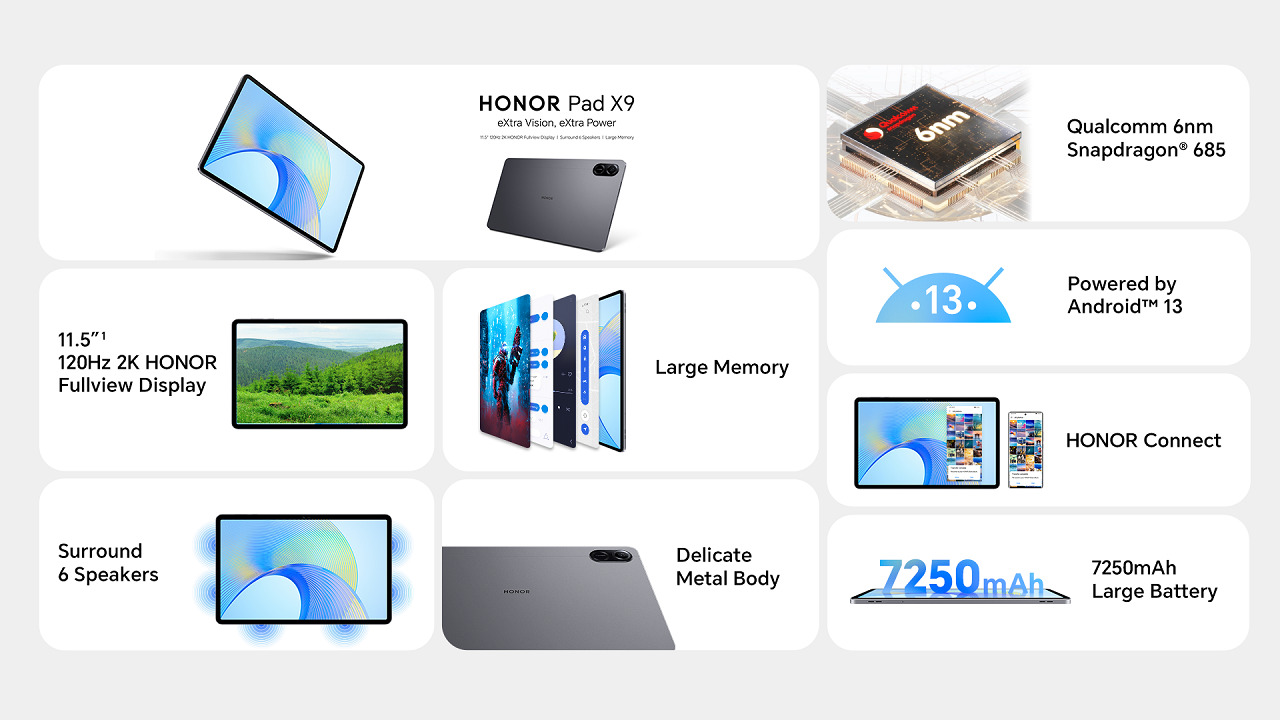 Moreover, with 4GB of memory and 128GB storage, the HONOR Pad X9 can store up to 26,880 photos, 10,752 songs, or 430 HD videos. Powered by the Qualcomm Snapdragon 685 4G 6nm processor, this tablet ensures smooth graphics and quick response, even during the most intensive tasks. The tablet also features HONOR OS Turbo X and GPU Turbo X, optimizing hardware and software to enhance performance, fluency, and battery life.
Meanwhile, the device combines style and functionality with its dual-mirror, dual-ring deco design. Despite its impressive features, it maintains a slim profile, measuring just 6.9mm thick and weighing only 495g. This portability makes it ideal for students and professionals on the go.
Running on the latest Android 13-based MagicOS 7.1, the tablet offers a smarter and more personalized experience.
Pricing and Availability
The HONOR Pad X9 is available for pre-order from September 27 to 30, 2023, at an affordable price of Php11,990. As an exclusive offer, those who will pre-order the device will also receive a FREE Premium HONOR Keyboard worth Php2,499.
So, are you getting one?
Let us know what you think in the comment section!