In just less than a year, Apple has updated their current Mac lineup with their brand new M3 chips that are fabricated under 3nm, a first in the Mac lineup and one of the best in the industry right now.
Macbook Pro 13 discontinued
One of the silent goodbyes that we've seen today is the Macbook Pro 13″ is nowhere to be seen on the Apple website. They've officially discontinued the device as Apple has been selling the touchbar-packing device since 2016.
Macbook Pro 14 now comes in M3 variant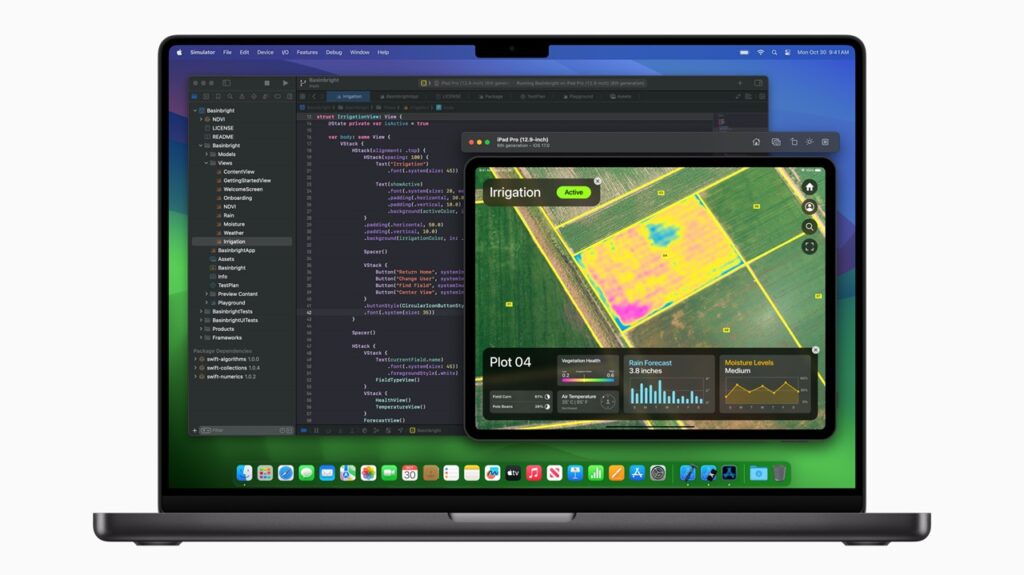 Since Apple has discontinued the Macbook Pro 13″, it's just fitting that Apple has now created a variant of the Macbook Pro 14″ with an M3 chip that is more affordable but of course, has way worse specs compared to its Pro variants.
M3, M3 Pro and M3 Max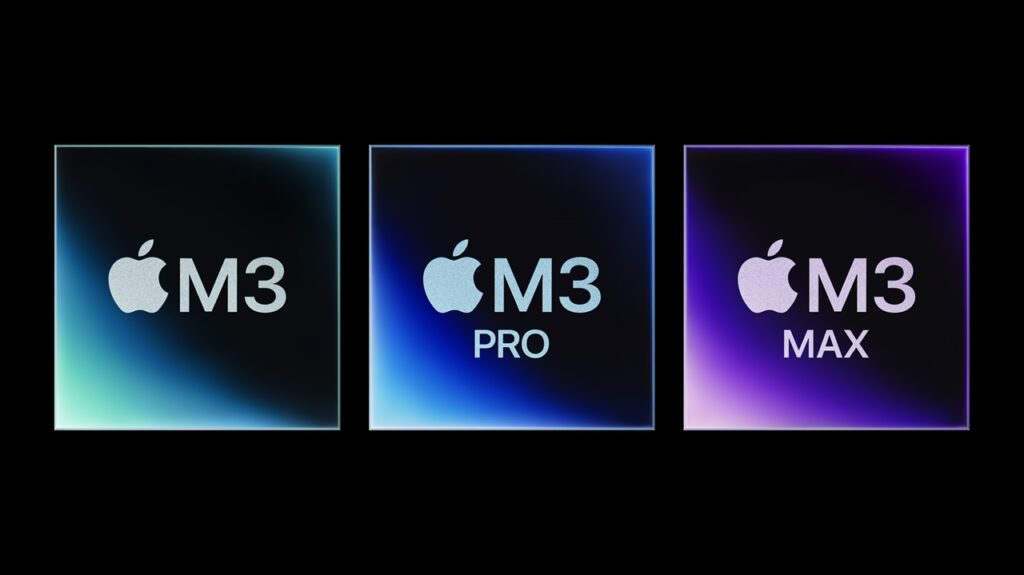 The M3 family has now arrived and it comes in 3nm technology — a feature that Apple is definitely leading in the race. Apple promises a big leap in the GPU performance including a new technology called Dynamic Caching in where the chip allocates the use of local memory in hardware in real time so it improves the performance and utilization.
They're also promising a leap in performance vs. previous models of their M-series chips. They're also hitting hard against the Intel-based Macs as Apple promises an up to 11x faster performance vs. the fastest Intel-based Macbook Pros.
Space Black color!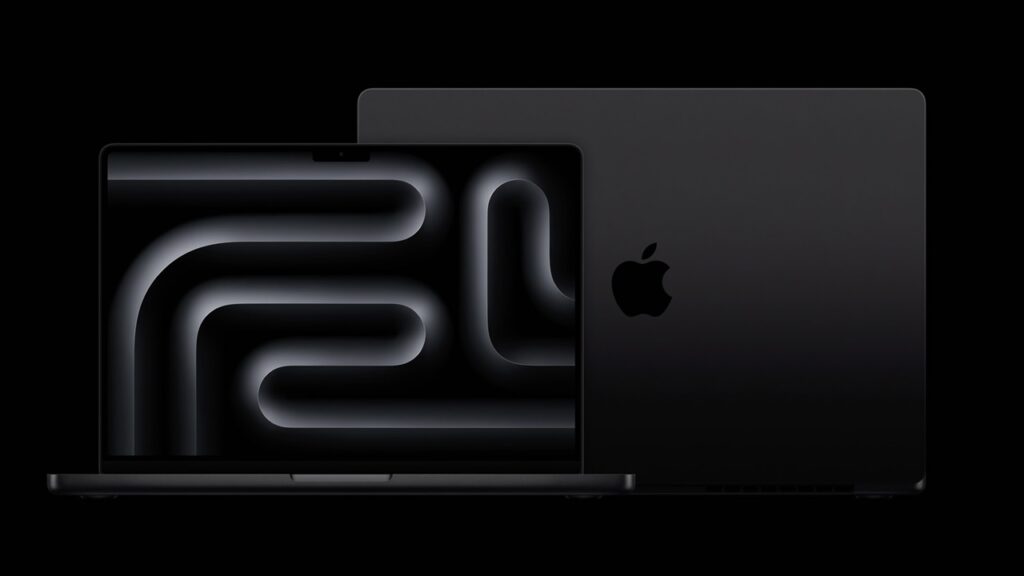 The new Macbook Pro now comes with a brand new Space Black color for the M3 Pro and M3 Max variants. You can also get the M3 Pro and M3 Max models in Silver colors. WHile the M3 variant is available in Silver and Space Gray.
Starts at a more affordable price tag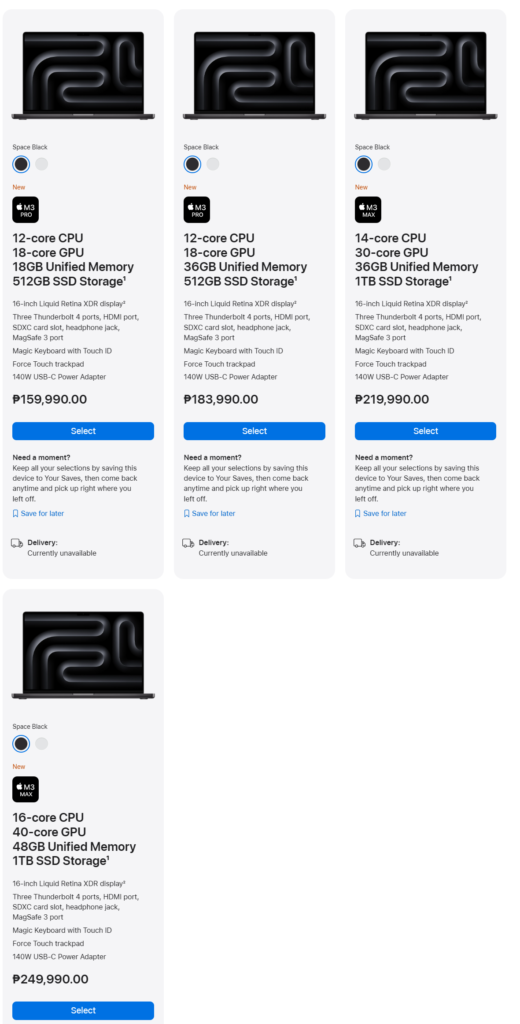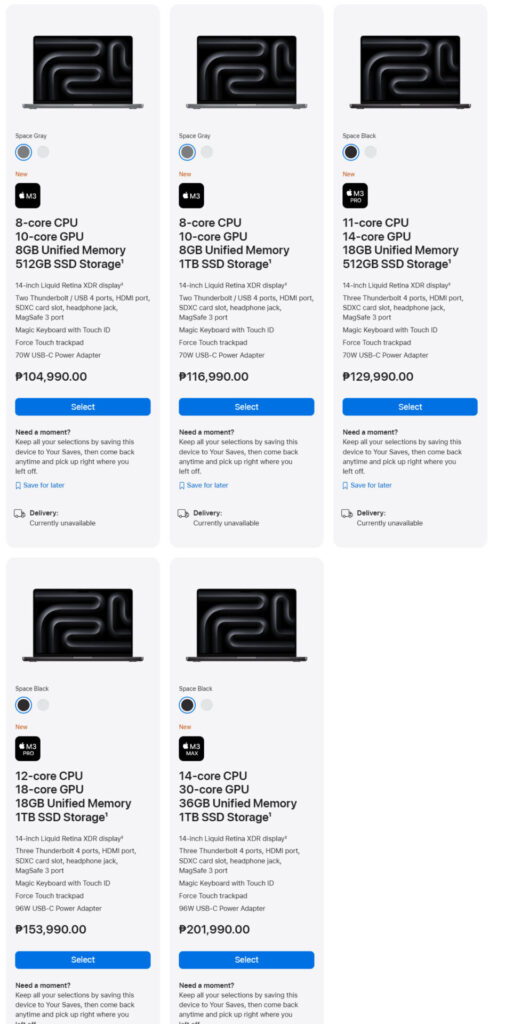 The new Macbook Pro also starts at a more affordable price tag at Php104,990 but unfortunately, the entry-level Macbook Pro now starts with 8GB unified memory instead of the typical 16GB Unified memory.