ASUS has demonstrated its unwavering commitment to a sustainable future and a circular economy by collecting a remarkable 1.67 tons of plastic and recyclable waste. This achievement comes following a series of collaborative initiatives in partnership with the nonprofit organization Communities Organized for Resource Allocation (CORA).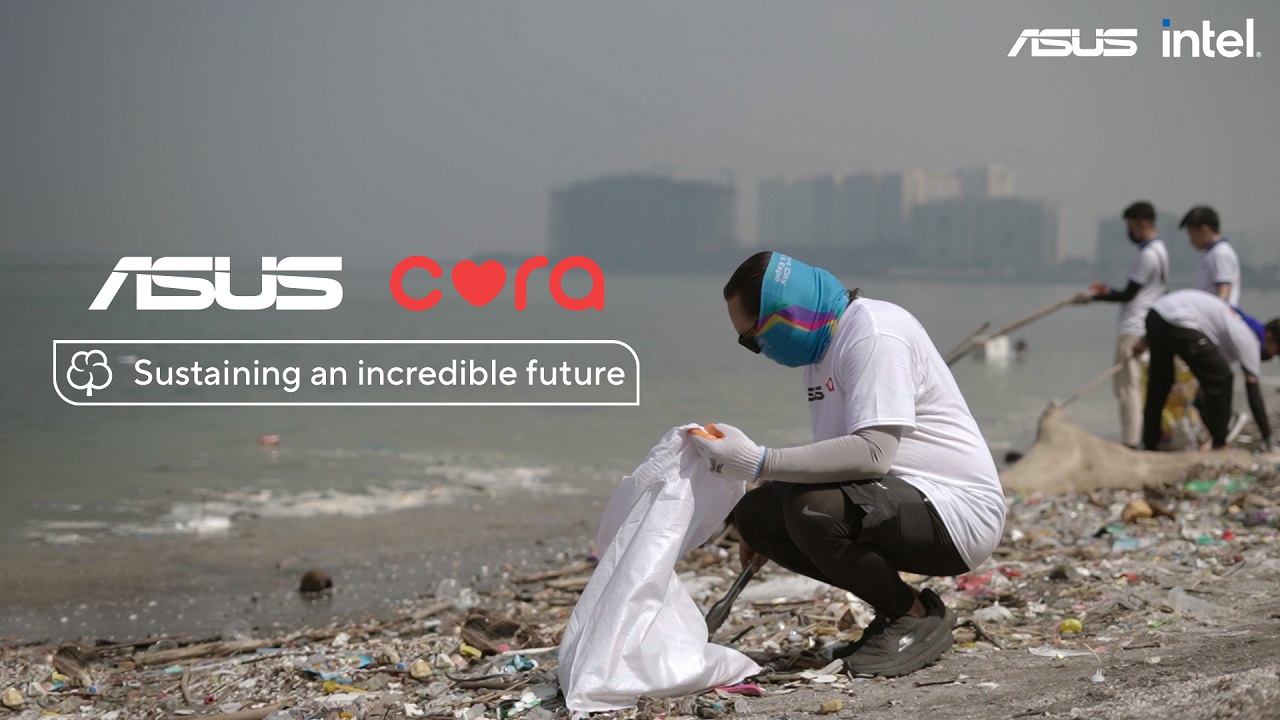 A Holistic Approach to Sustainability
The ASUS x CORA sustainability campaign encompassed three distinct phases, each designed to promote eco-friendly products, reduce waste, intensify awareness about circular economy and climate action, and educate individuals on leading an eco-conscious lifestyle. The campaign fostered collaborations with various stakeholders to ensure a holistic approach to sustainability.
Innovation and Sustainability Go Hand in Hand
George Su, ASUS Philippines Country Manager, emphasized the harmony of innovation and sustainability within the company. He expressed heartfelt gratitude to everyone who contributed to the mission, including ASUS Philippines employees, partners, dealers, and the wider Filipino community. Su highlighted that through recycling plastic and other everyday waste, ASUS aims to protect and save the environment while promoting a sustainable and incredible future for all.
ASUS' Legacy of Sustainable Innovation
ASUS' journey towards sustainability is deeply rooted in its legacy. In 2007, the company launched its first sustainable notebook, the ASUS Bamboo Series, which garnered numerous environmental certifications and accolades. Earlier this year, ASUS took a significant step towards circular product design by introducing the Zenbook S 13 OLED (UX5304), recognized for its positive environmental impact throughout the product's lifecycle. It is an EPEAT Gold registered product, aligning with the company's 2025 Sustainability Goals and commitment to environmental stewardship.
Additionally, ASUS donated two ASUS Zenbook laptops to CORA to support the organization's administrative tasks, including managing data from their Eco-Ikot Center in Parañaque City and other programs.
ASUS x CORA Mall Caravan
In the campaign's second phase, ASUS installed CORA Eco-Ikot Center pop-ups in three ASUS Exclusive Stores. The pop-ups enabled Filipinos to recycle plastic bottles and exchange them for ASUS and CORA merchandise. The CCWCs educated mallgoers on the principles of circular economy and the benefits of recycling common plastic waste. Mall visitors also had the opportunity to experience the Zenbook S 13 OLED and learn about the significance of supporting and using eco-friendly products.
The ASUS x CORA Mall Caravan collected over 1,100 plastic bottles, equivalent to 28.5 kg. The event took place at SM Cyberzone in Megamall, North EDSA, and Mall of Asia.
Celebrating International Coastal Cleanup Day
In the final phase, ASUS joined the 2023 International Coastal Cleanup Day by conducting a cleanup along the Las Piñas-Parañaque Wetland Park (LPPWP). Zenbook S 13 OLED Ambassador and CORA Founder Antoinette Taus led the effort, with 75 volunteers, including ASUS employees, media, influencers, partners, and dealers, participating. They collected 646.2 kg. of plastic waste, Styrofoam, rubber materials, and stuffed toys. The recyclable materials collected will be processed by CORA's recycling partner.
ASUS' Sustainability Achievements
The ASUS 2022 Sustainability Report highlighted several achievements in sustainability, including surpassing ENERGY STAR standards by 34% and having eco-friendly products contribute to 87% of total product revenue. These accomplishments have led to ASUS receiving international recognition and multiple 2023 Asia Sustainability Reporting Awards. ASUS continues to work on local and global initiatives to become a net-zero enterprise by 2050.